Jonathan Landau '68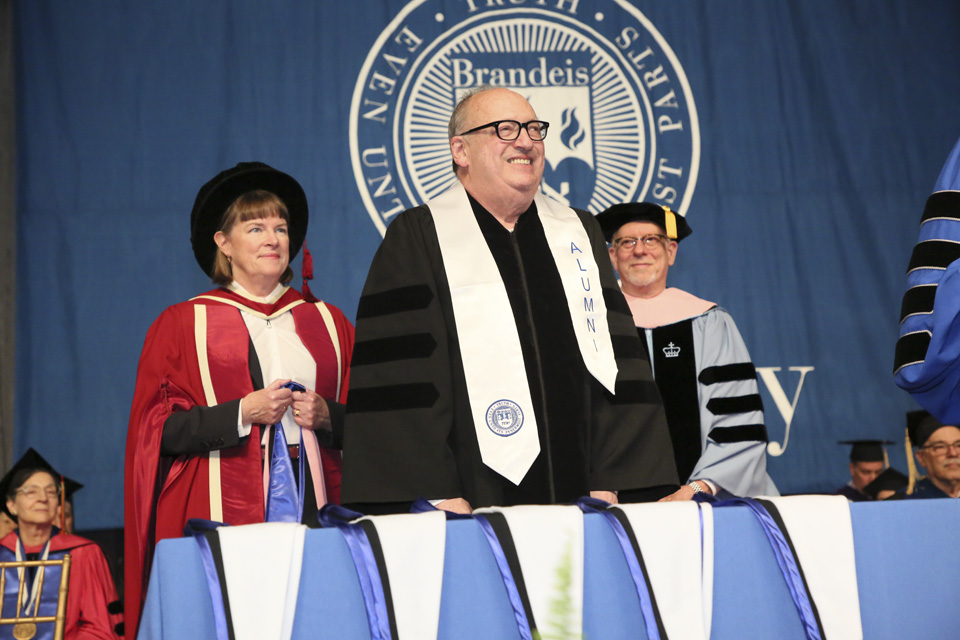 Jon Landau started tracking rock music's heartbeat at an early age. As a history major at Brandeis, he not only wrote music reviews for The Justice, he wrote criticism for national publications like Crawdaddy and Rolling Stone. Just a few years after graduating from Brandeis, he was named editor of Rolling Stone's album-review section.
In 1974, Landau notched his own place in music history when he reviewed the opening act at a Harvard Square Theater concert, issuing a bold prophecy: "I saw rock-and-roll future, and its name is Bruce Springsteen." Then he helped make that prediction come true by developing a creative and business partnership with Springsteen, becoming the musician's producer on the 1975 album "Born to Run" and his manager a few years later.
He has now served as Springsteen's manager for four decades. Recently, Landau co-produced "Springsteen on Broadway," the musician's critically acclaimed 14-month residency at the Walter Kerr Theatre.
Landau is also chair of the Rock & Roll Hall of Fame's nominating committee.
Having developed an interest in visual art at Brandeis under the tutelage of art historian Léo Bronstein and others, Landau became a primary collector of Renaissance, Baroque, and French painting and sculpture. Works from his collection have been exhibited at the Metropolitan Museum of Art; the Prado; the Louvre; the National Gallery, London; and many other great public institutions.
In 1997, he created the Jonathan Landau '68 Endowed Scholarship, awarded to a major in the fine arts at Brandeis.