Marta Kauffman '78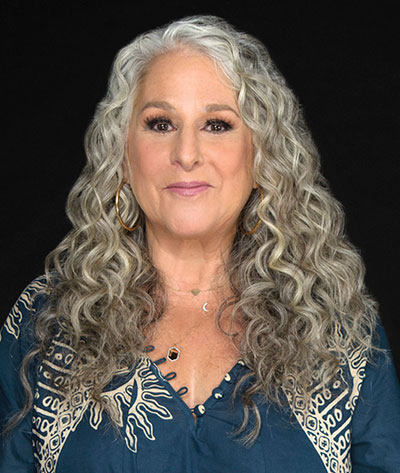 Doctor of Creative Arts
Marta Kauffman's route to becoming one of the most powerful and successful producers in Hollywood started at Brandeis. While still a theater major, she and David Crane '79 not only co-produced popular plays on campus, they also wrote an award-winning off-Broadway musical.
Her talent for creating great stories would lead to "Friends," one of the most popular series in television history, which she co-created with Crane. During its decade-long run, "Friends" was considered appointment viewing for 20- and 30-year-olds, who watched the ups and downs of their own lives played out in clever comic relief. "Friends," and Kauffman, left an indelible mark on popular culture and the television industry as the show received numerous accolades, including 62 Emmy nominations and an Emmy Award for Outstanding Comedy Series.
With the female-led production company she co-founded, Okay Goodnight, Kauffman went on to create, write and produce another critically acclaimed show, the Netflix series "Grace and Frankie," which stars Jane Fonda and Lily Tomlin, and which has garnered 13 Emmy nominations since its premiere in 2015.
Kauffman also produces critically acclaimed documentaries on subjects that include women's rights attorney Gloria Allred ("Seeing Allred"); the Jewish folk song "Hava Nagila" ("Hava Nagila: The Movie"); and Hannah Senesh, a Hungarian poet captured by the Nazis while trying to rescue Jews during World War II ("Blessed Is the Match").
This year, Kauffman received the Norman Lear Achievement Award in Television from the Producers Guild of America. In announcing the award, the PGA president summed up Kauffman's significant impact on the television industry, saying, "Her deep understanding of emotion, comedy and human drama creates the perfect recipe for television. [...] Her impact on pop culture, and on television history, is undeniable."