2017-18 Student Delegates
The 2017-18 Student Delegate program was led by Anna Khandros, alumni and student engagement mentor and adviser for the ENACT Network .
Myeisha Boyd
Myeisha Boyd is a democracy fellow for FairVote. She recently graduated from the University of Hartford in Connecticut, where she majored in politics and government.
Boyd's interest in politics and policy begin as an intern in the office of U.S. Sen. Richard Blumenthal (D-Conn.) while assisting with constituent casework. As a college student, Boyd took advantage of all the opportunities that came her way. She participated in the Washington Semester Program at American University in Washington, D.C., where she had the opportunity to serve as a student volunteer in the Office of Presidential Correspondence for President Barack Obama. In addition, during her senior year of college she worked both as a field organizer for the Hillary Clinton campaign and as a legislative aide intern in the office of Hartford Mayor Luke Bronin.

Boyd was introduced to the ENACT Network while taking the American Public Policy course with Professor Katharine Owens at the University of Hartford. She believes that ENACT is a great resource for college students because it allows them to work on issues that they care about while connecting directly with the legislator who introduces the bill.

Boyd is serving as an ENACT student delegate because she wants to be a part of an organization that helps mobilize and encourage students to be engaged citizens in their communities, especially at the state level. She hopes to help students understand the power of their voice and how rewarding it is to advocate for issues that they care about.
Marian Gardner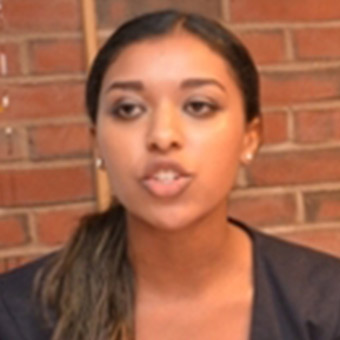 In spring 2017, Marian Gardner and a partner worked on Massachusetts' Higher Education Equity Act (HD.644/SD.669) as part of the ENACT course Advocacy for Policy Change.
"This course taught me that I have power and it enabled me to grasp the difference any single person can make through involvement in local politics, either by running for office or being a citizen advocate," said Gardner, a student at Brandeis University. "Although at times the legislative process is slow and discouraging, and immediate results are hard to come by, it is important to be patient and maintain passion and persistence necessary to effect change."
As a student delegate, Gardner hopes to both educate and engage her peers. "I would like to focus on campus organizations that represent minorities because minorities are most vulnerable to decisions at the State House," she said. "I believe it is important to engage and teach them how to mobilize, to challenge or to promote policies that personally affect them."
Mark Hickey
Hendrix College
Class of 2017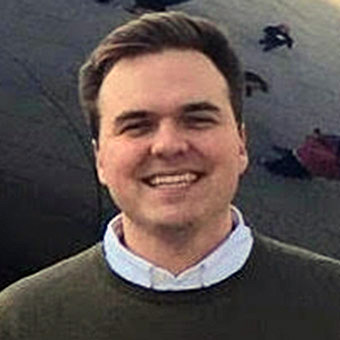 Mark Hickey is a recent graduate of Hendrix College in Arkansas, where he obtained a bachelor's degree in politics. He has since moved to Washington, D.C., but still has a passion for the work and advocacy that takes place in state houses across the country. Currently, he works in political consulting that impacts nearly every level of government.
Hickey finds ENACT's work so important because it gives students both academic knowledge and crucial hands-on skills, preparing them to be impactful community leaders in the future. He hopes to help ENACT students across the country develop a cross-disciplinary approach to their local leadership and harness new tools and technologies to make their advocacy more effective.
Miranda Roberts
University of Maine
Class of 2018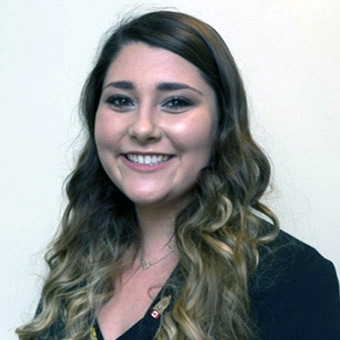 Miranda Roberts is a political science major with a minor in Spanish and Canadian studies at the University of Maine. Roberts is president of the International Affairs Association on campus. The club attends Model United Nations conferences and hosts casual discussions about international events. She enjoys traveling, mostly to Canada and to different parts of New England.
In spring 2017, Roberts spent two months in Ottawa interning for Ben Lobb, a Canadian member of Parliament, on proposed bills and constituent correspondence. When she is not working or doing school work, she is usually spending time with family and friends. She plans to use her political science degree to write policy in a state legislature or to work for a member of Canadian Parliament.
As an ENACT student delegate, Roberts hopes to work with many student organizations on the University of Maine campus to educate them on the steps they can take to resolve issues of concern. She believes that education is the first step toward a more involved community.
Roberts believes many people feel as though they aren't allowed to have an opinion on a specific policy because they do not have all the information they need to create an educated opinion. Beyond education, she thinks encouraging students to take action by finding issues that directly impact them will help mobilize students.