Honoring Our Founding Values
Seventy years ago, Brandeis was founded as a nonsectarian university by the American Jewish community to serve as an antidote to bigotry and anti-Semitism. And from its roots, Brandeis has been committed to the ideals of inclusion, truth, and justice, and to providing service to the Jewish community. This task force is asked to identify the actions that should be taken and the priorities that should be adopted in the coming decades to honor and fulfil these founding values in contemporary society. It will provide recommendations to the president in the spring of 2019.
One working group of the task force will determine what steps Brandeis must take in order to increase its visibility as the university to which American Jews may reliably turn for guidance in addressing their most pressing questions and concerns. In addition to positing new initiatives, the group should identify ways that Brandeis can leverage and coordinate its many existing centers, institutes, scholarship and academic programs devoted to Jewish history, culture, and people to achieve this goal. The group should also evaluate Brandeis's pedagogical leadership in the study of modern Hebrew. The group should determine how best to invigorate the university's efforts to prepare preeminent Jewish leaders in all walks of life.
A second working group will articulate how our founding values should guide our commitment to diversity, equity and inclusion. A goal of this task force will be to determine how to ensure access to the full richness of the Brandeis experience to historically under-served student populations. The group should evaluate what steps we must take so that our passion for justice and inclusion, together with excellence in our classrooms, will shape our students into responsible, engaged citizens with the skills, values, and tenacity needed to repair the world.
Key Questions to Consider
Toggle

For the Task Force
How does the unique founding of Brandeis in 1948 – created to provide access to those previously denied on account of bigotry and anti-Semitism — guide the university's mission today?

How are the institution's historic commitment to openness, inclusivity, and justice defined today?

How do we weave together our commitment to an open and inclusive student body with our equal commitment to celebrating our unique Jewish founding and identity?
Toggle

For the Working Group on Issues Related to Jewish Scholarship, Leadership and Service
How can we cultivate Brandeis to be the major place for convening important conversations about matters of contemporary Jewish concern?

How can the university better coordinate and leverage its centers and institutes, as well as the many faculty teaching and pursuing scholarship in Jewish and Israel studies, to ensure excellence and preeminence in these areas?

How can the university embrace its identity as a fully secular institution while ensuring that Jews of all movements can feel at home and thrive on Brandeis's campus? At the same time, how can Brandeis do so while improving the campus climate and culture for non-Jewish students, particularly students of color and others who report feeling unwelcome?

How can the university clarify, coordinate, and invigorate its efforts to prepare preeminent professional Jewish leaders?

How can we create an environment on campus conducive to robust, vigorous, and educationally productive discussions of Israel and Judaism – where students and others feel this is a place where they can engage with a broad range of views, express their own, and learn from others?

Possible additional question: how can the university recapture its role as the national leader in the development of pedagogical best-practices for the study of modern Hebrew?
Toggle

For the Working Group on Issues related to Equal Opportunity, Social Impact, and Community Engagement
How can we better highlight and understand the history of Brandeis' principled founding and its commitment to openness, inclusiveness, and justice?

How can we better leverage the university's historic passion for justice and inclusion, paired with an unyielding commitment to academic excellence, to shape our students into responsible citizens with the skills, values, idealism, and tenacity to help repair the world?

How do we define these terms—justice and inclusion—today?

How can our teaching, learning, and research in general serve and improve society on a local, national, and global level?

How can we renew and embolden our commitment to a culture of openness in the classroom and across campus, where students from diverse ethnic, religious, and cultural backgrounds feel at home, feel welcomed by, and feel ownership over their university? What does this abstract commitment mean in practice at Brandeis?
Chair
Vice Chairs
Jon Levisohn
Jack, Joseph and Morton Mandel Associate Professor of Jewish Educational Thought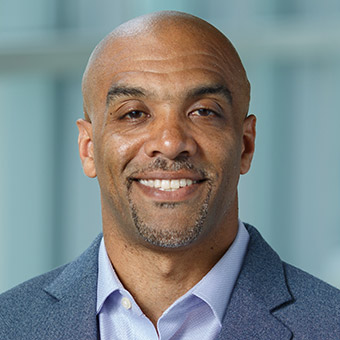 Chad Williams
Samuel J. and Augusta Spector Chair in History
Associate Professor of African and African American Studies
781-736-3250
chadw@brandeis.edu
Jack, Joseph, and Morton Mandel Center for the Humanities, 220
Members
Mark Brimhall-Vargas
Chief Diversity Officer and Vice President for Diversity, Equity and Inclusion
Sylvia Fuks Fried
Executive Director of the Tauber Institute for the Study of European Jewry
Anita Hill
University Professor of Social Policy, Law, and Women's, Gender and Sexuality Studies
Mindy Schneider
Member of the Brandeis Board of Trustees
Leah Rosovsky, Consultant
Zachary Kasdin, Special Assistant to the Chief of Staff
Working Groups
Toggle

Jewish Scholarship, Leadership, and Service
Jon Levisohn
Jack, Joseph and Morton Mandel Associate Professor of Jewish Educational Thought
Working Group Chair
Eva R. Bellin
Myra and Robert Kraft Professor of Arab Politics in the Department of Politics and the Crown Center for Middle East Studies
Sylvia Fuks Fried
Executive Director of the Tauber Institute for the Study of European Jewry
Jill Greenlee
Associate Professor of Politics
Lisa Joffe
Shulamit Reinharz Director of the Hadassah-Brandeis Institute
Lynn Kaye
Assistant Professor of Rabbinic Literature and Thought
Len Saxe
Klutznick Professor of Contemporary Jewish Studies
Mindy Schneider
Member of the Brandeis Board of Trustees
Eugene Sheppard
Associate Professor of Modern Jewish History and Thought
Barry Shrage
Professor of the Practice in the Hornstein Jewish Professional Leadership Program
Rabbi Seth Winberg
Executive Director, Hillel
Toggle

Equal Opportunity, Social Impact, and Community Engagement
Chad Williams
Samuel J. and Augusta Spector Chair in History, Associate Professor of African and African American Studies
Working Group Chair
Jamele Adams
Dean of Students
Joyce Antler
Samuel J. Lane Professor Emerita of American Jewish History and Culture and Professor Emerita of Women's, Gender and Sexuality Studies
Mark Brimhall-Vargas
Chief Diversity Officer and Vice President for Diversity, Equity and Inclusion
Cathy Burack
Associate Director and Senior Fellow for Higher Education, Center for Youth and Communities, Heller School
Anita Hill
University Professor of Social Policy, Law, and Women's, Gender and Sexuality Studies
Rajesh Sampath
Associate Professor of the Philosophy of Justice, Rights and Social Change
Marion Smiley
J.P. Morgan Chase Professor of Ethics
Allyson Livingstone, Director of Diversity, Equity and Inclusion Education Training and Development (Staff Consultant)