Award Presentation of 2023 Gittler Prize recipient Dr. Tressie McMillan Cottom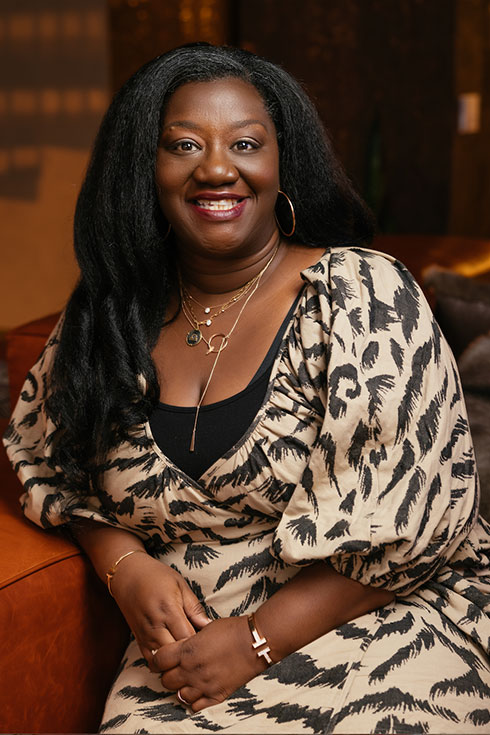 "Public Knowledge in Critical Times"
Dr. Tressie McMillan Cottom 
Free and open to the public
The stakes of engaging with social problems in public, for the public, are clear. The stakes are also high. Privatization has hollowed out the social compact of public goods institutions, from universities to libraries. Technologies that once promised to democratize information are used to surveil and enclose. There is a global network of reactionary identity political movements clamoring to censure and silence. Writing, thinking, teaching and building spaces for deliberative knowledge production is profoundly important. In this talk, Tressie McMillan Cottom surveys challenges from her positions in academic, media, and digital networks. She will talk about why knowledge work should be cultural work and cultural work is profoundly important to reimaging the publics that are under threat. 
Signed Copies of Dr. Tressie McMillan Cottom's book THICK: And Other Essays will be available to all students who attend.
---
The Joseph B. and Toby Gittler Prize was created by the late Professor Joseph B. Gittler to recognize outstanding and lasting scholarly contributions to racial, ethnic and/or religious relations. The Gittler Prize is hosted by The Vic '63 and Bobbi Samuels '63 Center for Community Partnerships and Civic Transformation (COMPACT) on behalf of the Office of the President and Office of the Provost.
Additional open events during Dr. Tressie McMillan Cottom's residency at Brandeis
Wednesday, Oct. 25, 2023
10:10-11 a.m.: Dr. Tressie McMillan Cottom visits Prof. Sarah Mayorga's class "Order and Change in Society" (SOC 1a). Olin-Sang 101
12:30-1:30 p.m.: THICK: A Conversation about Power, Identity, and Public Discourse. Heller School, Zinner Forum
Thursday, Oct. 26, 2023
10:10-11 a.m.: Dr. Tressie McMillan Cottom visits Prof. Adriana Lacy's class "Social Journalism: The Art of Engaging Audiences" (JOUR 112B). Shiffman 219
11:15 a.m. - 12:05 p.m.: Dr. Tressie McMillan Cottom visits Prof. Sara Shostak's class "Sociology of Body and Health" (SOC 83A). Mandel Humanities: G03
Friday, Oct. 27, 2023
9:35-10:55 a.m.: Dr. Tressie McMillan Cottom visits Prof. Shoniqua Roach's class "Intellectual History of Black Women" (AAAS/WGS 125A). Olin-Sang 112
"Through her work as a leading academic, sociologist, and writer, Tressie McMillan Cottom brings critical perspective and analysis to some of the greatest social challenges we face today. I look forward to welcoming her to campus to engage with our community."
Ronald D. Liebowitz
Brandeis President