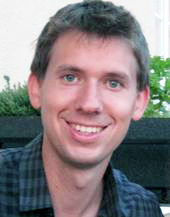 What did you enjoy most about your time at Brandeis International Business School?
Brandeis International Business School is not your typical business school. What's great about the school is the emphasis on cross-cultural communication and working in different environments. The Brandeis program took a broader world view, and that attracted me because of my interest in working in and being involved in a lot of different sectors.
What was the most exciting work assignment you've worked on?
As part of PA Consulting, I spent three years in Japan studying the use of health care information technology in large hospitals. I really enjoyed working in the Japanese healthcare environment, and it really highlighted what was great about Brandeis. It required cross-cultural communication and working in different environments, and at the International Business School, you're doing all of those things, but it's not easy to see how that translates from the specific environment of the business school. So it was an opportunity for me to use all of those skills — and use them in a way that makes a real difference.
What else does your job at PA Consulting involve?
I consult for the Office of Naval Research in the Department of Defense (DOD), help to run communications for a national security organization. I research everything from business analytics and healthcare IT to international relations at the MIT Sloan School of Management (I worked there full time from 2005 until starting at PA Consulting, and I stayed on as a research affiliate to continue my research). I also advise clients in the healthcare and energy sectors. I'm also a Fellow at the Truman National Security Project, which trains progressive leaders on national security issues. That all keeps me pretty busy. But I do enjoy getting out on my road bike.
How did Brandeis prepare you for that multifaceted work life?
Working across several fields requires the ability to both collaborate with a broad variety of people and critically analyze a wide range of topics, and I credit Brandeis IBS for preparing me for that. A lot of what I learned at Brandeis was structural thinking, how to analyze strategic issues and how to work with other people, and those are all important in both the government and private sector.