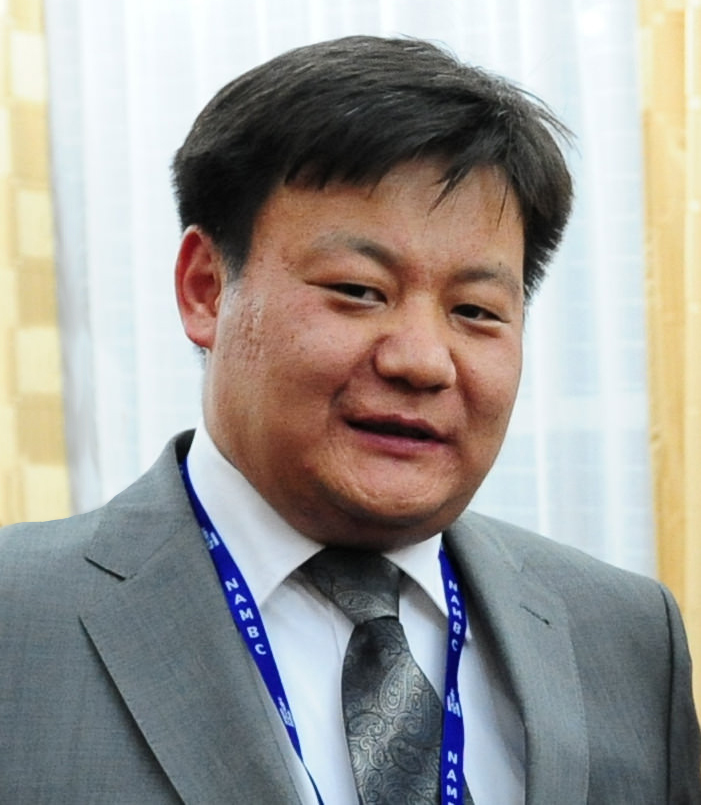 Mendee spent 13 years in private sector development before coming to the United States with his wife and three children to attend the MBA program at Brandeis International Business School (IBS). 
What made you decide to get your MBA?
Although I learned many things throughout my career from practical experience, I noticed that some of my decisions weren't aligned with the fast-changing business environment. I wanted to sharpen my skills through an MBA program and focused on Boston-area universities, as the location is considered the educational hub of the U.S. The programs at Brandeis IBS were unique for their flexibility and focus on international students.  
What was your goal in attending Brandeis IBS?
More than two decades after the collapse of the communist regime, Mongolia is still shifting from a centrally planned economy to a market-driven economy. Understanding the dynamics and opportunities in local and global markets is a relatively new phenomenon for business people in my country, and it was my goal to graduate with knowledge of how the global economy works and an understanding of how to thrive in it. My professors brought insight straight from the field to the classroom, and the curriculum placed a strong emphasis on the relationship between economics, politics and social influences. I felt truly World Ready after graduation and prepared to work at a high professional level in my country.
Tell us a bit about your current job. Does it align with what you learned in the MBA program?
After graduation, I began work for a government organization that is co-implementing projects with the Millennium Challenge Corporation – a bilateral United States foreign aid agency established by Congress in 2004. Within the scope of cooperation, one of my current projects is to assess the competitive advantage of Mongolia's sectors and industries. The knowledge and skills I gained in Professor Ben Gomes-Casseres' Strategy and Competition class enable me to be on the same page as my counterparts and collaborative partners, as well as with researchers from globally recognized organizations.
You relocated to the other side of the world to attend business school.  Was it worth it for you and your family?
In my opinion, having an understanding about the philosophies and core values of other cultures ultimately makes you comfortable doing business no matter where you're located. Humans are naturally adaptive and responsive to change, and the relocation helped me to pave my road, come out of my comfort zone and understand the real-world scenarios in diverse business cultures. For my family, it was a great chance to have a colorful experience in a new environment. Being responsible for my whole family in a new culture wasn't easy, but it was a priceless part of our lives.
Leaving your job and your home country isn't an easy decision. What advice do you have for prospective students who may be considering those choices?
The events and opportunities offered by Brandeis IBS helped me broaden my network and affected an influential transformation on my practical familiarity with business. The faculty and staff worked hard to help me realize links between the academic world and the real world. Brandeis IBS will turn you into a professional who can knowledgeably succeed in dynamic business settings regardless of where you come from. It will open new opportunities for your career and will meet your expectations on risk-reward payoff.