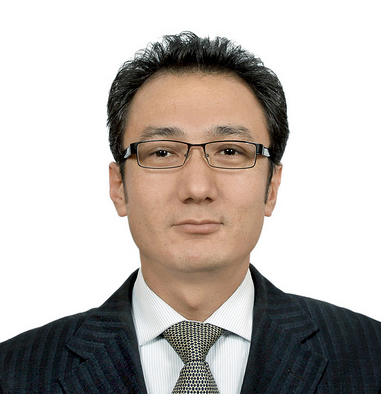 You overcame a lot to become a Brandeis alumnus—tell us about that.
I was a teenager in the mid-'90s when the Taliban took over Afghanistan. I fled with my family to Pakistan. One night in August 1998, as we made their way through the mountains en route to Peshawar, the Pakistani that was bringing us into the country held a gun to my head.
I closed my eyes and thought about all the dreams I would never achieve: going to college, studying abroad, starting a business and a family of my own. My mother's cries brought me back to the moment. She handed the man $60 wrapped in a handkerchief — it was everything we had.
We relocated to Karachi and slowly began to rebuild with assistance from Focus, a humanitarian group that helps refugees in the developing world. I took a string of jobs from office work to teaching to weaving carpets — a trade I learned as a young boy. It was difficult circumstances, but we didn't have any other economic possibilities.
When the Taliban were driven out of Kabul in 2002, I moved back to that city to help establish a branch of Focus there.
You never forgot your dream. What inspired you to come to Brandeis?
I applied to Brandeis International Business School on the advice of the president of the American University of Central Asia. Everything I know about business I learned at Brandeis. I learned marketing, operations and strategy. I learned how to apply academic knowledge to real life situations to get results. I am very grateful to the school.
What did you do after graduation?
I spent two years in government as the National Policy Specialist in the Office of Chief Economic Advisor to the President and Ministry of Finance of Afghanistan. Then I moved on to the private sector to become the CEO of the Export Promotion Agency of Afghanistan. In 2012, I was awarded a fellowship from the Asia Foundation to study U.S. trade policy.
What is your current job?
My wife and I moved to Vancouver, Canada, where I'm assistant manager of Scotiabank, but I've considered launching my own Afghan export company. Afghanistan has scores of natural resources, from gold and minerals to oil and uranium to dried fruits and medicinal herbs. Its people are creative and entrepreneurial. But decades of war have taken its toll and the media have exacerbated the situation. The world is not told of the productivity and beauty of Afghanistan and doesn't hear about its resilient and spirited people. This is one of the country's biggest challenges, but I'm confident that we can overcome this obstacle.