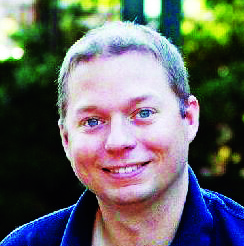 Why was Brandeis International Business School the right school for you?
As the son of two World Bank employees, I'd lived in Mali, Belgium and Washington, D.C., and I sought an MBA program that would provide quantitative training to advance my career while encompassing the types of global experiences I'd grown up with.
You graduated in 2010, right in the middle of the recession. Did that make your job search more difficult?
It was a tough economy, but those of us who really pushed ourselves to network and get involved got to a good place. Regardless of the economy, you can't sit and wait for opportunities to come to you. I was at home in D.C. when I heard about a career fair taking place in Boston. I flew up for the day in the middle of spring break, and at that event, I landed a job at Staples as a senior finance manager.
What aspect of the MBA program was most critical in preparing you for the real world?
I really appreciate that the International Business School makes an effort to bring in professors with real-world business experience. It's not just about what's in the textbooks. It's learning from people who have gone out and made contributions to the business community. Their perspectives and expertise reflect what that world looks like. On top of that, you're working with these experienced professionals in a small class setting where one-on-one relationships aren't uncommon.
What was the benefit to getting your MBA in Boston and working there?
The school's proximity to Boston meant that I'd have easy access to world-class companies based in and around the city. Boston has a strong, innovative business community. There's an interesting mix of industries from retail to technology to life sciences. Businesses want to be there because of schools like Brandeis that produce great employees.
What's the best advice you've ever received?
Professor Brenda Anderson knew the CFO at Staples and connected us when I first began working there. I asked him how I could best succeed in the business world, and he told me to be laser-focused on doing the best job in the job I was in, and that everything else would work itself out. I took it to heart. New opportunities have a tendency to come along when you're not necessarily looking for them. My role at McKinsey came up in conversation with a good friend from Brandeis who was working there. If you build the right relationships in the moment, you don't need to worry about planning too far into the future.
What advice do you have for our students and recent graduates?
If you're looking for a job or a recommendation, it's important to build a relationship first. I urge students to get to know our alumni, to understand a bit more about who they are and what they do. Spend time investing in the relationship, not just the end goal. It pays off in the short term and in the long run.