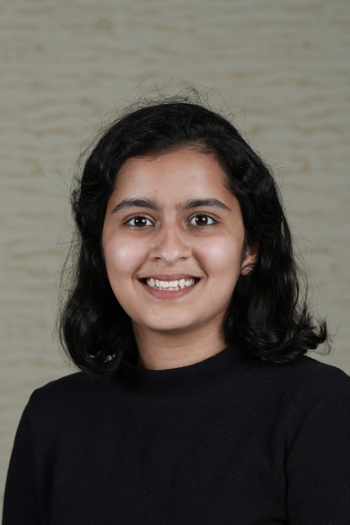 Why did you choose Brandeis International Business School?
The diversity, sense of inclusion, experienced faculty and the niche expertise in finance were my major reasons for choosing Brandeis. The small group of distinguished fellow classmates made the entire experience holistic.
What were some of the highlights of your Brandeis experience?
The perfect blend of rigorous academics, on-campus jobs, being on the board of clubs and part of the student government body, making lifelong friends, and sharing an enchanting experience with staff and faculty sums up my time at Brandeis.
How would you describe the learning environment and support services at the International Business School?
It feels like you're part of a family that cares for you and really supports your interests and needs. I formed deep-rooted connections and made some amazing connections with my classmates and mentors, including Prof. Debarshi Nandy, who constantly coached me throughout my time at Brandeis and believed that I could land my dream job. I was the youngest member of my MSF class, so it just proved to me that even if you are the most inexperienced, with the correct guidance and positivity you can achieve what you want.
How did your internship help prepare you for your career?
My internship at Deloitte was a highlight of my Brandeis experience and paved the way for me to land a full-time job. It helped me get a flavor of the corporate world, working with partners and pioneers in the field of transfer pricing, and it got me ready to take charge and implement my skill set.
I'm now using both the soft and hard skills I learned at Brandeis — interpersonal skills, communication, leadership and compassion fused with solid technical skills like financial modeling, portfolio management and transfer pricing. Together with my CFA background (I completed Level II of the CFA program at Brandeis), they've been instrumental in my success at Deloitte.
What would you say to prospective students about the International Business School?
Be ready to open yourself up to a whole new world of possibilities. The International Business School is an environment where your personality will flourish and where you'll make lifelong connections while also learning from the best in the industry.