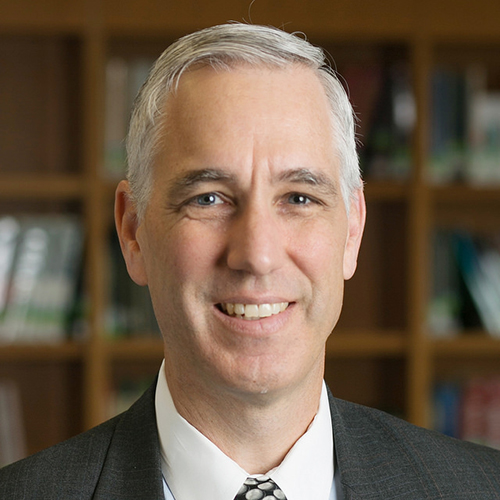 Michael McKay joined Bain in 1987 and later became a founding partner in the firm's private equity group. Over the course of his career, he has led investments in a variety of companies, including Timbuk2, the San Francisco-based messenger bag company, and Construction Partners, which acquires road construction businesses. For the past five years, McKay has also served as an adjunct professor and is now a senior lecturer at Brandeis International Business School, where he has twice received the school's teaching award.
How did you get into teaching?
I'm the son of public school teachers, and growing up, I always thought that's what I'd do. But my ever-practical dad told me that I should go into business and make money. So I did that instead. I've had a lot of success, and I'm now in the fortunate position of being able to do what I want with my time — and I want to teach. A few years ago, I was introduced to Brandeis' Ed Bayone. We hit it off, and Ed asked me to design a curriculum for a course on private equity. The rest fell into place.
What do you like most about being in the classroom?
One of the best things about teaching is how much you learn from students. Apart from a brief stint in Chicago for business school, I've spent most of my adult life in Boston and very little time outside America. So it's been a fun and enlightening experience to learn about the world at large from my students. My favorite aspect of teaching, though, is the time I spend with students in one-on-one conversations either going over course materials or talking to them about what they want to do with their professional lives.
What advice do you give students?
Sometimes our conversations are very focused, and so my advice is tactical in nature. The other day, for instance, a student came in during office hours and needed my help preparing for an interview for a trading job at a Wall Street investment bank. Other times, the conversations are broader. Another student recently told me she wanted to pursue a career that combines public healthcare and business, but she wasn't sure what that might look like. I introduced her to my college roommate who runs a consulting company at the intersection of those industries, and it looks like my student will do a summer internship there.
Do students ever ask you for life advice?
I get a lot of questions in the spirit of: "How do you know what's the right career move for you at every stage?" To be honest, I never had a master plan. I thought about what I was interested in, and I found a job doing that. As my interests changed, I found new jobs. This is how I moved from consulting to investing to teaching. I tell my students it's important to have a long-term objective and that you should do things in the short term that are consistent with that, but otherwise, you don't necessarily need a grand plan. The key to a rewarding and successful career is to do the things that interest you.
Do you stay in touch with your former students?
My first crop of MBAs are now five years out of business school, and I sometimes bring them back to campus as guest speakers. They're good models for the current students, because just a few years ago they were sitting in the same lecture halls, and now they're out in the world doing these great things in their careers. The notes I get from my former students are amazingly affirming. I feel like I've made a difference in their lives. And I feel like this is what I'm meant to be doing.