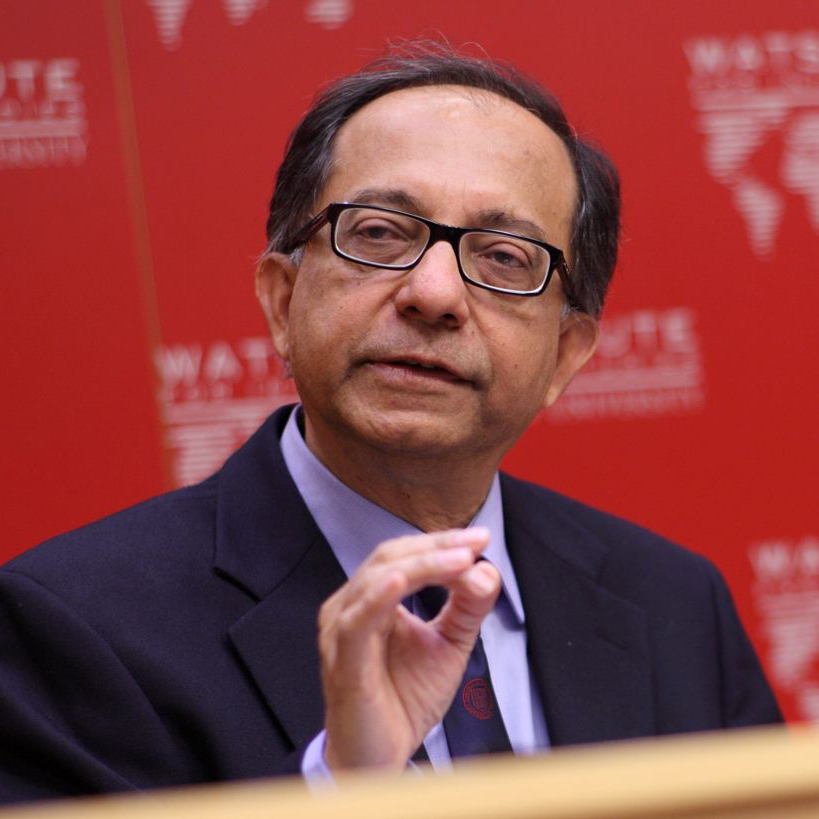 The International Business School is pleased to announce the 2018 Dean's Medal recipient, Professor Kaushik Basu of Cornell University. A preeminent scholar of development economics, game theory and welfare economics, Basu will deliver the keynote address at the International Business School diploma ceremony on Sunday, May 13 in Waltham, Massachusetts.
Basu was born in Kolkata and currently serves as the Carl Marks Professor of International Studies and professor of economics at Cornell. He was senior vice president and chief economist of the World Bank from 2012 to 2016 and chief economic advisor to the Government of India from 2009 to 2012. Previously, he chaired Cornell's Department of Economics and the university's Center for Analytic Economics. Earlier in his career, he established the Centre for Development Economic at the Delhi School of Economics. Basu has also served as a director of the Exim Bank of India and is president of the International Economic Association.
"It's a true privilege to honor someone with such remarkable records in scholarship and public service," said Interim Dean Peter Petri. "Professor Basu is a master at linking ideas to practice, and our students and faculty look forward to learning from his great experience in how economic systems affect real lives." Basu has received numerous honors, including the Padma Bhushan, one of the highest civilian awards presented by India's president, and honorary degrees from Lucknow, Assam, Fordham, ITT Bombay and Bath universities. He is the creator of Dui-doku, a competitive two-player version of Sudoku.
Distinguished past recipients of the Dean's Medal include Len Asper '86, president and CEO of Anthem Sports and Entertainment Corporation; Richard Rosenberg, former president and CEO of Bank of America; Lan Xue '90, MA'91, founder of Trivest Advisors in Hong Kong, one of the world's largest China-oriented hedge funds; and Tania Zouikin, co-founder and former CEO of Batterymarch Financial.