Investment Committee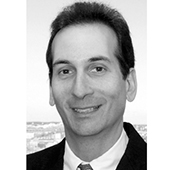 Daniel Jick '79, P'09, P'12
Co-Founder and Managing Partner, HighVista Strategies, Committee Chair
Daniel Jick is a co-founder and managing partner of HighVista Strategies, an investment firm that specializes in endowment-style portfolio management. Jick spent 23 years at Goldman Sachs, where he was a managing director and regional manager of the Boston office.
Jick serves a Member of the Board of Brandeis University. He also serves as the Investment Committee Chair of the Board of Managers for CareGroup and Combined Jewish Philanthropies, and is currently vice-chairman of the Foundation Board for the Beth Israel Deaconess Medical Center.
Jick received a BA from Brandeis University (1979) and an MBA from Harvard Business School (1981).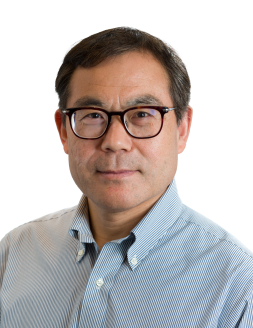 Bing Wu
Investment Committee Vice Chair
Bing-Le Wu is a Partner at Capula Investment Management LLP, having joined in 2008.
Capula is a global alternative asset management company headquartered in London, managing absolute return, enhanced fixed income, and tail risk strategies. Before joining Capula, Bing-Le spent most of his professional career at JPMorgan, where he was a Managing Director, working within its Research and Proprietary Positioning Business from 1994 to 2007.
Bing-Le is a member of NYU's President's Global Council. He holds a PhD in Mathematics from Brandeis University. Bing-Le is married to Wei Du PhD '94 and has two children, Lily and Ben.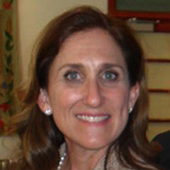 Soon after graduating from Brandeis in 1984, Leslie Aronzon earned an MBA and finished at the top of her class at the University of Southern California. She joined Houlihan, Lokey, Howard & Zukin, where she served as a vice president and specialized in bankruptcies and distressed mergers and acquisitions.
Since leaving the firm several years ago, Aronzon devotes all of her time to her family, her children's schools and a variety of philanthropic endeavors, including the Jewish Free Loan Association of LA.
Aronzon currently serves on the Boards of Trustees of Brandeis University. She has hosted many Brandeis events at her home in Los Angeles and generously supports the Aronzon Family Scholarship and the Alumni Annual Fund.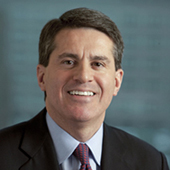 Perry Traquina stepped down as chairman and CEO of Wellington Management Company at the end of 2014 after a 34-year career at the investment management firm, which managed over $900 billion in client assets and had more than 2,200 employees worldwide in its 12 global offices. He currently serves as a corporate director on the boards of eBay, Inc. and Morgan Stanley.
Traquina is a chartered financial analyst and a member of the Association for Investment Management and Research and a trustee of the Winsor School in Boston. He was elected to the Brandeis Board of Trustees in 2002 where he has also served as the chair and has served as co-chair of the investment committee and as a member of the executive committee.
Traquina graduated summa cum laude from Brandeis in 1978. As an undergraduate, he studied at the London School of Economics and was elected to Phi Beta Kappa. He earned his MBA from Harvard Business School in 1980.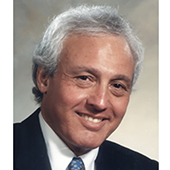 Louis Perlmutter '56, H'95
Senior Advisor, Corporate Partners LLC
Louis Perlmutter was one of the world's leading investment bankers for over 35 years, establishing one of Wall Street's first mergers and acquisitions departments at Lazard Freres & Company. Perlmutter served for over 30 years as a senior partner of Lazard, and is currently a senior advisor to Corporate Partners LLC, a private equity fund.
Perlmutter serves as a member of the Board of Trustees at Brandeis University, where he is the first alumnus to serve as its chair. He is also on the Board of Fellows of Harvard Medical School, a member of the Council on Foreign Relations, and serves on the Board of Directors and Treasurer of Friends of the World Federation of the United Nations Association. In addition, he is on the Advisory Board of Foreign Affairs, Board of Governors American Jewish Committee, Board of Governors for The State of the USA, and is a trustee of the Blaustein Institute for Human Rights. He is the past director of the Charles H. Revson Foundation, chairman of the Board of Trustees of Brandeis University, the Transatlantic Institute, the American Jewish Congress, and the past chairman of the Executive Committee of the United Nations Association of the U.S.A.
Perlmutter received his bachelor's degree and an honorary degree from Brandeis University and earned a JD degree from the University of Michigan Law School.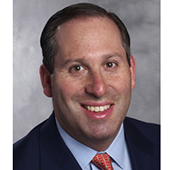 Adam Rifkin has been a senior managing director of investment banking at Guggenheim Securities since 2013. Prior to Guggenheim, he was a managing director in investment banking at Barclays. Previously he has held the positions of vice president of investment banking at Credit Suisse First Boston from 1997 to 2005 and senior vice president at Lehman Brothers from 2005 to 2008.  He is married to Laura Neiman '97 and has a daughter, Amy.
Rifkin received his BA at Brandeis University.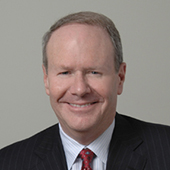 Barton Winokur
Partner, Dechert LLP
Bart Winokur, who joined Dechert LLP in 1965, has been a corporate partner for more than forty years and is the immediate past chairman and CEO of the firm (1996-2011). Throughout his career, Winokur has served as chair of Dechert's M&A and international law groups. Winokur has been listed as a leading lawyer for the past 25 years by Best Lawyers in America; he was also recognized as "Lawyer of the Year" for Mergers & Acquisitions Law in 2012 and as "Lawyer of the Year" for Corporate Law in 2014.

Winokur serves as a Member of the Board of Trustees at Brandeis University, where he has also served as the chair of the Board of Trustees. He also serves as a Member of the Board of Trustees at Cornell University, a Member of the Dean's Advisory Board of Harvard Law School, a Member of the Council of Foreign Relations, a Member of the Board of Governors of Gratz College and a Member of the Corporate Executive Board of the Philadelphia Museum of Art.
Winokur received his AB at Cornell University (1961) and his LLB at Harvard Law School (1964), where he was editor of the Harvard Law Review.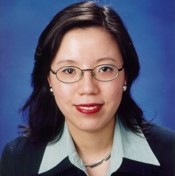 Lan Xue
Founding Partner, Trivest Advisors
Lan is a founding partner at Trivest Advisors, and has 24 years of investment research experience in the Chinese financial markets. Before founding Trivest, she was the head of China research at Citigroup and Merrill Lynch where she built the two top-ranked China research teams. Lan received her BA in economics (Magna Cum Laude) and MA in international economics and finance from Brandeis University and Brandeis International Business School (IBS), respectively. She was a Wien Scholar and received the Carol Ann Steinfeld Memorial Prize in Economics upon graduation.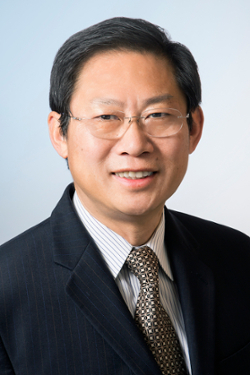 Xiru Zhang
Research Affiliate, MIT McGovern Institute for Brain Research
Dr. Xiru Zhang is the founder of Double Q Investments. Previously, Dr. Zhang was Chief Investment Officer at AlphaSimplex Group, an asset management company based in Cambridge Massachusetts. Prior to joining AlphaSimplex in 2009, Dr. Zhang was chief investment officer and one of three principals at PHZ Capital Partners, a hedge fund where he served for 14 years. Previously, Dr. Zhang was a senior research scientist, working alongside David Waltz, at Thinking Machines Corporation, an artificial intelligence company.
He received is MA and PhD from Brandeis in 1990 and 1991 respectively. His son, Zachary, is a member of the Brandeis Class of 2022.