Musicology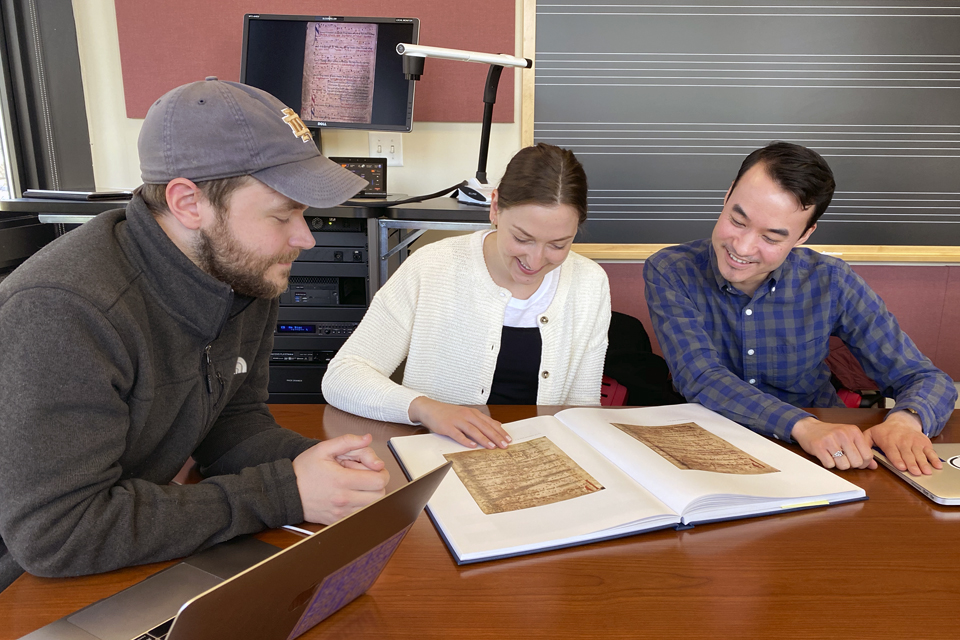 The musicology program at Brandeis offers an integrated approach to the study of music and its many contexts. We combine close critical attention to musical works with investigation into the historical, cultural, intellectual, and institutional factors that have shaped the creation and reception of those works. Our graduate curriculum is expansive, encompassing both intensive seminars on specific topics and proseminars that expose students to a variety of methodologies and new developments in the field.
Brandeis offers a PhD degree in Musicology as well as two Master's degrees (a two-year MFA degree and a one-year MA degree).
PHD IN MUSICOLOGY MASTER'S IN MUSICOLOGY
News and Updates
The Brandeis Department of Music was well represented at the recent 2019 meeting of the American Musicological Society:
PhD Candidate Matthew Heck delivered a paper titled "Chromatic Bifurcation and the Philosophy of Disunity in Shostakovich."
PhD Candidate Jacques Dupuis gave a poster presentation (with Kathryn Dupuis) titled "(Who Isn't) On the Radio: Gender Disparity in Classical Radio Programming."
Faculty member Karen Desmond was awarded the Lewis Lockwood Award (best book by scholar in early stages) for her book Music and the moderni, 1300-1350: The ars nova in theory and practice; she also was a panelist in the Digital Musicology session, and chaired the AMS Technology Committee meeting.
For more news on the department's activities, read The Score.
Our Musicology Faculty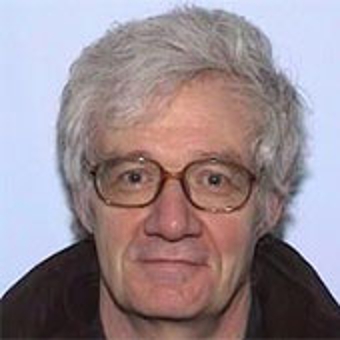 Eric Chafe
(on leave fall 2021 – spring 2022)
Victor and Gwendolyn Beinfield Professor of Music
Expertise: Music of Monteverdi, Bach, Wagner, seventeenth-century music, postromantic music, twentieth-century music, analysis.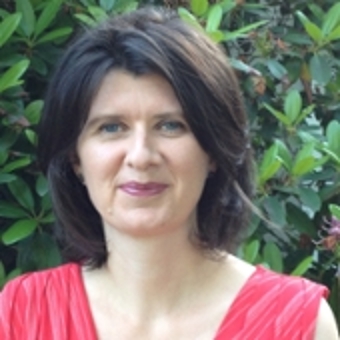 Karen Desmond
Department Chair; Undergraduate Advisor, History Track and Cultural Studies Track
Associate Professor of Music
Expertise: History of music notation, late medieval French and English music and theory, paleography, music and ideas, digital editions, digital musicology.
Emily Frey
Director of Graduate Studies in Musicology
Assistant Professor of Music
Expertise: Music of the "long" nineteenth century; Russian music, literature, and cultural history; history of opera; music and literature; music, politics, and law; Romanticism and realism; voice studies; music criticism; operatic acting.
Recently Offered Graduate Seminars
Analyzing Early Music, 1300-1600
Seeing Sound: The History of Music Notation to c.1500
The Bach Passions
The Music of Couperin
The German Postromantic Period
Opera and Realism
The Music of Alban Berg
Proseminar in Music and Disabilities
Careers and Alumni
Graduates of the Brandeis Music Department go on to successful careers in music, arts, and educational institutions across the nation and abroad. Here are a few examples:
Facilities
Housed in the state-of-the-art Slosberg Music Center, our programs are supported by a first-class research library, also home to the Walter F. and Alice Gorham Collection of Early Music Imprints, 1501-1650. Students also have access to the rich resources of the Boston Library Consortium, and can take seminars in the Boston Graduate Consortium (Tufts, BU, Boston College). The department sponsors concerts, colloquia, lectures and special events throughout the year.
Graduate Student Musicology Conference
The Brandeis Musicology Graduate Student Society–composed of current MA, MFA and PhD candidates in Musicology–programs and hosts a biennial musicology conference. This two-day event, usually held in the late spring at the Slosberg Music Center, features keynote addresses from world-renowned scholars, interactive workshops and student presentations. Past faculty guests include Margot Fassler, Joseph Auner, Elaine Sisman, Anna Zayaruznaya and Jonathan Kregor, and conference themes have ranged from "Loci in Musicology" to "Forms of Music."