Maurice J. and Fay B. Karpf and Ari Hahn Peace Awards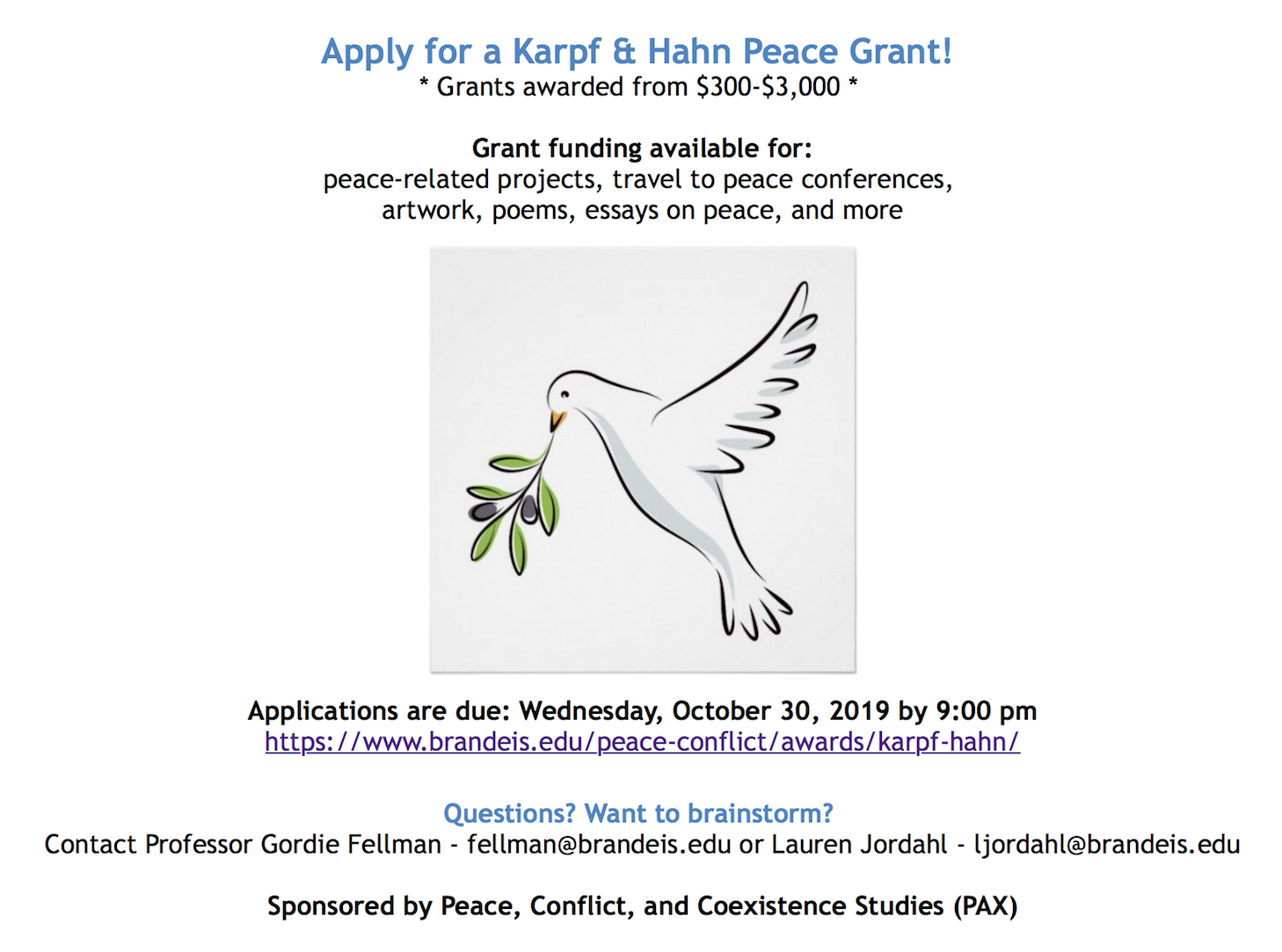 The Peace, Conflict, and Coexistence Studies Program (PAX) has been generously gifted funds from Maurice J. and Fay B. Karpf, as well as Ari Hahn's Family to award funding to Brandeis students who wish to work toward peace, conflict resolution, and coexistence projects. The awards are meant to enhance peace culture as it evolves in our society and elsewhere in the world. Due to their generosity, PAX is able to award this grant annually each Fall to Brandeis students.
Applications are welcome from all Brandeis undergraduate students and graduate students; applicants do not need to be enrolled in the Peace, Conflict and Coexistence Studies Program. Typically, no more than one award per year will be given to a graduate student.
Students are able to apply for a Karpf and Hahn Peace Grant for coexistence and peace projects; grants may be awarded in the amounts of $300 to $3,000
Applications must be in one of these three categories:
Selection Process: Faculty and student members of the PAX Steering Committee evaluate applications. Student members applying for Karpf and Hahn Awards do not take part in the review process. It is recommended that applicants meet with Professor Gordie Fellman and Lauren Jordahl to discuss their proposed project prior to submitting their application.
Application:
Applications
 are due Oct. 30, 2019