Recent Graduates
Ruby Macsai-Goren '18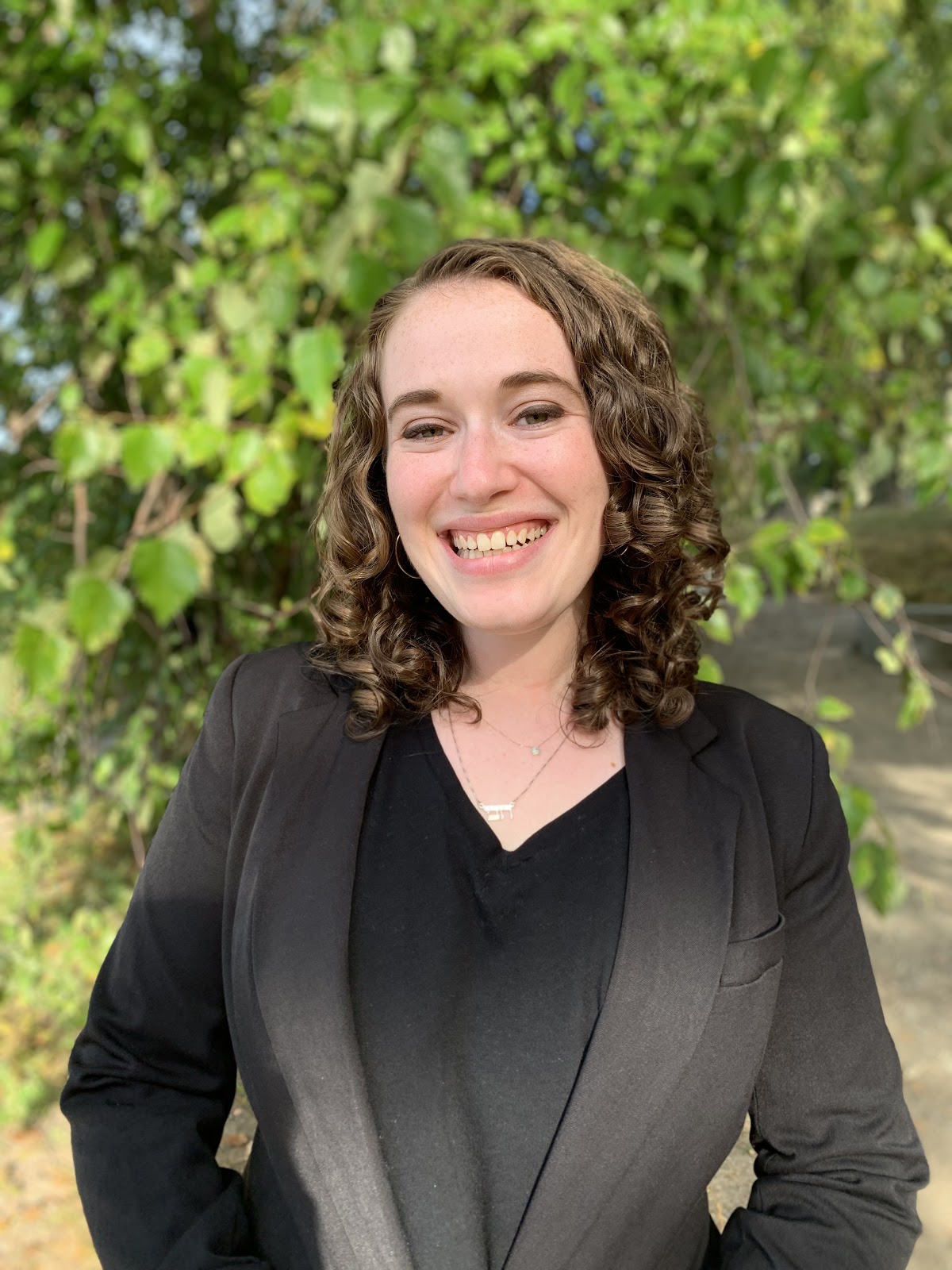 Major: Sociology
Minor: PAX and Religious Studies
After graduating from Brandeis, I knew I likely would not work in the peace-making/conflict resolution field immediately, either through the international or interpersonal lens. I pursued positions in education equity, first in operations at a K-12 education equity nonprofit and now as a financial aid counselor at another institution of higher education in Boston. While I may not explicitly be working in the peacemaking sphere, I use the frameworks and skills I developed as a PAX minor every day in my professional and personal life. As a financial aid counselor, I frequently work with students and parents experiencing immense inner or external conflict, often fueled by institutional inequality or policy and practice that is counter to their cultural and family practices and beliefs about money. I always ground my conservations with families in my understanding of conflict and peacemaking, utilizing mindfulness techniques, and understanding factors that influence each party's position. I feel my work is greatly enhanced by my PAX studies, and I am grateful to the department for encouraging me to approach work-based and personal conflict with a holistic, academically-informed lens.
Lindsay Mitnik '16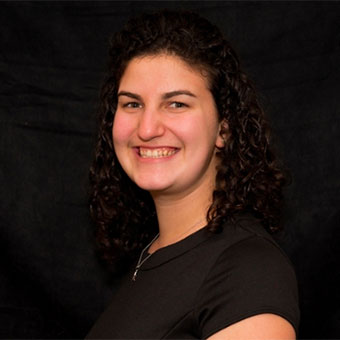 Major: Anthropology
Minor: Social Justice, Social Policy and PAX
I currently work for the Student PIRGS. My Peace, Conflict, and Coexistence courses taught me the importance of empowerment and the need for movements of positive and peaceful social change. That is why I currently work with the Student PIRGs, an organization that works with college students to empower and train them to run social change campaigns across the country. This job allows me to be a part of something greater than myself, while also actively taking part in shaping the world into a more just and peaceful place.
Shelby Magid '15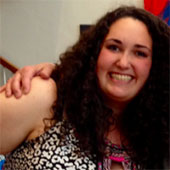 Major: International Global Studies
Minor: Legal Studies, PAX
As for the effects of PAX courses my involvement with the program, I believe what is most prominent for me is that I try to always remember the lesson that peace and love are harder than hate and violence. That understanding inspired my focus on peacebuilding and post-conflict reconstruction. Additionally, PAX taught me that every situation has a variety of complex, differing perspectives that must be heard and understood. These notions and understandings relate to everything in my life - my personal interactions, my reactions to politics and world events, and my post-graduate studies. I went on to study international relations in grad school, where I focused my research on reconciliation in Bosnia and the Balkans following the breakup of Yugoslavia and the violence that occurred there. I believe my PAX background helped me approach the topic with a sensitivity and an ability to not demonize or dehumanize violent perpetrators, and pushed me to provide a more balanced perspective than I may have otherwise. Being taught the skill of compassionate or active listening during my time with PAX has greatly helped me defuse situations of conflict and work through crises. I even gave a presentation in an international law class in grad school on the idea of compassionate listening and how it can complement law and mediation! It is hard to limit myself to saying how PAX has influenced me, because it is still a huge part of me as I go forward, and most likely affects me more than I even realize.
Anna Khandros '11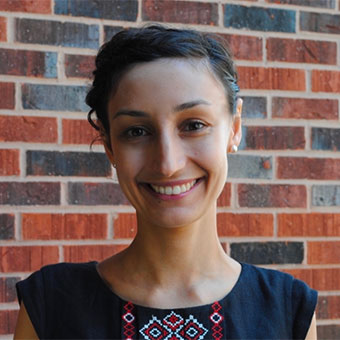 Major: Politics
Minor: Legal Studies, PAX
I graduated from Brandeis over six years ago but still appreciate the lessons I learned in my PAX courses, which challenged me to think about current events from a different perspective. I was a Politics major and the PAX curriculum allowed me to have more of an international relations focus, and to focus in on the issues I cared about most.
Aaron Voldman '09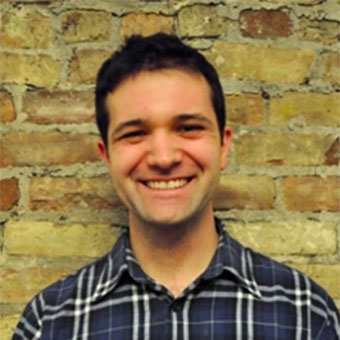 Major: Politics
Minor: Philosophy, PAX
My PAX coursework was essential and instrumental in advancing my work after Brandeis. I met Julia Simon-Mishel Freshman year in Professor Fellman's War and Possibilities of Peace class. We founded Student Peace Alliance together on campus that Freshman year. Throughout the rest of my years at Brandeis and for three years after graduating, through Student Peace Alliance and The Peace Alliance we organized students on behalf of peacebuilding public policy--including in later years on mass incarceration reform. Many of the students who comprised Student Peace Alliance at Brandeis also meaningfully interacted with the PAX program. A PAX grant helped me study the US Department of Peace proposal: something that I actively supported as a student at Brandeis. Yet during my PAX supported research I began questioning the Department of Peace as a viable policy option, and eventually took a position in opposition to the legislation (no small task given that the primary mission of the organization for which I was working was to lobby for the Department of Peace bill!). PAX introduced me to what I understand as two distinct realms of the peace and conflict studies world. First: understanding and challenging violence in its many forms. Second: developing conflict resolution/peacebuilding capacities. PAX, given its inter-disciplinary requirements, also provided me with a sense of how peace issues inter-connect with various other matters. PAX helped me develop a more nuanced understanding of peace and conflict issues--helping me to think more critically about what I held to be true. For instance, ironically I became more comfortable with just war theory through interdisciplinary coursework--the philosophy class "Morality of War"--taken as part of my PAX program. This intellectual introduction to peace and justice issues helped me in my own policy analysis while working in peacebuilding public policy as well as in my efforts to navigate organizing after graduating from Brandeis. Eight years after leaving Waltham, I am currently a first year student at New York University Law School, where I am currently most interested in pursuing criminal justice reform work--movement work I was first introduced to as a result of my time at Student Peace Alliance, which may not have come into formation had it not been for meeting Julia in my freshman year peace studies course!
Julia Simon-Mishel '09
Major: Politics, Women and Gender Studies
Minor: Legal Studies, PAX
I discovered much of my passion for social justice and activism through my PAX coursework and my engagement in peacebuilding work. It launched my post-graduate job as a full time Managing Director for Student Peace Alliance in Washington D.C. But even more importantly, my peacebuilding work taught me nonviolent communication and conflict resolution skills -- it taught me how to understand people and their needs. It taught me how to listen. Even though I ended up in an "adversarial" field as an attorney, my background in peacebuilding drives my work. I am currently a staff attorney at a legal services nonprofit in Philadelphia where I represent low-wage workers in employment matters. I feel strongly that a fair and just wage, along with a necessary safety net when people lose their jobs, provides the economic stability that prevents conflict in our communities. Especially given where we are at this moment in the world, I could not be more grateful for the emotional and intellectual grounding I found through PAX that has helped me, and my clients, continue to work towards justice in these difficult times.