Peace Room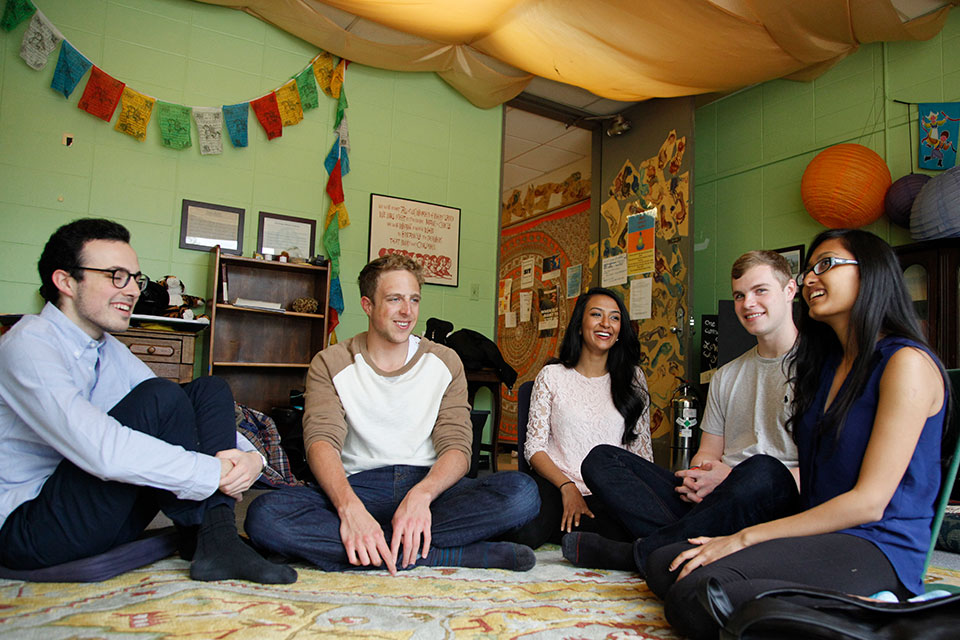 The Peace Room is a Brandeis community project providing a network and physical space dedicated to empowering individuals on a path toward nonviolence, peacemaking and dialogue. The room serves as a space where students, faculty and staff can examine issues of peace and justice personally, locally, nationally and globally. Our mission is to inspire peace and intercultural understanding, to provide a space for reflection, and to foster a peace-building community dedicated to social change rooted in social justice.
The Peace Room is located on the first floor of the Usdan Student Center.
To reserve the Peace Room, please contact Lauren Jordahl or Gordie Fellman.