Community Advisory Board
The Community Advisory Board (CAB) is a group of key stakeholders of state, federal, and non-profit and for-profit local organizations serving vulnerable older adults in the greater Boston area. Members of the CAB meet three times per year to help identify "big questions" in healthy aging, assist with engagement and dissemination of research plans and findings, translation review, healthy aging forums, website and online communications to constituencies, identification of community partners, and help with gathering formative data.
The CAB advises NUCare investigators as well as the Boston Roybal Center for Active Lifestyle Interventions (RALI) at Brandeis University (PI: Margie Lachman).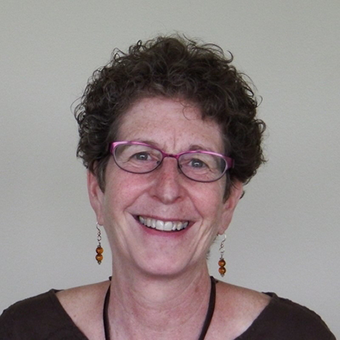 Kathy Burnes
Community Advisory Committee
Kathy Burnes is director of the JF&CS Services for Older Adults division which builds on the power of local communities by providing a range of resources that inform, engage, support and connect older adults and their families. These services include one of the largest geriatric care management practices in Greater Boston; and specialty areas in mental health and housing; therapeutic creative arts for people with chronic illness; and spirituality and aging resources.

Prior to coming to JF&CS in 2007, Kathy worked as a senior research associate at Boston College's Center for Corporate Citizenship and at the National Center on Women and Aging at Brandeis University. Kathy also worked for AARP and Operation ABLE of Greater Boston. She has a BA from the University of Michigan and a MEd in Rehabilitation Counseling from Northeastern University.

She is the president of the Mass Gerontology Association and an Advisory Committee member of Minuteman Senior Services. She sits on the statewide Healthy Aging Advisory Committee.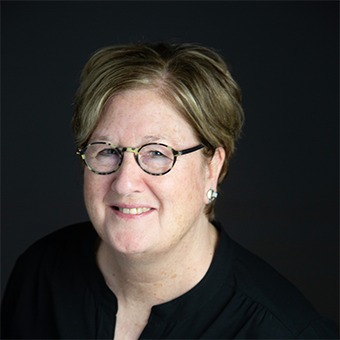 Marybeth Duffy
Community Advisory Committee
Marybeth Duffy is a licensed clinical social worker. She is the Director of the Waltham Council on Aging.  It is a municipal agency that provides services to Waltham's older adult population.  These services include information and referral, home delivered meals, transportation, fitness, social and educational programs. Their mission is to help older adults live safe, healthy and independent lives in the community. 

Marybeth has worked in the field of geriatric social work her entire career. Previously she worked at Mount Auburn Hospital in geriatric psychiatry and at Waltham Hospital as a medical social worker.

She received her Bachelor's Degree in Social work from Providence College and her Master's Degree in Social Work from Boston College.

She is a board member at the Leland Home.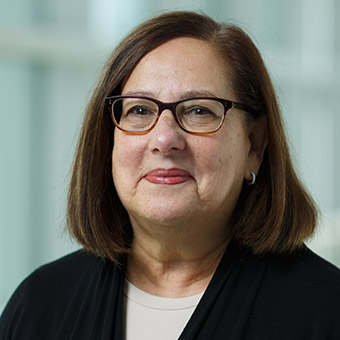 Margie Lachman
Chair, Executive Committee
Community Advisory Board Member; Pilot Investigator
Margie E. Lachman, PhD is Minnie and Harold L. Fierman Professor of Psychology and Director of the Lifespan Development Lab at Brandeis University and the Boston Roybal Center for Active Lifestyle Interventions. She is a fellow of the American Psychological Association, Division 20 and the Gerontological Society of America. Lachman's research is in the area of lifespan development with a focus on midlife and later life. She was editor of the Journal of Gerontology: Psychological Sciences (2000-2003), and edited two volumes on midlife development. She was co-director of the National Institute on Aging (NIA) funded pre and postdoctoral training program, Cognitive Aging in a Social Context (1990-2015). With funding from NIA, her current work is aimed at identifying psychosocial (e.g., sense of control) and behavioral (e.g., physical exercise) factors that can protect against, minimize, or compensate for declines in cognition (e.g., memory) and health. She is conducting studies to examine long-term predictors of psychological and physical health, laboratory-based experiments to identify psychological and physiological processes involved in aging-related changes, especially in memory, and intervention studies to enhance performance and promote adaptive functioning.
Lachman has published numerous chapters and journal articles on these topics. Lachman was a member of the John D. and Catherine T. MacArthur Foundation Research Network on Successful Midlife Development (1990-1998) and is currently collaborating on a 20-year longitudinal follow-up of the original MacArthur midlife sample, with the Midlife in the United States Study (MIDUS).  She has conducted intervention studies designed to enhance the sense of control over memory and physical exercise (e.g., Strong for Life), and one of the programs designed to increase control over falls (A Matter of Balance) has been widely adopted internationally and won the Archstone Award for Excellence in Program Innovation from the American Public Health Association. Lachman has served as an advisor to organizations such as the AARP and the Boston Museum of Science for the traveling exhibit on the Secrets of Aging. She has presented her research on the CBS evening news and the NBC Today show. She received the Distinguished Research Achievement Award from the American Psychological Association, Division on Adult Development and Aging in 2003 and the Distinguished Career Contribution to Gerontology Award in Behavioral and Social Sciences from the Gerontological Society of America in 2015. In 2021 she received the Distinguished Mentorship in Gerontology Award from the Gerontological Society of America Division of Behavioral and Social Sciences.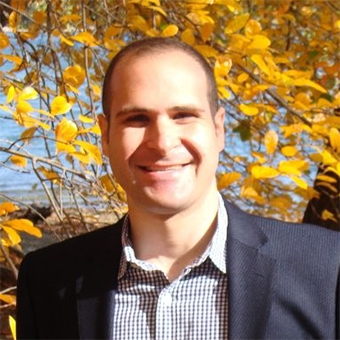 Josh Obeiter
Community Advisory Committee
Josh Obeiter is the Executive Director & Owner of Seniors Helping Seniors, a non-medical home care agency that provides companion and caregiver support to seniors, by seniors. Its unique model provides meaningful employment for older adults who have an intrinsic desire to help and make a difference in the lives of seniors in need. Seniors Helping Seniors relationship based model is focused on the social-emotional connection between caregiver and client, and is intentional with all of the matches that are made.

For the past 15 years, Josh has been intimately involved with volunteering with seniors, primarily providing inter-generational programming at local nursing homes and assisted living communities; he is well-versed in the challenges that seniors and their families face when it comes to providing care and combating social isolation. Josh is active in several other Boston organizations, including the West Suburban Area Alzheimer's Partnership and the Aging Life Care Association. He is also the Chair of the 2019 Greater Boston Walk to End Alzheimer's, is a trained Dementia Ambassador through the Alzheimer's Association, and sits on the Board of Directors for Little Brothers Friends of the Elderly.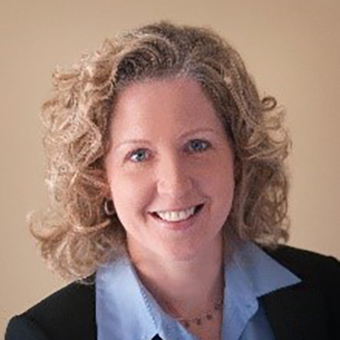 Kim Brooks
Community Advisory Committee
Kim Brooks is the Chief Operating Officer for Senior Living at Hebrew SeniorLife (HSL) in Boston, MA. Ms. Brooks is a healthcare professional with 25 years of experience in the development, delivery, and reimbursement of innovative housing and community-based services for seniors. She oversees operations of the five HSL senior living sites that are home to more than 1,500 residents, including continuing care retirement communities and supportive housing, and is also involved in a number of the organization's new business initiatives.

Ms. Brooks' experience includes strategic and fiscal planning, operations oversight, and development of senior services such as supportive independent living, HUD and tax credit housing, PACE (program of all-inclusive care for elders), skilled nursing, home care and adult day health, senior centers, and telehealth/remote monitoring.  Prior to joining HSL, she was Vice President of Housing & Community Services for a nonprofit senior care organization in Philadelphia.

Ms. Brooks received her B.S. from the Whittemore School of Business and Economics at the University of New Hampshire.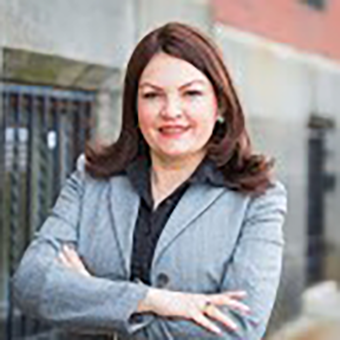 Marisol Amaya-Aluigi
Community Advisory Committee
Marisol is the Executive Director of La Alianza Hispana, Inc. (La Alianza), a nonprofit community organization founded in Boston in 1970. Her strong knowledge of the Latino Community guided her to work for La Alianza. In May, 2000 she joined the organization as the Adult Day Health and Senior Center Program Director where she re-organized and transformed the program receiving the Community and leadership Award from the Northeastern University and NASDA 2nd place at National level for more unique services and best cultural acceptable Adult Day care program. Following this she was selected as the new Executive Director of LAH on October 7, 2013.
Marisol was born and raised in Colombia, South America. She has a Master's Degree in Public Health from Boston University and a Bachelor's of Science degree in Bacteriology with concentration in Microbiology from the Pontifical University Javeriana in Colombia, graduating with Cum Laude honors. Marisol has certifications in Healthcare in Developing Countries, Management Methods for International Health and Suicide Prevention among older adults from Boston University and Master Trainer of Chronic Diseases, Stanford University. She is Bilingual, (Spanish & English)
As Executive Director of La Alianza, she utilized all her knowledge and training to rescue the agency from the most severe economic crisis in generations guiding the organization to the road of financial recovery. Her goal and passion is to empower individuals and families, strengthen our communities and help develop the new leaders of the future generations. Her purpose is to serve as an example for women in our communities to help them realize their fullest potential.
Marisol participated in the HEALTH CARE FOR ALL campaign, 2015. She is dedicated to make possible for all members of society to receive health care services, she believes that to be healthy is to have access to a healthy diet, safe places to live, walk and play and a good education.
Mrs. Amaya-Aluigi is an active member of the State Tax Force on Economic Opportunities, Advisor My Brother's Keeper, Greater Boston Latino Network, Latinas Represent and MASDA, Massachusetts adult services day association.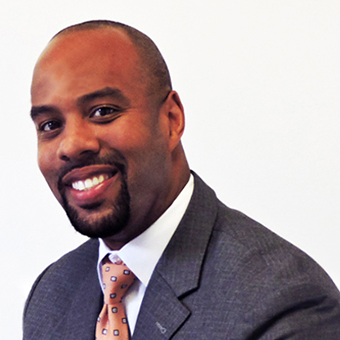 Greg Wilmot
Community Advisory Committee
Greg Wilmot is Vice President of Neighborhood PACE at East Boston Neighborhood Health Center. PACE (
Programs for All-Inclusive Care for the Elderly
) is a Medicare and Medicaid program designed to provide a wide range of medical, social, recreational, and wellness services to eligible members. Neighborhood PACE, through its various clinic locations across East Boston, Winthrop and Revere, serves patients from East Boston and surrounding communities. 30 years ago EBNHC established Massachusetts' first PACE program and since, it has grown to a nearly $50M operating budget with over 250 employees. In his role as Vice President, Wilmot provides executive leadership to the PACE organization and oversees all operational aspects of Neighborhood PACE, including its Clinical Operations, Quality and Performance Improvement, and Health Plan Operations.
Prior to joining EBNHC, Wilmot worked as a Director at Neighborhood Health Plan, a member of Partners Healthcare System, where he was a leader in NHP's Medicaid Strategy and Operations and Strategy and Marketing areas. At NHP, Wilmot played a critical leadership role in the strategy, implementation, and management of the MassHealth Accountable Care Organization Program. In addition, he led creation of transformative, value-based partnerships that supported NHP's ACO vision, the NHP brand, and created opportunities to grow NHP's commercial business. Wilmot led partnership strategies for Mass League of Community Health Centers, Massachusetts-based community health centers, and Partners Healthcare System that provided opportunities to deepen business-to-business relationships; drive new business development; improve health and wellness in high-risk communities. Wilmot also led corporate citizenship and giving, which included the design and execution of NHP's corporate citizenship strategy. In FY2016, Wilmot managed investment of approximately $6.5M in corporate giving through grant-making, community benefits, and corporate sponsorships.
Prior to Neighborhood Health Plan, Wilmot was the Director of Business and Network Development at Boston Medical Center (BMC). BMC is a private, not-for-profit, 496-bed, academic medical center and is the largest safety net hospital in New England. The hospital is the primary teaching affiliate for Boston University School of Medicine. BMC emphasizes community-based care, with its mission to provide consistently accessible health services to all. BMC provides a full spectrum of pediatric and adult care services, from primary care and family medicine to advanced specialty care.
At BMC, Wilmot partnered with clinical and administrative leaders in the hospital and across key partners to create new ideas for growth, working closely with clinical departments to implement new initiatives that support the hospital's growth, patient satisfaction, and quality goals. Wilmot was also responsible for improving hospital revenue generation and strengthening the hospital's market presence. This included leading the execution of new business opportunities at the hospital and with community partners, developing strategies to grow markets, increase revenue, and strengthen strategic and business-to-business alliances.
Prior to joining Boston Medical Center, Wilmot worked for the Executive Office of Health and Human Services (EOHHS), where he led strategy and business planning and performance management. EOHHS is the largest Commonwealth secretariat (nearly half of the State's budget or $15B), and its work touches the lives of all Massachusetts residents. As the Director of Strategic Planning and the Office of Performance Management, Wilmot championed and facilitated positive, lasting, and meaningful improvement of the state's health and human services delivery system, including the development of EOHHS' first multi-year strategic plan. Among other accomplishments, Wilmot led the state-wide effort to develop a comprehensive plan for strengthening children, youth, and family services for residents of Massachusetts. This was a major planning effort intended to re-engineer how the Commonwealth responds to the needs of families through better coordination of services across government agencies and health and social programs. Wilmot also co-led the implementation and management of Governor Patrick's youth violence prevention initiative, a $18M state-wide violence prevention initiative launched in 2012. The initiative focuses on the state's highest risk young men and provides personalized and coordinated educational, employment, and behavioral health supports as a vehicle to positively change the life trajectory of young men likely to perpetrate serious violence in their community.
Prior to joining EOHHS, Wilmot worked for Blue Cross Blue Shield of Massachusetts (BCBSMA). At BCBSMA, Wilmot provided consultative support to an array of key strategic initiatives. Wilmot held roles in various areas within the organization, including the company's Business Risk Management, Underwriting, Corporate Audit, Customer Financial Management and Billing Operations, Claims Operations, and Financial Services and Analytics departments.
Wilmot earned a BA in Psychology from Boston College, and holds an MBA from Northeastern University with a specialization in Investments.
Wilmot is a board member of the Massachusetts PACE Association. In addition, Wilmot served as a member of the Board of Directors for the Dimock Center – the Center is recognized nationally as a model for the delivery of comprehensive health and human services in an urban community. Wilmot also served as a board member for South Shore Day Care / Stars, a provider of early education and youth development programs for communities south of Boston. Wilmot also served as President of the Board of Directors for the Dorchester Branch YMCA. Wilmot also served as a member of the Boston College Alumni Association Board of Directors' Student Involvement Committee. For his civic leadership in the South Shore and Greater Boston communities, Wilmot received the Stars' 40 Under 40 award in 2010.
Matthew S. Baronas
Community Advisory Board
Representative from Brookline Housing Authority
Amy Schectman
Community Advisory Board
Representative from Jewish Community Housing for the Elderly
Francine Godfrey
Community Advisory Board
Representative from Jewish Community Housing for the Elderly
David P. Stevens
Community Advisory Board
Representative from Massachusetts Council on Aging
Candace Kuebel
Community Advisory Board
Representative of MassPace
Darcey Adams
Community Advisory Board
Representative of Rogerson Communities