Stay Updated on RALI!
Like us on Facebook to stay updated on all things involving RALI!
Conferences and Events
Past Events
2018 Boston Roybal Center Annual Meeting
June 7, 2018
Northeastern University
Keynote Address: Arthur Kramer, PhD, Senior Vice Provost for Research and Graduate Education at Northeastern University
Adventures in Creative Retirement: Health, Housing, and Community
September 9, 2017
Brandeis University Osher Lifelong Learning Institute (BOLLI)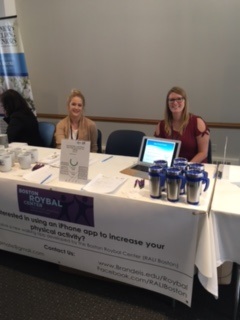 2017 Boston Roybal Center Annual Meeting
June 15, 2017
Boston College
Keynote Address: Nancy Morrow-Howell, MSW, PhD, Bettie Bofinger Brown Distinguished Professor of Social Policy and Director, Harvey A. Friedman Center for Aging, Washington University of St. Louis
2016 Boston Roybal Center Annual Meeting
May 24, 2016
Brandeis University
Keynote Address: Susan L. Hughes, Ph.D., University of Illinois at Chicago
Colloquium: Howard Litwin, Ph.D.
Professor and former dean, Paul Baerwald School of Social Work & Social Welfare,
Hebrew University of Jerusalem
"The Evolving Potential of SHARE: The Survey of Health, Ageing and Retirement in Europe"
October 1, 2015
Boston College
50th Anniversary Celebration of Medicare and Medicaid
July 30, 2015
Greater Boston YMCA
316 Huntington Avenue
Boston, MA 02115
Carmen Sceppa was on the healthcare leader panel!
2015 Boston Roybal Center Annual Meeting
May 19, 2015
Brandeis University
Keynote Speaker: Becca Levy, Ph.D., Yale University
Colloquium: Hazel Rose Markus, Ph.D.
Davis-Brack Professor in the Behavioral Sciences, Stanford University
"Inequality, Social Class and Self"
April 16, 2015
Brandeis University

Boston Roybal Center Investigator Meeting
December 18, 2014
6 to 8 p.m.
Northeastern University
Colloquium: Leonard Hayflick, Ph.D.
"The Discovery of the Finite Proliferative Capacity of Normal Human Cells"
October 30, 2014
Northeastern University
Colloquium: Charles Consel, Ph.D.
Professor, Computer Science, University of Bordeaux, Talence, France
"Verification of the Daily Activities of Older Adults: A Simple, Non-Intrusive, Low-Cost Approach"
October 27, 2014
Northeastern University