Skyline, Brandeis University's new, state-of-the-art residence hall, opened in August 2018.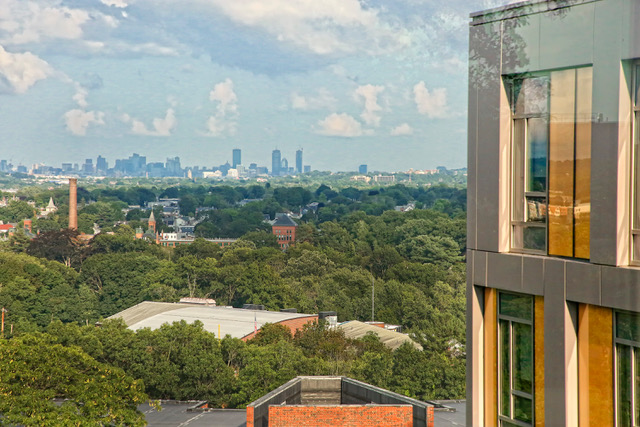 Skyline gets its name from the panorama of Boston and surrounding communities visible from many of the building's windows. The new building encompasses an impressive array of features meant to accommodate student housing, academic work and social interaction across four fully-accessible floors.
Designed by renowned Boston architects William Rawn Associates, Skyline's array of power sources prioritizes energy efficiency and sustainability. The building's heating and cooling run on a system of 40 geothermal wells. Brandeis also installed solar panels on Skyline's roof, which will account for a portion of the building's power and help with peak campus electricity demand management.