News and Events
Recent News
Fall in Love with Soc, SJSP, & PAX
February 12, 2020
Upcoming! Come meet the Undergraduate Department Representatives for three amazing programs. We're here to answer questions about academic planning, careers, and more! Meet faculty, staff, and graduate students and enjoy a DIY Waffle Bar!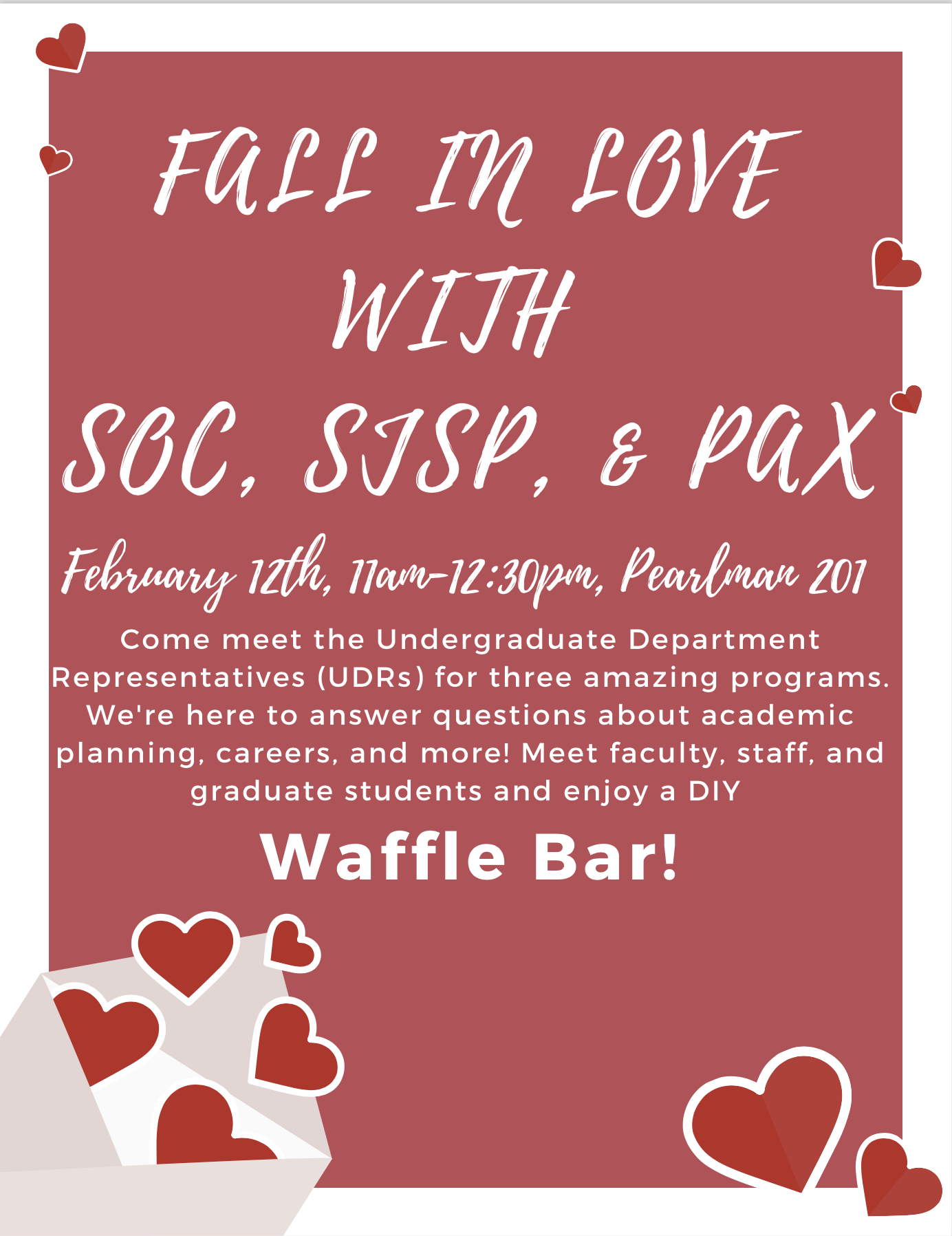 Brandeis Latinx Student Organization Immigration Teach-In 
September 26, 2019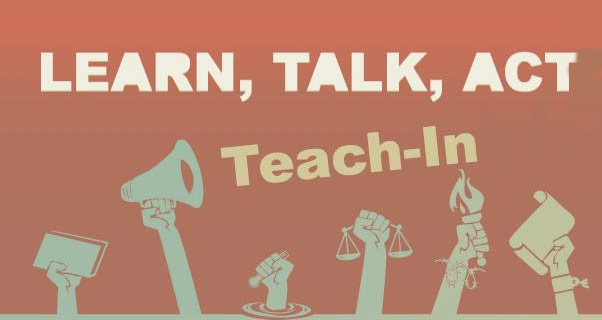 Join The Right to Immigration Institute, 
Professor Elizabeth Ferry, and 
Amelia Gonzalez Pinal to learn about topics: 
How Immigration Works, 
US & Latin America Relations, 
Migration Trends, & 
Experiences at the Tijuana Border.
September 26th, 
ICC Swig Lounge, 
5:00 PM - 7:00 PM 
Fall Fest with Soc, SJSP, and PAX
September 18, 2019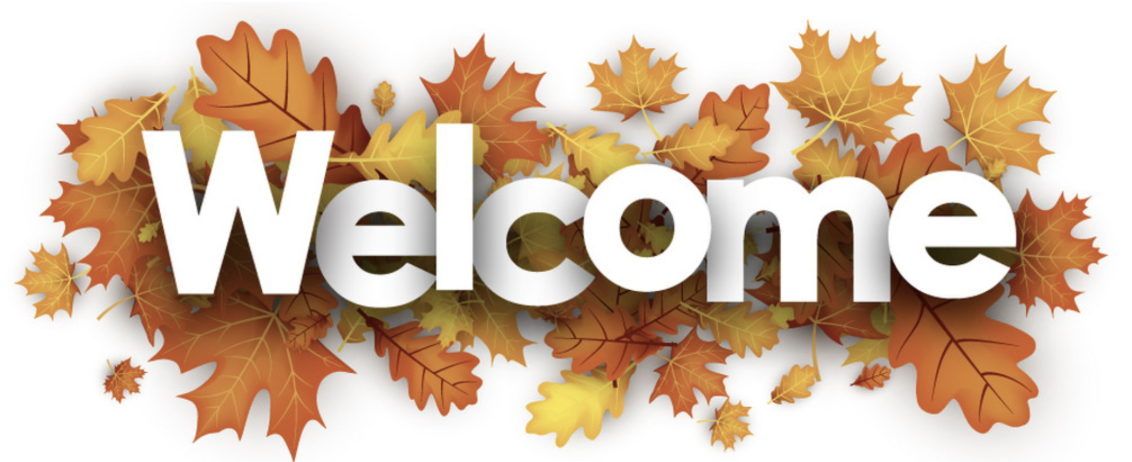 Soc, SJSP, and PAX hosted our semi-annual Meet the Majors/Minors event. Students, faculty, and staff gathered to enjoyed apple cider donuts and apple cider, while enjoying trivia and each other.
Annual Present and Defend
May 1, 2019
Students in the ENACT course, Advocacy for Policy Change, taught by SJSP Chair, Melissa Stimell, learned how to work with community organizations, state legislators and legislative staff members to advance policy. Bringing everything together, on May 1st, students gave brief oral presentations of their legislative advocacy projects and responded to questions from audience members. Students worked on legislation pertains to topics of immigration, healthcare accessibility, environmental action, juvenile justice, and workplace relations.
'deisIMPACT: "From Protest to Politics" with Cori Bush
February 5, 2019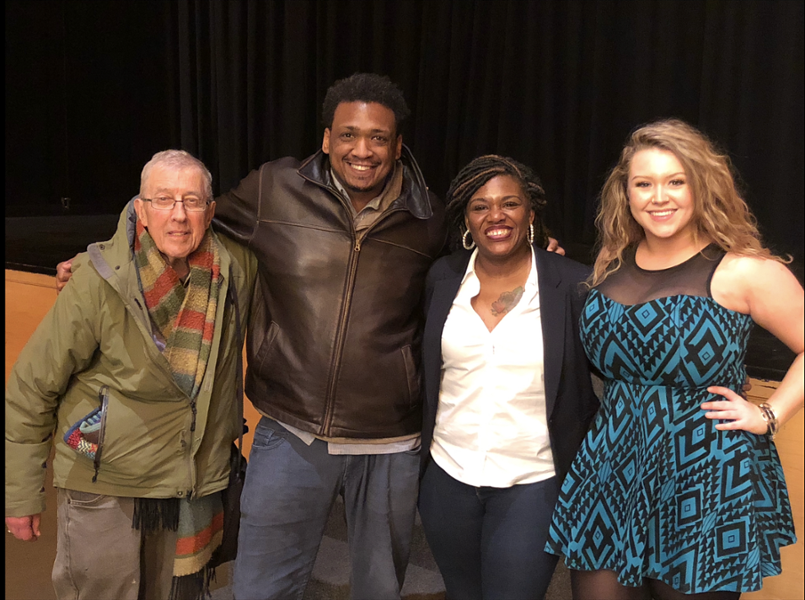 PAX UDR, Zosia Busé, in collaboration with Professor Gordie Fellman, brought Cori Bush from the Truth Telling Project to speak during 'deisIMPACT Festival of Social Justice. Pastor Cori spoke of about her journey in the struggle to end police violence and resourcedeprivation in St.Louis/Ferguson area. The movement in Ferguson, not only changed St.Louis, but it became the lens through which most people came to see Black struggle in the current era.  Pastor Cori came to the protest to support the physical and mental well being of activist and never left, seeing that the men in power were did not have concern for people's interest. Pastor Cori also saw a few Black women speaking out and even less being listened to. For her, the protests were and remain important but the work evolved into more venues to make change.
This event was co-sponsored by the Karpf-Hahn Grant and the Student Union.
UDR Voter Registration Drive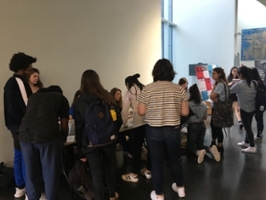 The SOC, SJSP, and PAX UDRs organized a voter registration and absentee ballot drive in the SCC Atrium. With the incredible turnout, they hosted two more drives throughout the month. With the help of some great volunteers, they were able to register over 100 people to vote or get absentee ballots. Read an article by the Justice to learn more about the event!
The Right to Immigration Institute featured in the Boston Globe
May 3, 2018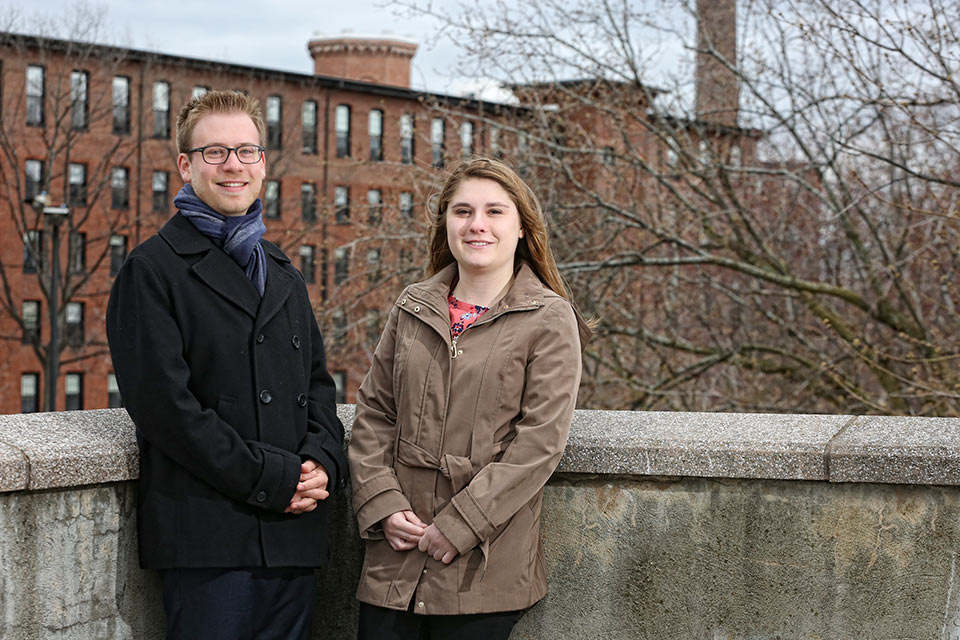 Jonathan Goldman '19  and Victoria St. Jean '19, founders of The Right to Immigration Institute (TRII), were featured in the Boston Globe. TRII provides pro bono legal services, immigration overview classes, and workshops about immigration-related issues. By training undergraduate law students to become accredited by the Department of Justice, the organization aims to ensure that no one must face the immigration process alone. Jonathan and Victoria 
were Meehan Social Justice-In-Action Grant 2017 awardees.
Read the full Globe article
.
Cap and Gown Donation Project
March 29, 2018

The Sociology Department wants your gently used cap & gowns, to be recycled & reused by students of the Class of '19 (and beyond).
After commencement, please bring your regalia to Pearlman 206 (second floor of the building across from the Library) and put your cap & gown in the designated box outside of the office.
If you're looking for a cap & gown, contact Cheryl Hansen or stop by Pearlman 206.
Past Events
Filmmaker Mickey Lemle '69 - The Last Dalai Lama
September 17, 2017
A portrait of the 14th Dalai Lama, featuring interviews with his family and the people he has inspired since his exile from Tibet in 1959.
International justice: Brandeis students do legal work abroad in The Hague
July 28, 2017
Check out the BrandeisNOW article featuring Melissa Stimell (SJSP Chair) and Richard Gaskins (SJSP Steering Committee) and their students studying at The Hague.
Panelists provide insight into the future of healthcare
May 2, 2017
From
The Justice
White Ribbon Day
March 1, 2017
Designed especially with men in mind, this was created by Canadian men in 1991 on the anniversary of a massacre of women in Montreal. They began the White Ribbon Campaign to urge men to speak out and take a Pledge to help end violence against women.
SJSP Statement of Solidarity with #FordHall2015
November 23, 2015
The Program in Social Justice and Social Policy (SJSP) stands in solidarity with the students who peacefully occupy the office of the University President. The mission of SJSP is to develop effective social policies and encourage students to advocate for change. SJSP seeks to teach students to
"Rigorously engage with core questions of liberty, equality, and justice
Interrogate the historical, structural, and cultural contexts that shape the dynamics of discrimination and inequality in a range of institutions
Clearly communicate theories, analyses, and policy solutions, both orally and in writing
Apply generalized principles to a range of real-world issues and settings
Deploy analytic frameworks and tools to develop effective policy approaches to specific social problems
Adeptly consider and respond to objections to proposed policy solutions
Collaborate with ...communities to develop policy strategies that address pressing issues" University Bulletin.
How can we demand these educational commitments for our students and not of ourselves? Our students are now taking the lead. These are the leaders of the next generation. It is our responsibility as faculty to support the peaceful demonstration and encourage the dialogue by which they seek change.
Activism from Vietnam to Palestine with Noam Chomsky
April 23, 2015