Undergraduate Departmental Representatives
The Undergraduate departmental representatives serve as a resource and representative for fellow majors and minors and potential majors and minors, and brings student concerns and/or ideas to the program faculty. They also provide feedback to the program chair, undergraduate advising head, and faculty regarding scheduling problems, course offerings, etc. and help organize events for majors, minors and other interested students.
2020-21 UDRs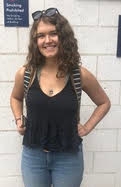 Natalie Fenwick
Undergraduate Departmental Representative
Natalie Fenwick '21 is a senior from Salt Lake City, Utah, majoring in Sociology and minoring in SJSP and Education Studies. She is also a coordinator for Waltham Group Brandeis Big Siblings, a TA at Lemberg Children's Center and she teaches Kindergarten at a religious school in Wellesley. She spent this past summer doing Onward Israel, an amazing internship program in Israel for college students. Natalie was interning at an African Refugee Center in Tel Aviv and helped refugees with any educational needs they had, she learned a lot about what it's like to work in the nonprofit world. She will also be studying abroad in Prague next semester on the Jewish studies track.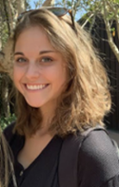 Kait Polgar
Undergraduate Departmental Representative
Kait Polgar '21 is a senior from Austin, Texas, majoring in Health: Science, Society, and Policy and minoring in Social Justice and Social Policy. She works in the Office of Student Financial Services and is a member of Voices of Soul, an a cappella group on campus. She studied abroad last semester in South Africa, where she was part of a community health and social policy program. She interned at the King Dinuzulu District Hospital in Durban within the Pediatric Outpatient Department, where she learned about the ways that social structures impact children's health. She hopes to work in preventative health and community outreach in the future. Please feel free to email her if you have any questions!