Meet the Staff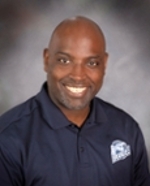 Jamele Adams
Dean of Students
Jamele has the responsibility for the quality of undergraduate and graduate student life outside the classroom, and he is the senior advocate for students and the programs and services provided to them. He oversees the division of Student Life & Success, which includes; Community Service, Student Activities, and Student Rights and Community Standards.
Jamele also has institutional responsibility for student judicial procedures and advises the university regarding immediate actions necessary to assure the well being of students.
Jamele holds a bachelor's degree from Pennsylvania State University and a master's degree from Bowling Green State University. He is also a celebrated poet.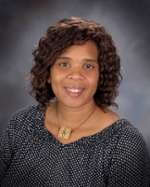 Monique Pillow Gnanaratnam
Associate Dean 
Monique is an Associate Dean and oversees the Department of Student Rights and Community Standards.  

Monique holds a bachelor's degree from Wilmington College and a master's degree from the Bowling Green State University, both in Ohio. She previously worked at Northeastern University in Boston, MA, Bellarmine University in Louisville, KY, and the University of Dayton in Ohio.
Stephanie Grimes
Assistant Dean 
Stephanie Grimes is an Assistant Dean and oversees the Department of Student Activities, and Community Service. As a member of the Dean of Students Office, she serves as a liaison between the University and the students in moments of crisis or challenge. 
In July of 2004, Stephanie Grimes was appointed as the Director of Student Activities, but she was no stranger to Brandeis. Before becoming the director, she held positions including Associate Director of Student Activities, Activities Adviser and Quad Director. Her complete Brandeis experience includes 15 years of service. Before joining Brandeis, she worked as the Assistant Director of Student Involvement at Chowan College in Murfreesboro, N.C. She holds a master's degree in College Student Development and Counseling from Northeastern University and a bachelor's degree in Business Management from Bryant College (now Bryant University). She manages the day-to-day operations of the department, including but not limited to staff supervision, budget management, marketing and promotion and vision for the department. She directly advises the Fall Fest (Family Weekend) program alongside the associate director and Senior Week. When not in her home in the Shapiro Campus Center, she is home with her husband and her son.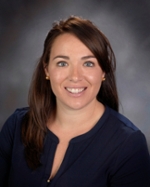 Kerri Lebel
Executive Administrator
Kerri provides administrative support for the functions of the office. She oversees responses to student and parent inquiries to support a positive image of Brandeis University. Kerri manages and coordinates the activities of the Office in order to promote efforts to engage students in programs that in turn enhance their own lives, and the larger Brandeis community.