Major Hans Hofmann exhibition at The Rose Art Museum
'Hans Hofmann: Circa 1950' includes more than 35 works, including some never seen before in a U.S. museum

Winter 2009:
Jan. 15 – April 5
Opening reception Jan. 14, 6-8pm
"Hans Hofmann: Circa 1950"
"Saints and Sinners"
"Master of Reality"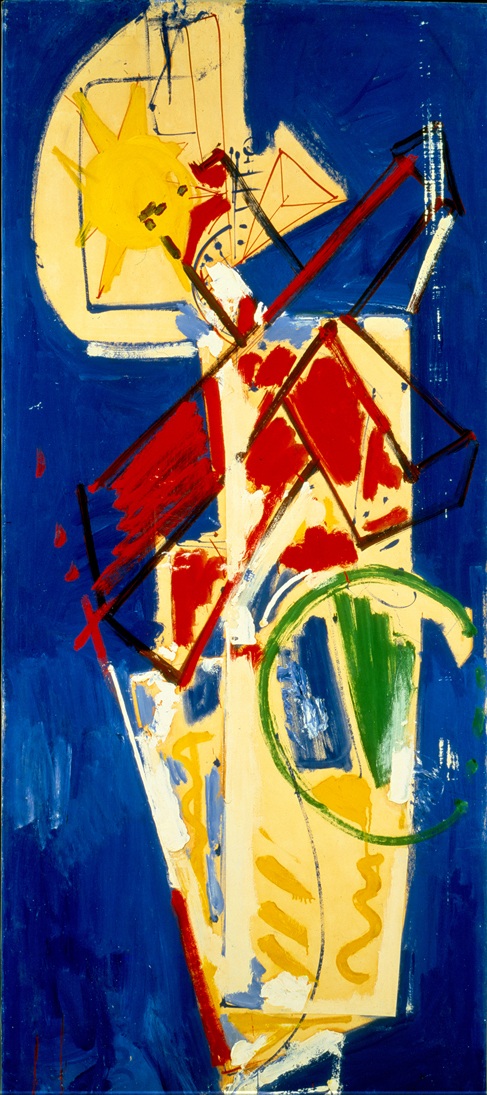 WALTHAM, Mass. – Several works by legendary American abstract expressionist painter Hans Hofmann (1880-1966), never shown in a U.S. museum before, will debut this winter at The Rose Art Museum at Brandeis University.

An extraordinary body of work created by Hans Hofmann for the architect Josep Sert's 1950 city plan called the Chimbote Project is the genesis for this exhibition.  The nine painting studies Hofmann produced for a series of murals in this Peruvian city form a concise and inspired example of the depth of Hofmann's strengths as an abstract painter and modernist visionary. "Hans Hofmann: Circa 1950" is curated by Michael Rush, the Henry and Lois Foster Director of the Rose, and New York-based guest curator Catherine Morris.

According to Rush, in the Chimbote paintings vibrant colors mix with a variety of forms (circular, angular and cruciform) and are so full of energy that the canvasses "virtually vibrate with a palpable physicality."

The year 1950 was an important one for Hofmann.  Not only does this period mark Hofmann's full maturity as a painter, as he produced more than 50 paintings in 1950, but it also delineates one of his most productive periods as a writer.  In the post war years, the artist wrote a significant amount, revealing the formal and conceptual intricacies of his intellectual concerns and his creative processes.  Writings identified by the first line of the "typescripts," as they are called include revelatory pieces such as "When I start to paint…," dated April 1, 1950 and "In this moment…," dated Nov. 25, 1950.

Hofmann also delivered an important talk at the Provincetown Art Association and Museum that year.  Entitled Post-Abstract Painting, 1950 France and America, Hofmann's lecture was presented in conjunction with an exhibition of the same name that Rush says was characterized as the "most radical artist organized show of contemporary art in America since the 1913 Armory Show."
Artists in the exhibition included Hofmann, Jackson Pollock, Mark Rothko, Ad Reinhardt, William Baziotes, Richard Pousette-Dart, and Theodoros Stamos, among others.  A reciprocal show, Réalités Nouvelles, took place simultaneously in Paris at the Palais des Beaux-Arts de la Ville de Paris.

According to the curators, Hofmann, while clearly recognized as an important painter, has often been heralded more for his influence as a teacher than as an artist.  It is the intention of "Hans Hofmann: Circa 1950" to situate Hofmann where he belongs: firmly at the center of the historically significant generation of abstract American artists.  While recognizing his broad influence as a teacher, Rush said, "it is our wish to place the work itself center stage, allowing it to be valued, indeed savored, as the product of an under recognized genius."

The exhibition will consist of the full suite of Chimbote paintings in the context of two dozen other important works from 1950, including "Push Pull," "Spiral Nebulous," "Magenta and Blue," "Image in Green," "Image in Blue," "Image in Red," and several works on paper. Lenders include the Whitney Museum of American Art, the Kemper Museum and numerous private collectors.

Accompanying the exhibition is a full color catalogue with essays by Rush, Morris, and invited scholar, Irving Sandler.

 "Saints and Sinners"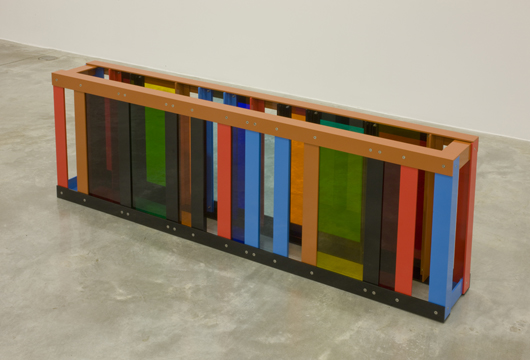 Also on view at The Rose this winter is "Saints and Sinners" curated by Laura Hoptman, Kraus Family Senior Curator at the New Museum in New York, in the Sandra and Gerald Fineberg gallery as well as the lower gallery of the Rose building.

"Saints and Sinners" takes advantage of the rich diversity of the Rose collection, as well as the distinctive architecture of its upper and lower atrium galleries to present a light-hearted look at a fundamental division in modern and contemporary art between the spiritual and the material, the eternal and the everyday, and abstraction and the natural world. Modernity created a challenge for contemporary artists to rethink not only what new art would look like, but what it would do and whom it would reach. From the beginning of the 20th century until the beginning of the 21st, two distinct approaches can be gleaned; the first attempts to integrate art into the world that surrounds it by depicting or incorporating everything in that world from the quotidian details of a daily meal, to the epic drama of passion or death. The subject of artists as diverse as Pablo Picasso, Claes Oldenburg and Dan Schutz is what has been derisively described as the "meat world" of creatures and their pre-occupations; food, sex, love, violent accident. As "sinners," the artists make work that is visceral, familiar, and self-reflexive - both of the environment from which it springs, and about it. These works communicate directly, and in an image-language known to all.

Those who choose an opposite course, to create new forms in counter-distinction to those found in nature or culture, are no less intent upon communication, but their means are inchoate. The "saints" in this exhibition are absolutist abstractionists like Wassily Kandinsky, Marc Grotjahn and Julie Mehretu, utopians like Ad Reinhardt, Liam Gillick and Carol Bove, and mystics like Alfred Jensen and Jim Lambie. Their realm is in the "luft;" the immaterial where color equals sound and thought equals color, and religion can be explained by a beautiful diagram or embodied by a perfect machine. If culture is with the sinners, science is the realm of the saints, the mad inventors and futurologists who send their signals through forms that had not yet been discovered until the moment that they were created.

This exhibition includes work in all mediums from the Rose's permanent collection, supplemented by a few key loans of contemporary art from private collections.

"Master of Reality"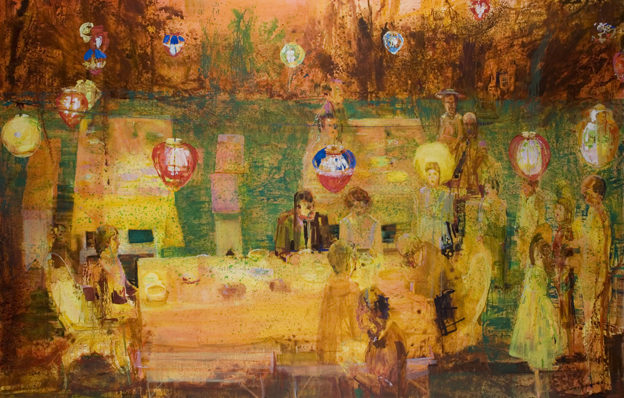 "Master of Reality," in the Mildred and Herbert Lee Gallery, is curated by Joe Wardwell, an artist and Brandeis assistant professor of painting.

The exhibition showcases the absorbing work of five New York-based artists who inventively twist and transform the lens of the global society that we all exist in - the lens through which histories become increasingly blurred.  In the work of these artists, cultural influences, cultural identities, and traditions of representation weave or clash together to create a new type of "reality" for each artist. The work also represents vibrant new forms of painting which reinforce the notion of how very alive painting is among a new generation of artists. Artists included in the exhibit are Kanishka Raja, Angela Dufresne, Chie Fueki, Francesca DiMatttio, and Matthew Day Jackson.

About the Rose Art Museum at Brandeis

Located on the campus of Brandeis University in Waltham, Mass., The Rose Art Museum was founded in 1961. Over the past 40 years The Rose has earned a considerable reputation for its collections and exhibitions. The collection contains significant holdings in post-War American art including iconic works by Jasper Johns, Robert Rauschenberg, Willem DeKooning, Roy Lichtenstein, Andy Warhol and numerous others.

The Brandeis art collection of approximately 6,000 objects is considered one of the most significant and comprehensive collections of modern and contemporary art in New England. During the past four decades, The Rose has organized landmark exhibitions including Bruce Conner's and Louise Nevelson's first one-person exhibitions (1965 and 1967 respectively), Frank Stella's Protractor Series (1969), the first US museum video art exhibition "Vision and Television" (1970), Helen Frankenthaler's work from the 1950s (1981), Kiki Smith' and Ellen Gallagher's first one-person museum exhibitions (1981 and 1993), and the award-winning "More than Minimal" (1996), Roxy Paine (2002), Barry McGee (2003), "DreamingNow" (2004), and "Balance and Power: Performance and Surveillance in Video Art" (2006).
Images:
Hans Hofmann, Untitled (Chimbote Mural), 1950
Oil on paper on board
84 x 36 inches
Courtesy of the Renate, Hans and Maria Hofmann Trust
Liam Gillick
Short Production Cycle, 2005-06
Powder coated aluminum, transparent Plexiglass
20 x 59 x 8 inches
Courtesy of the Artist and Casey Kaplan, Collection of Deborah Ronnen, New York

Angela Dufresne
Cat on a hot tin roof delusional dinner party for big daddy, 2007 
oil on canvas
7 by 11 feet
Courtesy of the artist and Monya Rowe Gallery, New York
Return to the BrandeisNOW homepage