Three Brandeis faculty members elected to the American Academy of Arts and Sciences
James Haber, Gish Jen and Jonathan Sarna join distinguished list of members that includes Nobel laureates and Academy, Grammy and Tony award winners
WALTHAM, Mass. – Three Brandeis faculty members were among the 212 new Fellows and 19 Foreign Honorary Members elected to the American Academy of Arts & Sciences (AAAS) this week. The 2009 inductees, who represent leaders in the sciences, the humanities and the arts, business, public affairs, and the nonprofit sector, join one of the nation's most prestigious honorary societies and a center for independent policy research.

The newly elected Brandeis members include Jonathan Sarna of Near Eastern and Judaic Studies, Biology's James Haber, and Gish Jen, co-director of Creative Writing.

"I am thrilled and honored—and I am hoping, too, that I will be able to make a contribution to their many important and timely projects," said Jen, who is the author of numerous works of fiction, including the novels "Mona in the Promised Land," "Typical American" and "The Love Wife," as well as the short story collection "Who's Irish." Her story "Birthmates' was published in the anthology "Best American Short Stories of the Century," and she is the recipient of myriad fellowships including both a Guggenheim and a National Endowment for the Arts fellowship.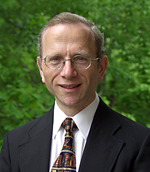 Sarna, the Joseph H. & Belle R. Braun Professor of American Jewish History, said he was "surprised and deeply honored" by his election to AAAS. "I am gratified to join our president and some of Brandeis' most distinguished faculty on the academy's roster of fellows," Sarna continued. "Of course, as an American Jewish historian, it is a special thrill to join a society whose members included George Washington, John Adams, and Thomas Jefferson." Sarna, who also serves as director of the Hornstein Jewish Professional Leadership Program, has previously been recognized as one of America's fifty most influential American Jews by the Forward newspaper.

James Haber was honored for his work in biology. As the director of the Rosenstiel Basic Medical Sciences Research Center, his primary research interests focus on how potentially lethal breaks in the DNA double helix are repaired and what effects they have on the cell. "It is a great honor and a thrill to be elected along with a wonderful group of other scientists and so many extraordinary creative people," Haber said of his election to AAAS.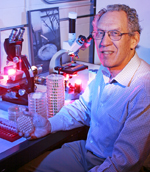 The scholars, scientists, jurists, writers, artists, civic, corporate and philanthropic leaders who join Haber, Sarna and Jen as new members come from 28 states and 11 countries and range in age from 33 to 83. They represent universities, museums, national laboratories, private research institutes, businesses, and foundations. This year's group also includes Nobel laureates and recipients of the Pulitzer and Pritzker prizes, MacArthur Fellowships, Academy, Grammy, and Tony awards, and the National Medal of Arts.

Other newly elected members include actors Dustin Hoffman and Judith Dench, U.S. Secretary of Defense Robert Gates, 1993 Nobel Peace Prize laureate Nelson Mandela, U2 lead singer and advocate for humanitarian causes Bono, and scientist Mario Capecchi, who was the co-winner of the 2007 Nobel Prize in Medicine or Physiology.

The Academy, established in 1780 by founders of the nation, undertakes studies of complex and emerging problems. Current projects focus on science, technology and global security; social policy and American institutions; the humanities and culture; and education. The Academy's membership of scholars and practitioners from many disciplines and professions gives it a unique capacity to conduct a wide range of interdisciplinary, long-term policy research.

The new class will be inducted at a ceremony on October 10, at the Academy's headquarters in Cambridge, Mass.

Click here to download a pdf containing a complete list of the American Academy of Arts & Sciences' newly elected members.


Return to the BrandeisNOW homepage