Lincoln and the Jews: A story of mutual respect
Professor Jonathan Sarna chronicles President Lincoln's positive friendships and interactions with Jews
A century and a half after the assassination of Abraham Lincoln, one of the most revered — and researched — American presidents, historians continue to unearth new information about him.
"Lincoln and the Jews: A History," a new book released to mark the 150th anniversary of his assassination on April 14, 1865, sheds light on the 16th president's relationship with the Jewish people.
Jonathan D. Sarna, '75, MA'75, the Joseph H. & Belle R. Braun Professor of American Jewish History at Brandeis, co-authored the book with Benjamin Shapell, a well-known collector of Lincoln-era artifacts who had acquired letters and primary-source documents illuminating the president's interactions with Jews.
"Lincoln always included, rather than excluded, Jews," says Sarna. "Most of this story was not known, which is why we wanted to produce this book on the 150th anniversary of the assassination. The evidence presented here will surprise people, both historians and Jews."
As a private citizen and politician, Lincoln interacted and supported Jews at a time when society considered them outsiders, Sarna says. For example, fellow lawyer Abraham Jonas became one of Lincoln's closest friends, and helped shepherd Lincoln's political emergence. When Lincoln won the White House, podiatrist Issachar Zacharie became a helpful confidant, eventually rallying Jews to vote for him in his 1864 presidential bid.

Lincoln's political and legislative actions "made Jews insiders in America," Sarna says.
Zacharie's efforts to build Jewish support represented one of the first times in history that a politician identified Jews as a key voting bloc. Lincoln appointed Jews to high positions in the military, including quartermaster and brigadier general. One of his most significant decisions opened the military chaplaincy to Jews, paving the way for other minority faiths to gain recognition in the Christian-dominated Army.
"With Lincoln, it's clear that being Jewish was not an impediment," says Sarna. "In many parts of the world, what he did for Jews would be unthinkable. In Lincoln's presidency, Jews were no longer second-class citizens. He went far to ensure that Jews would be equals in America."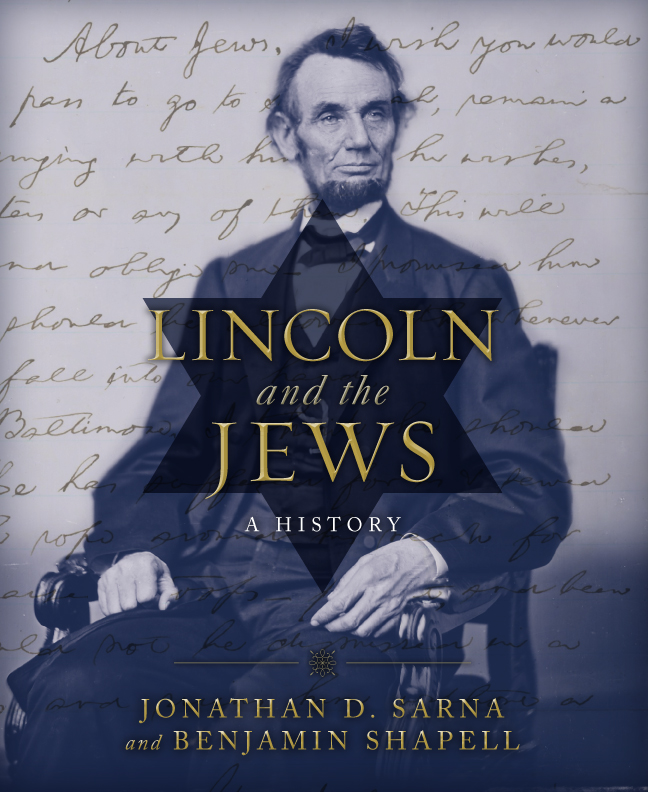 And Lincoln's assassination affected Jews as much as any other group, Sarna asserts. While Lincoln's contributions to Jewish social inclusion were less publicized and overt than similar efforts on behalf of slaves and African-Americans, Sarna says they were in many ways just as significant.
"The assassination was on Passover," says Sarna. "Most people learn that it was on Good Friday, which is correct, but it was also the intermediate Sabbath of Passover. Because he died on Saturday morning, the first eulogies delivered in his memory were in synagogues. Indeed, the Jewish community played an active part in memorializing Lincoln."
The Brandeis University Alumni Association and Shapell Manuscript Foundation are co-sponsoring an on-campus event on Tuesday, April 28, to celebrate the book's publication. The painting "Abraham Lincoln and Diogenes," created by Solomon Nunes Carvalho in 1865 and the only known painting of Lincoln by a contemporary Jew, will be on display at the event. The painting is part of the Rose Art Museum's collection, and this will be the first time in many years it will be shown publicly. For more information about the event and to RSVP, click here.
Return to the BrandeisNOW homepage