Study Abroad
Please see Study Abroad for affiliated study abroad programs.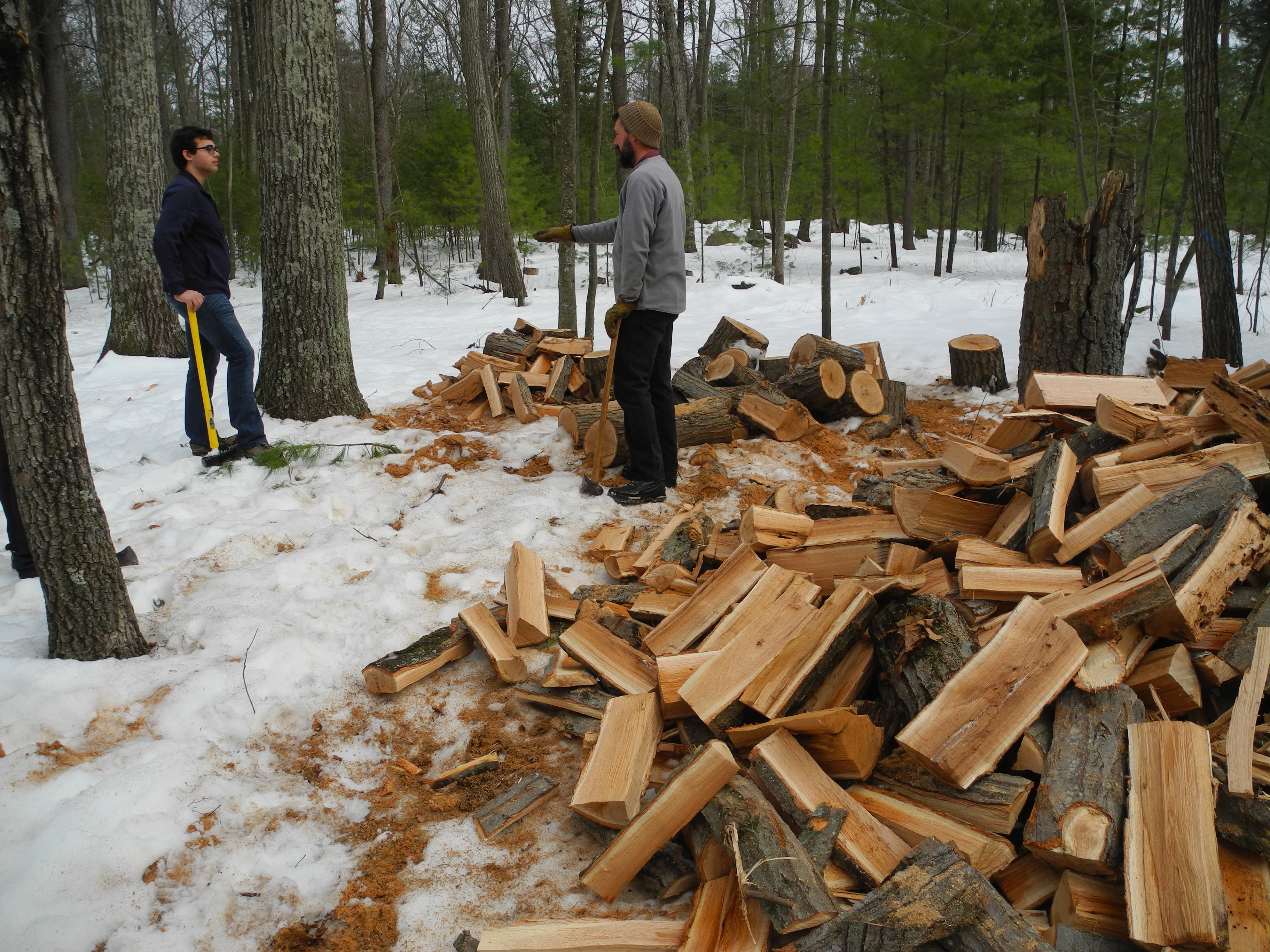 Partners
The Brandeis Environmental Studies Program offers many courses, internships and other opportunities for working with partner organizations both on campus and in the greater Waltham and Boston community.
On-Campus
Campus Sustainability Initiative
A campus initiative that connects academics, student-led clubs, and campus infrastructure to complete sustainability projects campus-wide.
Students for Environmental Action (SEA)
A student club that focuses on environmental initiatives.
Brandeis Environmental Sustainability Team (BEST)
A team of faculty, staff and students committed to greening every aspect of the university.
Dining Services
Aramark dining services has partnered for a number of years with the greening class to bring more sustainable and healthier food options to campus, and collaborated on the students' farmers market.
Natural Living Club and Patchwork Garden
A club that promotes natural living in everyday life and educates members of the Brandeis Community about the personal changes they can make to connect themselves more to the Earth. Natural living includes, but is not limited to: reconnecting to our food by engaging with local farmers, educating students about where their food is coming from and how it is grown, "made-from-scratch" cooking techniques, gardening, and taking nature walks. The Patchwork Garden is located between first-year residence halls and the three chapels. It includes three raised beds with removable cold frames for growing salad greens, garlic and herbs, as well as a berry thicket.
Suburban Ecology Project (SEP)
A Brandeis project involving academics, research and community outreach on issues of suburban forestry and ecosystem health.
Off-Campus
Stonehurst
Stonehurst, the country place of social reformer Robert Treat Paine and his family, is a masterpiece of integrated design crowning the career-long collaboration of two visionaries, architect Henry Hobson Richardson and landscape architect Frederick Law Olmsted, whose work continues to inspire culturally and environmentally sensitive design.
Healthy Waltham
Healthy Waltham is a civic group committed to improving the quality of life for people who live, work, and learn in Waltham. Based on the Healthy Communities movement spreading across Massachusetts, Healthy Waltham embraces the principles of community involvement, shared community values, a vision for the future, and community based solutions.
Waltham Land Trust
The Waltham Land Trust's mission is to create a legacy of land conservation in Waltham by promoting, protecting, restoring, and acquiring open space.  It works to increase public appreciation of natural resources, preservation and restoration of native habitat, and increased biodiversity to foster a healthier environment.
WATCH
WATCH works toward a more just community in the Waltham area by developing and promoting affordable housing, providing adult education and leadership development, and empowering underrepresented residents through civic engagement.
Waltham YMCA
The YMCA is committed to strengthening greater Waltham community through youth development, healthy living and social responsibility.
Waltham Family School
"The Waltham Family School" is an Even Start Family Literacy Program in Waltham. The purpose of the Even Start Literacy Program is to improve educational opportunities for children by integrating early childhood, adult education and parenting activities in a comprehensive family literacy program.
Waltham Fields Community Farm
Waltham Fields Community Farm (WFCF) promotes local agriculture and food access through our farming operations and educational programs, using practices that are socially, ecologically, and economically sustainable. We encourage healthy relationships between people, their food supply, and the land from which it grows.
ACE (Alternatives for Community and Environment)
ACE builds the power of communities of color and low income communities in Massachusetts to eradicate environmental racism and classism, create healthy, sustainable communities, and achieve environmental justice.
BPHC (Boston Public Health Commission)
The Boston Public Health Commission is an independent public agency providing a wide range of health services and programs. Public service and access to quality health care are the cornerstones of our mission - to protect, preserve, and promote the health and well-being of all Boston residents, particularly those who are most vulnerable.
Viet Aid (The Vietnamese American Initiative for Development)
Viet-Aid's mission is to build a strong Vietnamese community and a vibrant Fields Corner through the following measures: promoting civic engagement and community building; developing affordable housing and commercial space; providing small business technical assistance and micro-enterprise development; and offering high quality child care services.
Please see the Community-Engaged Learning Web site for the rest of the list of community partners.