Faculty
Program Chair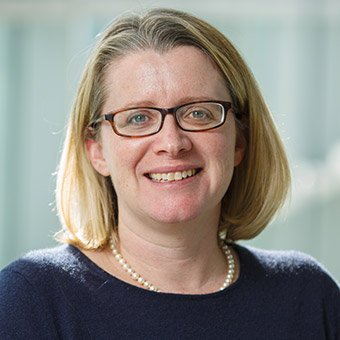 Colleen Hitchcock
Associate Professor of Biology and Environmental Studies
Chair, Environmental Studies Program
Office Hours: Spring 2023: Tuesday 1:15 - 2:30pm and by appointment on Fridays 11:30am - 1pm
To schedule office hours, please click this link, or email Professor Hitchcock.
Colleen Hitchcock's academic interests are focused on the role of citizen science in ecological inquiry and conservation biology, specifically relating to studies of biodiversity, conservation, phenology and climate change. She is a lead organizer for the City Nature Challenge in eastern Massachusetts and is also interested in both the application of community/citizen science research as a model for learning by students.
Expertise: Community and citizen science, ecology, evolution and urban biodiversity and conservation.
Emeritus Faculty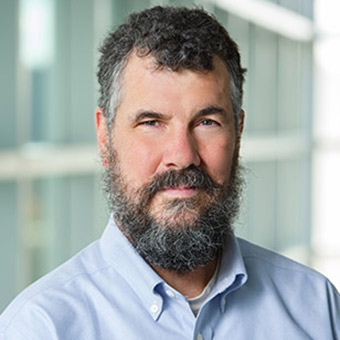 Brian M. Donahue
Professor Emerita of Environmental Studies and American Studies (on the Jack Meyerhoff Fund)
Brian Donahue taught courses on environmental issues, environmental history, sustainable farming and forestry, and early American culture. His primary research interests include the history and the prospects of human engagement with the land, especially in New England.
Expertise: American environmental studies, New England farm and forest history, sustainable agriculture, sustainable forestry, land conservation.
Laura came to Brandeis in the late 1990s after a 20 year career as an environmental lawyer addressing the full range of issues from clean air and water protection to toxic exposure and serving as General Counsel of the MA Department of Environmental Protection. She helped establish the Environmental Studies program and created the Environmental Internship Program. Her environmental law, sustainability and social justice courses and field programs involved students in hands-on problem-solving and research addressing the needs of disenfranchised communities, including groundbreaking occupational health studies involving Vietnamese nail salon workers and hair products targeted to black women. Brandeis students can continue to be involved in several local programs Laura created with students, including the WATCH Housing Clinic.
Expertise: Environmental justice, environmental law and policy, environmental sustainability.
Affiliated Faculty Teaching Environmental Studies Courses
John W. Ballantine 
Senior Lecturer in the Brandeis International Business School
Leigh Bloch
Lecturer in the American Studies Program
Elizabeth Bradfield
Associate Professor of the Practice of English and Co-Director of the Creative Writing Program
Charles Golden
Professor of Anthropology
Caren Irr
Professor of English
Pete Kalb
Associate Professor of Contemporary Art on the Cynthia L. and Theodore S. Berenson Chair
Melissa Kosinski-Collins
Professor of Biology
Ravi Lakshmikanthan
Lecturer
Nidhiya Menon
Associate Professor of Economics
Kate Moran
Associate Professor of Philosophy
James Morris
Professor of Biology
Stan Rullman
Lecturer in Biology
Laurence Simon
Professor of International Development and Director of the Center for Global Development and Sustainability
Sara Shostak
Professor of Sociology and Health: Science, Society, and Policy
Melissa Stimell
Professor of the Practice in Legal Studies
Jerome Tharaud
Assistant Professor of English
Rachel Theodorou
Senior Lecturer in Education and Elementary Faculty Leader
Israel Ukawuba
Florence Levy Kay Fellow in Health and Climate Change