Undergraduate Departmental Representatives
Undergraduate departmental representatives are responsible for opening avenues of communication between undergraduates and program faculty.
They also provide academic and career information to majors, minors and prospective students; organize meetings and information sessions on topics related to the program; disseminate information on current department events and activities; and serve as ambassadors for the program at university-wide events such as admitted students day and the academic fair.
2023-24 UDRs
Sarah Eckstein Indik '24
Undergraduate Departmental Representative
Sarah is a senior majoring in environmental studies and studio art who enjoys exploring the intersections between the world around us and the ways in which we can express outselves. She strives to remain curious when encountering this world's uniqueness and aims to learn and share its wonder. On campus, she has a radio show with WBRS, spends time in Zen Zone, and is involved with BCJ. Loving to be in the garden, Sarah works as an environmental education intern at the Lemberg Children's Center. In her free time, you can find Sarah reading, taking long walks, crafting, biking and getting to know the other beings on this planet. If you have any questions about the major or what courses to take, feel free to reach out!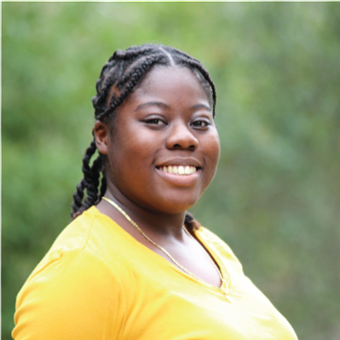 Ianna Gilbert '24
Undergraduate Departmental Representative
Originally from Jamaica, NY, Ianna (she/her) is a senior majoring in Computer Science and Environmental Studies. While studying abroad, she completed a directed research project in which she conducted health assessments on corals in the Bocas del Toro archipelago. This experience has prompted her to pursue a career in marine ecology/conservation! In terms of on campus involvement, some of her commitments include serving as one of the leaders for the JBS Christian organization, being a study abroad ambassador, Roosevelt fellow and a TA!
Ianna is eager to hear from you! Please reach out with any inquiries regarding the major, study abroad, graduate school or even items that may not be directly related.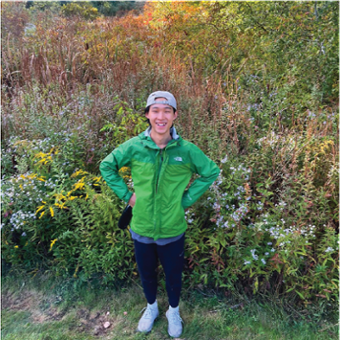 Leo Zhang '25
Undergraduate Departmental Representative
My name is Leo Zhang, a junior majoring in Environmental Studies. I am originally from Xinjiang, China, and I am interested in climate justice, activism, and climate psychology, including climate anxiety and climate grief.
On campus I am the co-founder and co-president of Students for Environmental Action (SEA). You can also find me meditating at Zen Zone, making art with Japanese Student Association and occasionally gardening at Lemberg Children's Center. Outside of campus I enjoy riding around Cambridge and looking at trees.
Feel free to reach out for advice about the major or getting involved with climate activism.
Past Undergraduate Departmental Representatives
Thank you to all of the past students who have served as UDRs to Brandeis Environmental Studies.
2022-2023 UDRs
Charlene Duong '23
Sahil Duvadie '23
Sarah Eckstein Indik '24
2021-2022 UDRs
Katerina Williams '22
Sahil Duvadie '23 
Hannah Volk '22
Charlene Duong '23 
2020-2021 UDRs
Aaron Pin '21
Lily Weaver '21
Chenxi Dai '21