Auditions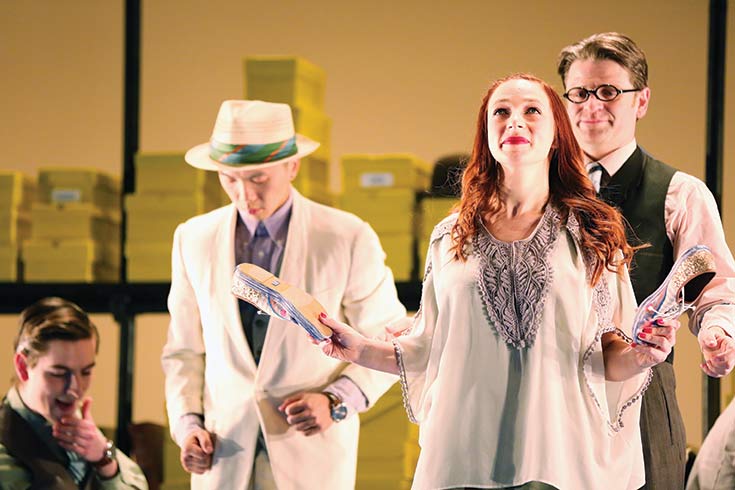 The Bacchae
By Euripides
New Translation by Professor Joel P. Christenson
Directed by Professor Dmitry Troyanovsky
Scenic Design by Professor Cameron Anderson
A collaboration with the Classics Department, this new translation from ancient Greek tells this story of Dionysus, who travels to Thebes to clear his mother's name. His arrival upends the ordered city-state of Thebes by introducing to Theban women the frenzied worship of a new god. With exciting original songs and vibrant choreography, this production takes a contemporary look at transgression, gender, religious ecstasy, political authority, and the psychology of mass violence.
October 25, 2018 6-9pm
Crawford Studio
 October 26, 2018 6-9pm
Merrick Theater
Callbacks: October 28, 2018 11:30am-3:30pm-be prepared to stay the entire time
Rehearsal Room
There are roles for singers and non-singers. Please prepare a 1 minute dramatic monologue and, if you are planning on singing, please prepare 32 bars (or one verse/chorus) of a rock/pop song. Please bring sheet music if you have it available, or if you play guitar or piano, feel free to accompany yourself if you are comfortable doing so.
Auditions will be 5 minute slots. If called back, come prepared to move.
Sign ups are in the Main Lobby.
Rehearsals begin (Tentatively) on February 4th.
There will be a preliminary workshop November 30-December 2
Rehearsals are typically Monday-Friday 6pm-11pm and Saturday 11am-4pm
Technical Rehearsals are April 3-10, 2019
Performances are April 11-14, 2019
We encourage actors of all ethnic backgrounds to audition.
Auditions for all department-sponsored productions are open to all students, regardless of racial, cultural, and individual identities. We value diversity in casting.
Conflicts Policy
Students cast in a production with the Department of Theater Arts are expected to attend all rehearsals unless they have an academic conflict.  Cast members are expected to arrive on time to all rehearsals and performances. At the beginning of the rehearsal process, all academic conflicts must be communicated to the Stage Manager.  Should other conflicts arise, the Stage Manager and the Director have the discretion to decide upon conflict approval on a case-by-case basis, based on the size of the actor's role, nature of the conflict, and timing in regards to the rehearsal schedule.  Tech Week conflicts other than academic are not permitted. 
While it may be that a weekly schedule is utilized, the Daily Call (your daily specific schedule) will be sent out each night with 24 hours' notice.
Any questions or concerns regarding the conflict decisions of the Stage Manager and Director should be brought to Dmitry Troyanovsky, Chair of the department (dtroyanov@brandeis.edu)