Auditions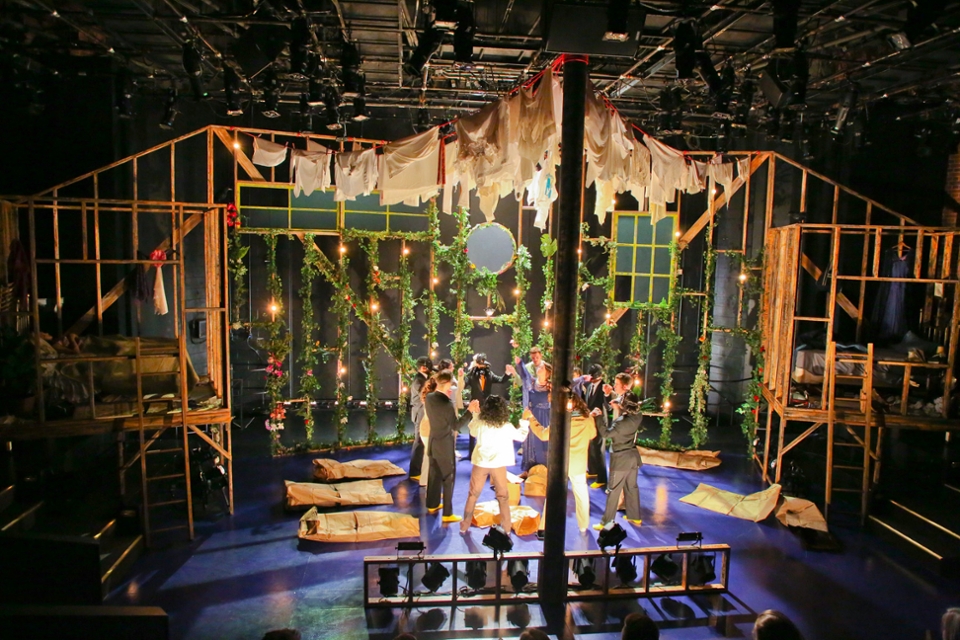 The Tempest Auditions!
 Directed by Christopher Edwards
Audition Date: Saturday, November 16th, 3:00pm-7:00pm
Callbacks: Sunday November 17th. 3:00-8:00pm

Show Dates: March 6th-8th and 13th-15th
Location: Rehearsal Room

 Robbed of his position, power and wealth, his enemies have left him in isolation. But this is no ordinary man, and this no ordinary island. Prospero is a magician, able to control the very elements and bend nature to his will. When a sail appears on the horizon, he reaches out across the ocean to the ship that carries the men who wronged him. Creating a vast magical storm he wrecks the ship and washes his enemies up on the shore. When they wake they find themselves lost on a fantastical island where nothing is as it seems.
Audition Requirements: Audition requirements will be forthcoming in a few days.

Please direct questions to Alicia Hyland, adhyland@brandeis.edu
https://docs.google.com/spreadsheets/d/1F6H1lNlQ3iECkNbFf3rjhE-vFzDPu3UU6ueVg3Qwdm4/edit?usp=sharing
Auditions for all department-sponsored productions are open to all students, regardless of racial, cultural, and individual identities. We value diversity in casting. No experience required.
Conflicts Policy
Students cast in a production with the Department of Theater Arts are expected to attend all rehearsals unless they have an academic conflict.  Cast members are expected to arrive on time to all rehearsals and performances. At the beginning of the rehearsal process, all academic conflicts must be communicated to the Stage Manager.  Should other conflicts arise, the Stage Manager and the Director have the discretion to decide upon conflict approval on a case-by-case basis, based on the size of the actor's role, nature of the conflict, and timing in regards to the rehearsal schedule.  Tech Week conflicts other than academic are not permitted.  
While it may be that a weekly schedule is utilized, the Daily Call (your daily specific schedule) will be sent out each night with 24 hours' notice. 
Any questions or concerns regarding the conflict decisions of the Stage Manager and Director should be brought to Dmitry Troyanovsky, Chair of the department (dtroyanov@brandeis.edu)