American Judaism Goes Online
By Jonathan D. Sarna '75, GSAS MA'75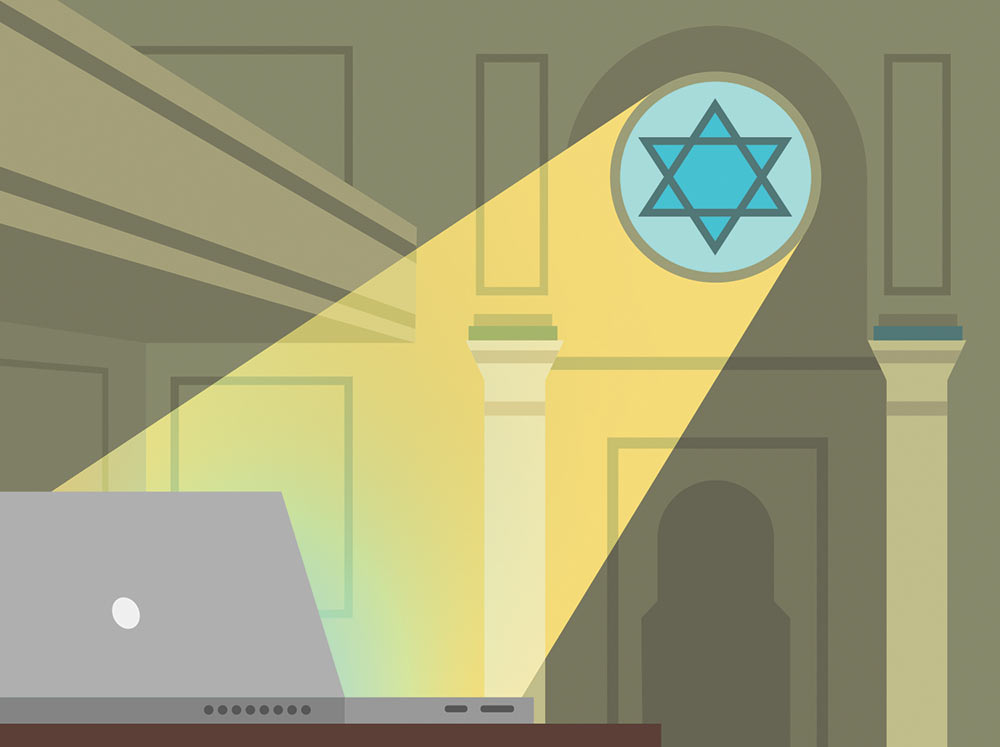 COVID-19 was the great accelerator of all things digital. Suddenly, millions quarantined at home discovered the digital wonders that connected them virtually. Synagogues, temples, and Jewish organizations of every sort shifted worship services, classes, lectures, and Passover Seders to Zoom.
Three years later, digitization has transformed American Judaism. Though it's safe to worship in person, thousands continue to worship online, sometimes abandoning local congregations for professionally produced online services streamed from big-city synagogues miles away.
On-site educational and cultural programs are declining at synagogues. Online ones are thriving — no more need for child care, appropriate clothes, and long drives home. Now one can access classes, rabbis, and world-famous lecturers with just a few keystrokes.
Jewish learning has also been democratized. Books and source materials once found mostly in great rabbinic libraries can be accessed by anyone, thanks to websites like Sefaria and HebrewBooks.org.
Attendance at life-cycle ceremonies has benefited from the digital revolution. Sick or out of town? Instead of missing out on baby namings, bnai mitzvah, weddings, and funerals, one can now join them virtually. Last summer, I myself Zoomed in from Israel to witness the circumcision of one of my grandsons.
The impact of the print revolution on Judaism unfolded over hundreds of years. So it's still much too early to gauge the long-term impact of the digital revolution on American Judaism.
This much, however, is clear: The digital revolution is redefining numerous aspects of Judaism and Jewish life. Whoever teaches the history of American Judaism when Brandeis turns 100 will need to pay this revolution close attention.