The Cascading Team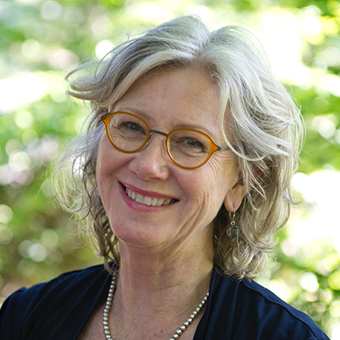 Karen grew up in northern California, attending public schools from kindergarten through college at the University of California at Santa Barbara, to her PhD at the University of California, Berkeley. She now teaches Sociology and Women's, Gender, and Sexuality Studies at Brandeis University in Massachusetts. Growing up in a family struggling to make ends meet, she has long been fascinated by the twists and turns of economic mobility—both up and down.
Listening to her mother recount life on a farm in western Canada, she developed a love of history and a hunger for gathering people's life stories. In a quest to understand her maternal grandmother's journey from the mountains of Norway to the Great Plains of North America, she discovered how the U.S. government launched its first massive experiment in social mobility. By dispossessing Native American Indians, immigrants, like her great-grandmother, were able legally to homestead and take title to that land. Her book, Encounter on the Great Plains: Scandinavian Settlers and the Dispossession of Dakota Indians, 1890-1930, details the stories of elders who lived that experience on the Spirit Lake Dakota Indian Reservation.
Karen has written many articles and books that explore class and gender inequality at different historical moments, including Not-So-Nuclear Families: Class, Gender and Networks of Care and A Very Social Time: Crafting Community in Antebellum New England. She has also coedited several anthologies: At the Heart of Work and Family: Engaging the Ideas of Arlie Hochschild and Families in the U.S.: Kinship and Domestic Politics (with Anita Ilta Garey), and Women, Class, and the Feminist Imagination (with Ilene Philipson).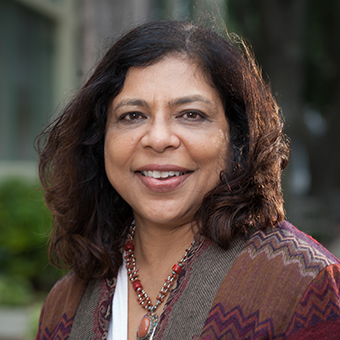 Nazli grew up in Bangladesh and currently lives in Massachusetts. She holds a BA from Wellesley College and received her PhD in sociology from the University of Pennsylvania. She is Professor of Sociology at Boston University where she teaches courses on the sociology of families and international migration.
Nazli's research and writings speak to two overlapping strands of interest. The first is family life in relation to broader social forces, from migration and displacement to the expansion of the global economy. The second strand is about the character and consequences of racial, ethnic and global inequalities. These interests have drawn her to a range of diverse topics that are woven together by their attention to the intersection of structures of inequality and power with human experiences of intimacy, care and belonging.
Nazli's scholarship is informed by humanistic social science traditions. She uses qualitative research methods and draws on interdisciplinary fields and literatures, from migration studies to critical race theories, in her research. She is the author of numerous articles and books, including Family Tightrope: The Changing Lives of Vietnamese Americans, Muslims in Motion: Islam and National Identity in the Bangladeshi Diaspora and Race and Immigration (with Cara Bowman and Megan O'Leary).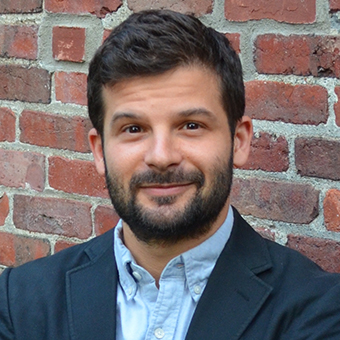 Max holds a BA from the University of Massachusetts, Amherst and he received his PhD in sociology from the University of Southern California. He is a lecturer in the Sociology Department at Boston University, where he teaches courses on youth and families, gender, and political sociology.
His most recent book, Twelve Weeks to Change a Life: At Risk Youth in a Fractured State, explores interpersonal violence prevention programs on the ground: in the booming market for programming, inside a 40-year-old nonprofit striving to keep up, in classrooms where programs are implemented, and in the lives of young people marked as at-risk.
His first book, Some Men: Feminist Allies and the Movement to End Violence Against Women, draws on life history interviews and archival research to explore how identity, cultural shifts and social policy shaped men's engagements with anti-violence feminist politics across three eras.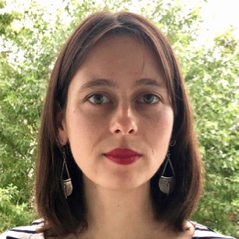 Samantha Leonard
Research Associate
Sam grew up in the Hudson Valley of New York and southwestern Vermont, and now lives in Massachusetts. She holds a BA in anthropology and sociology from Vassar College and an MA in sociology and Women's, Gender, & Sexuality Studies from Brandeis University. Before coming to Brandeis, she served with the Peace Corps in Grenada, where she worked in youth and community development.
She is currently working towards completion of her PhD in sociology from Brandeis University. Her dissertation research explores work and activism to prevent intimate partner violence in Boston, U.S.A. and Buenos Aires, Argentina. Sam uses qualitative and archival methods in the dissertation and her other research projects, and she is particularly invested in collaborative, interdisciplinary endeavors.
Sam has long been interested in the meanings that we make of experiences of violence and how we respond to intimate and collective violences. This has fueled questions about how communities mobilize and memorialize, how individuals survive loss and practice resilience, who creates social change, and what that change can look like. With the Cascading Lives project, she is interested in the exponential and enduring impact of turning point moments on individuals' lives as they create meaning from their experiences of joy and grief, volatility and security, and craft stories out of their life trajectories.
Debra J. Osnowitz
Senior Research Associate
Debra J. Osnowitz was a brilliant, kind, thoughtful, curious and compassionate colleague, who was dedicated to the Cascading Lives project since its inception and worked as its senior analyst and writer. Sadly, she died unexpectedly on April 7, 2021, before our collective work was finished.
She grew up in North Dakota, and moved to Providence, R.I. to attend Brown University, where she graduated with an AB in English and a MAT in English and Education. Debi went on to earn an MA in Sociology and Women's Studies, and then a PhD in Sociology from Brandeis University. She taught sociology at both Clark University and Brandeis University, and was renowned amongst students for her ability to make classical theory fun and fascinating. She was an inspiring teacher who took enormous pleasure in her students' successes. Many have noted that Debi's voice was joyful, some remarking that when she spoke, "it was as if her voice smiled." She wrote numerous articles that explored women and work, particularly the precarious nature of contract labor. In 2010, Cornell University Press published her highly regarded book, Freelancing Expertise: Contract Professionals in the New Economy.
Nydia is a visual artist who grew up in Ithaca, New York and currently resides in Atlanta, Georgia. She holds a BS from Ithaca College, and received her MFA from Syracuse University in the College of Visual and Performing Arts. She is an Assistant Professor in the Department of Art and Visual Culture at Spelman College in Atlanta, Georgia. Her photographs have been commissioned by The New York Times, The Atlantic, The New Yorker, The Washington Post and more.
Nydia uses photography, collage, video, and books to address matters of sexuality, intimacy, and her lived experience as a girl, woman, and mother. She delicately weaves stories concerning circumstance, value, and power and uses her work to create a physical and allegorical space presented through a Black feminine lens. The result is an environment that is dependent upon the belief that in order to maintain resiliency, a magical outlook is necessary. In this space, props function as extensions of the body, costumes as markers of identity, and gestures/actions reveal the performance, celebration, discovery and confrontation involved in reclaiming one's body for their own exploration, discovery, and understanding.
She has completed artist residencies at Constance Saltonstall Foundation for the Arts and The Center for Photography at Woodstock. Her work has been featured in the book Mfon: A Journal of Women Photographers of the African Diaspora, The Huffington Post, The NYTimes Style Magazine, Aperture Foundation, Time, Refinery 29, Frames Magazine, and more.
Nydia is recognized for her body of work entitled, The Girls Who Spun Gold, which is a collection of images that resulted from a Girl Empowerment Group that Blas founded after observing a lack of space and community for teen girls of African descent in Ithaca, New York. In 2019, she was named "One to Watch" by the British Journal of Photography. She was one of twelve participants for The World Press Photo Foundation's 26th edition of the 2019 Joop Swart Masterclass. In 2020 she was named on the Lit List and in 2021, The Silver List.
In 2016 John Partipilo rapidly emerged from an award-winning photojournalist into the world of fine art photography. Working as a photojournalist for 40 years, Partipilo has won awards such as NPPA Best of Photojournalism and nominated for two Pulitzers. His photography has also been featured in national and international publications.
Partipilo always sticks to his journalism roots — it's this style that heavily influences his process. In every situation Partipilo has to immediately be able to tell the story accurately. He uses his intuition to guide him towards the shot giving him access to places he wants to go, gaining trust from the people he meets and leading him to the pictures that are the most honest.
Serendipity also plays a major role in the process. John is present in the moment and allows for happenstance to get the photograph every time. Partipilo trusts in this process completely, because he believes if you over think it you won't get your pictures. He calls it Zen Photography — reacting to whatever is in front of you.
Most importantly Partipilo's work is about people — people in their different environments and people in their different stages of life. That's the heart of his work. To him people are so important, because they all have a unique story.
Sarah Putnam's career as a freelance photographer has spanned four decades and has taken her on assignment in a wide variety of situations from Palestinian refugee camps, war zones in Eritrea, community organizers in Port-au-Prince, and fashion shows in Cuba, to corporate boardrooms, hospitals, farms and factories, laboratories and classrooms in the U.S. Her work ranges from deadline-intensive assignments to multi-year social documentary projects, independent self-generated stories, and collaborative projects. Putnam's clients have included national magazines, corporations, non-profits, and individual commissions. In addition to her editorial work, her photographs have also appeared in books and exhibitions, including "Horn of Want, Horn of War", a one-woman show documenting famine and war in Eritrea, and "My Mommy Drives A Wheelchair", an extended portrait of parents with physical disabilities. In 1989 she was a fellow at the Radcliffe Institute for Advanced Study at Harvard University. She has written feature stories, interviews, essays, book and photography reviews for national magazines, newspapers, and arts journals. She has produced work in multimedia, exploring the storytelling possibilities of combining video, still photography, and audio for publication on the web.
The common thread through all her work is the spirit, energy, and fundamental human dignity of the people she portrays. Drawn to visual narrative and the power of storytelling, she is interested in conveying a sense of a person and their relationship to either a time or a place in their life. Those images that pose questions rather than provide answers, that have levels of entry, that take us somewhere we don't go in our daily lives, are the ones she aspires to make. Frequently these stories lie within our own neighborhoods or cities, or even families. Sometimes they lie farther afield. But whether or not they originate near or far, they all involve some degree of emotional traveling on the part of the viewer.