Chava Alberstein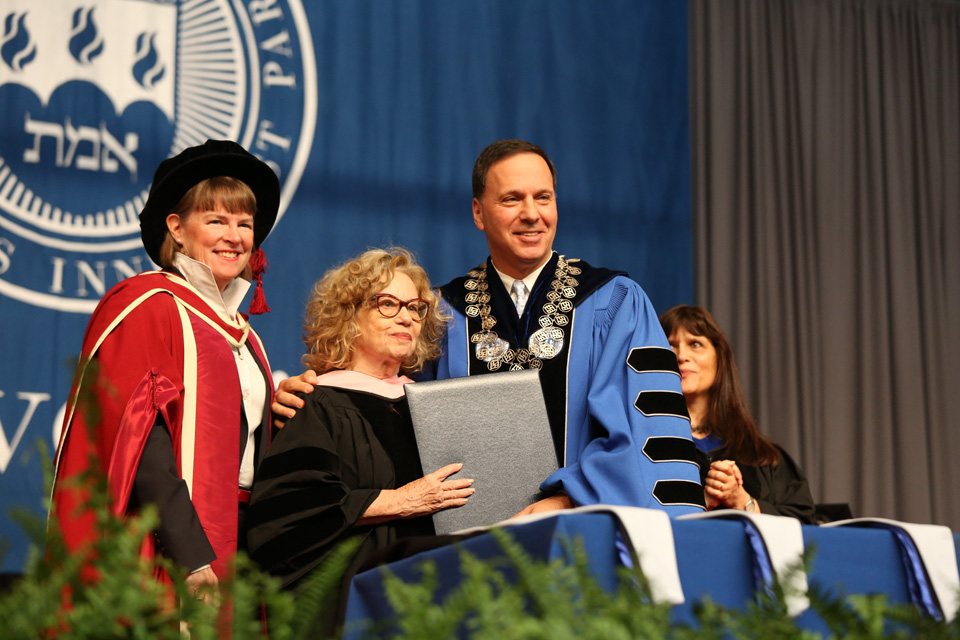 Chava Alberstein is a living legend, one of Israel's most popular singer-songwriters, whose five-decade career is still going strong.
Throughout her career, she has been dubbed the "voice of Israel." In fact, her passionate engagement with the world has caused many to see parallels between her growth as an artist and Israel's growth as a nation.
According to Yediot Aharonot, Israel's largest daily newspaper, she is the most important female musician in the country's history. "If we have a true folk singer," the paper declared, "it is Chava Alberstein."
The emotions she captures in her songs — she sings in Hebrew, English and Yiddish — range from love, to defiance, to melancholy. She has released more than 70 albums since 1967, many of them certified platinum or gold. Six of her albums were awarded the Kinor David (David's Harp), an annual Israeli cultural award. In her live performances, she is known for her ability to weave an immediate intimacy with the audience.
Alberstein was born in Szczecin, Poland, where her family spoke Yiddish. They emigrated to Israel when she was four, settling in Kiryat Haim, near Haifa.
Given this personal history, Alberstein's emergence as an artist has been likened to the ashes of the Holocaust, transforming — miraculously — into the flourishing State of Israel, and the humanistic, life-affirming ideas expressed in her work have been seen as expressions of Israel's past, present and future.
In addition to composing, recording and performing, Alberstein works tirelessly on behalf of peace, human rights and Arab-Israeli unity.
She received the Lifetime Achievement Music Award from the Israel Association of Composers, Authors and Publishers of Musical Works, and holds honorary doctorates from Tel Aviv University and the Weizmann Institute of Science.
The New York Times selected Alberstein's album "The Well," which she recorded with the American klezmer band the Klezmatics, as one of the best world-music recordings of 1998.