Freeman A. Hrabowski III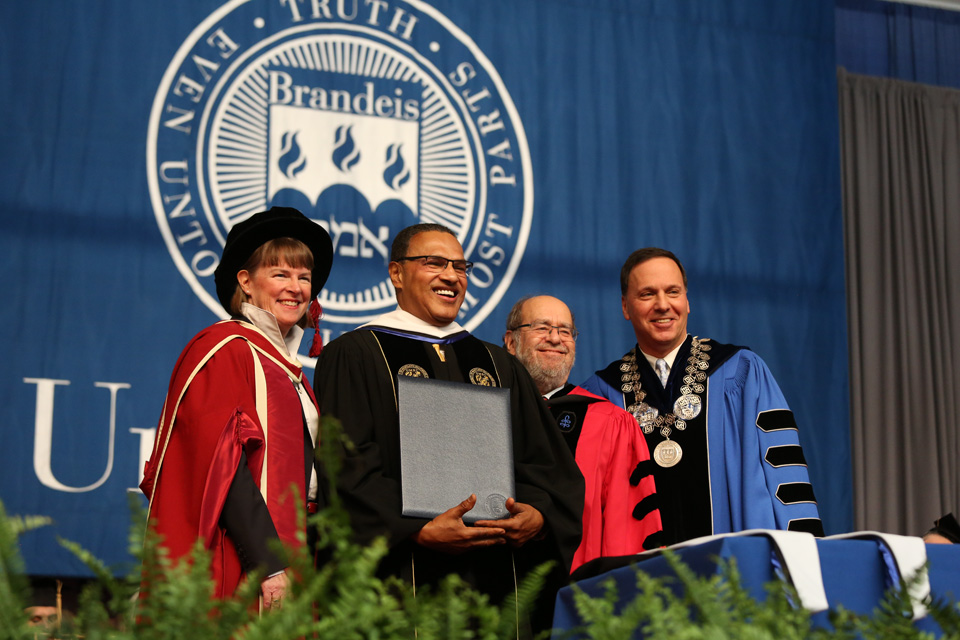 In May 1963, Freeman A. Hrabowski III, the great-great-grandson of a Polish-American slave owner, became a freedom fighter. At the tender age of 12, he convinced his parents to let him join the Children's Crusade march for civil rights in his hometown, Birmingham, Alabama.
Fifty-five years later, he continues his fight for equity and opportunity for all as president of the University of Maryland, Baltimore County (UMBC).
During the Children's Crusade march, Hrabowski and other young protesters were arrested and jailed. The children spent five days in juvenile detention, where they were "treated like animals," Hrabowski remembers. The Rev. Martin Luther King Jr., who visited the youngsters in detention, told them, "What you do this day will have an impact on children not yet born."
Hrabowski never forgot King's words. The son of two teachers, he believed in education's power to overcome oppression and discrimination. After receiving a bachelor's in mathematics at Hampton Institute, graduating with highest honors, he earned an MA in mathematics and a PhD in higher-education administration/statistics from the University of Illinois at Urbana-Champaign. His research focuses on science and math education, with a special emphasis on minority participation and performance in the STEM disciplines (sciences, technology, engineering and mathematics).
He joined UMBC as vice provost in 1987, then became the school's president in 1992. Time magazine named him one of America's 10 Best Coallege Presidents in 2009. He made Time's 100 Most Influential People in the World list in 2012. U.S. News & World Report labeled UMBC the No. 1 Up and Coming university for six consecutive years (2009-14). For the past three years (2015-17), U.S. News has ranked it in the top 10 of the nation's Most Innovative universities.
UMBC is highly regarded for the STEM successes of its diverse student body. The university leads the U.S. in the number of African-American graduates who go on to complete MD-PhDs. Forty percent of UMBC undergraduates attend graduate school.
Not surprisingly, Hrabowski was the UMBC men's basketball team's loudest cheerleader when that scrappy Cinderella squad upset the top-seeded University of Virginia in the NCAA tournament's first round this year.