Clinical Staff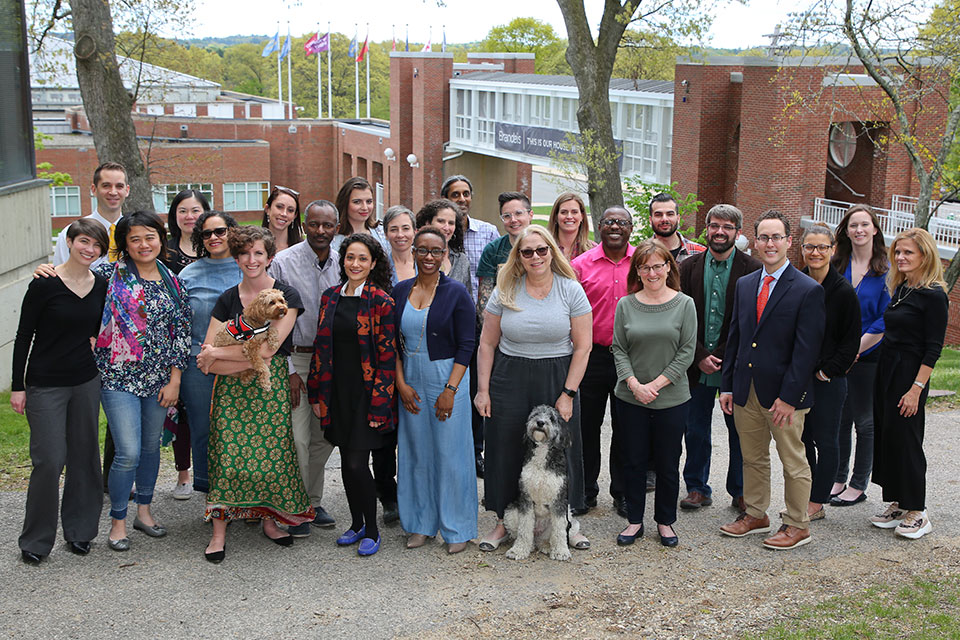 The mission of the BCC is to meet the developmental, emotional and mental health needs of the students of the university. We are a multicultural treatment center that is committed to the values of diversity and inclusivity. All of our clinical staff are generalists with a variety of areas of expertise, and all are experienced working with a diverse student body.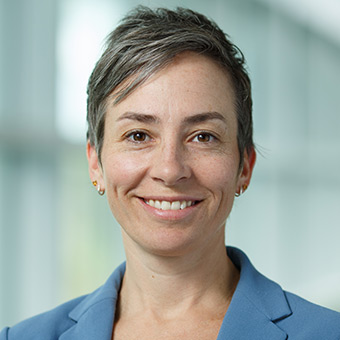 Amy Scobie-Carroll, MSW, LICSW
Clinical Social Worker
Director of the Brandeis Counseling Center
Amy's professional interests include: culturally competent and responsive mental health care, a sociocultural approach to therapy, destigmatizing mental health, identity development, issues related to the oppression and marginalization of LGBTQIA+, mindfulness practices and holistic approaches to healing and wellness.
Outside of work, Amy is a queer-identified cis woman who lives with her wife, son and family. When not working, Amy can be found playing with her dog, Odie; hiking; painting; learning the ukulele; and soaking up nature.
Roberta Caplan, PhD
Staff Therapist
Roberta's professional interests include: family, couple and friend relationships, the impact of illness, divorce, sibling difficulties and other family problems on college life, living with chronic illness or disability, anxiety, training and supervision of early career clinicians, the working alliance in psychotherapy, and the impact of marginalization and/or culture on any of the above.
In her free time, Roberta likes reading novels, cooking and baking for family and friends, being in or near any lake or the ocean, power walking and travelling. Her (big) dog Molly can pay occasional visits to BCC on request.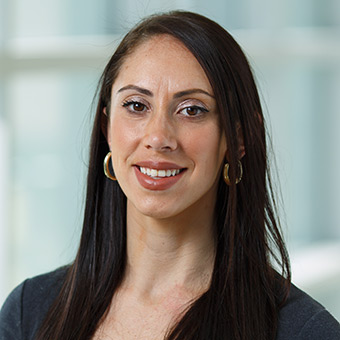 Julia Coleman, MSW, LICSW
Staff Therapist
Julia's professional interests include: practical approaches to anxiety, including education about anxiety, and understanding typical anxious thought patterns in order to get distance and separation from the anxiety. She focuses on developing and fostering new skills to practice outside of therapy, to help individuals manage situations and challenges they face in their everyday life. She works with individuals with anxiety, depression, body image issues, self esteem issues, academic concerns and relationship issues and uses an individually tailored and collaborative approach.
Outside of work, Julia enjoys running, yoga, and spending time with family, friends and her dog.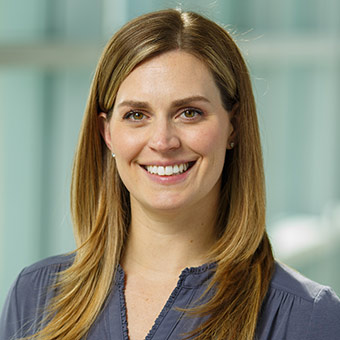 Carrie Eichmann, MSW, LICSW
Staff Therapist, Alcohol and Other Drug Specialist
Community Therapist to Athletics Department, and Department of Community Living
Carrie's professional interests include mind-body integration, healthy relationship establishment, assertive communication, identity development, emerging adulthood challenges, motivation, habit formation and reorganization, mindfulness, substance abuse recovery, and sports performance.
In her free time, Carrie enjoys running, rock climbing, live music and lounging in her hammock.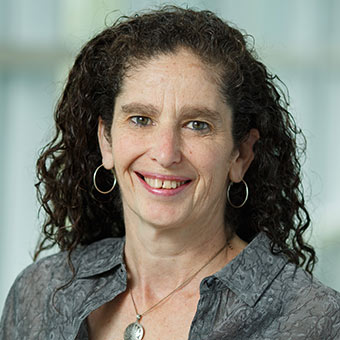 Amy Engel, MSW, LICSW
Staff Therapist
Amy's professional interests include: coping with loss and grief, PTSD, social class and culture, non traditional students, family dynamics and identity development.
Outside of work, Amy is a mother of two. She loves being outdoors biking and swimming. When she has the time, she enjoys writing and dreaming about making documentary films.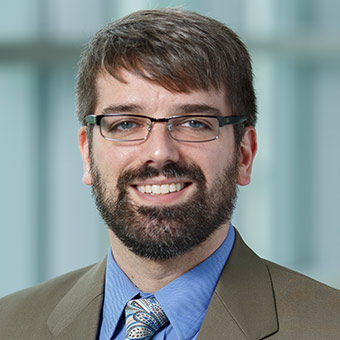 Nick Forti, PsyD
Staff Therapist
Nick's professional interests include: psychological and personality assessment, anxiety, childhood trauma and neglect, shame, negotiating relationships, and the developmental issues faced by college-aged students and those related to emerging adulthood.
Outside of work, Nick enjoys hiking, restorative yoga and reading fiction.
Tonya Grieb, MA
Psychology Practicum Trainee
A third-year clinical psychology doctoral student at William James College. Tonya's professional interests include mindfulness and meditation, Internal family Systems (IFS) work, trauma, identity development, multiculturalism, and sexuality and romantic relationships. Tonya's approach is multifaceted, it is grounded in humanistic and psychoanalytic principles while also drawing on a wide array of other psychological methods.
Outside of work, Tonya is an avid outdoor adventurer and often spends her weekends camping and hiking around the Northeast. She also enjoys cooking (particularly curry), attempting to learn new languages, getting involved in social justice movements, and discovering new podcasts.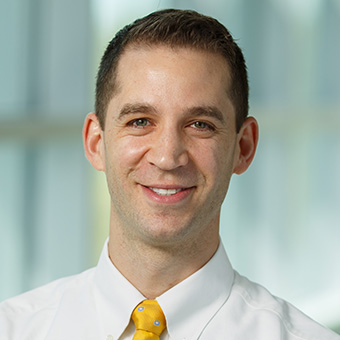 Jacob Howe, MD
Psychiatrist
Jacob's professional interests include integration of mental and physical health, integration of psychotherapy and psychopharmacology, shared decision making, compassionate addiction treatment, recovery from shame and stigma, and teaching and learning from the next generation of mental health providers. Outside of work, he enjoys spending time with family and close friends, learning new languages, music, cycling, driving and generally being outdoors.
Noor Ibrahim, MSW, LCSW
Social Work Fellow
Noor's professional interests include immigration issues, adjustment to college, first-generation college student support, women's issues, psychoeducation, and cognitive behavioral therapy. She practices from a relational and strengths-based therapy lens. Noor especially enjoys working with marginalized college students by helping connect them to their strengths and relationships.
Noor enjoys creating the feeling of hygge in her life by connecting with close friends, hiking, camping, cooking Middle-Eastern and Italian recipes, listening to Oprah's Soul Session podcast, knitting, reading non-fiction books, drinking tea and coffee in big mugs, and binge watching shows on Netflix.
Stefan Jadaszewski, PhD
Postdoctoral Fellow
Stefan's professional interests include: depression, anxiety, emotional intelligence, navigating mental health stigma, identity development, supporting LGBTQIA+ students, and the intersection of masculinity and mental health. He integrates elements of CBT/DBT, emotion-focused, and interpersonal approaches to therapy, and strives to infuse a multicultural orientation and strengths-based perspective into all parts of his work.
Outside of work, Stefan enjoys reading, backpacking, and kayaking, and has recently jumped on the sourdough baking bandwagon.
Amy Krentzman, MSW, LICSW
Staff Therapist
Amy's professional interests include: college counseling, depression, anxiety, identity development, self esteem, grief and loss, relationship issues, giftedness, divorce and blended families.
Amy enjoys Shabbat dinner with family and friends, walks with her dog, swimming, yoga and shopping.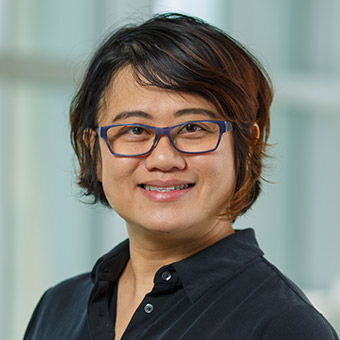 Peining Lo-Bromberg, MSW, LICSW
Staff Therapist
Community Therapist
PeiNing's professional interests include: understanding the effect of intersectionality and immigration on mental health, addressing issues related to life cycles, identity development and transitions, working with individuals with self-harming behaviors through dialectical behavioral therapy and mindfulness, and understanding issues related to oppression/power through a Narrative Therapy approach.
Outside of work, PeiNng is the mother of one biracial and bilingual child. In her free time, she enjoys exploring different cultures through food and traveling or contemplating her next trip, doing hot yoga, dancing salsa and gardening.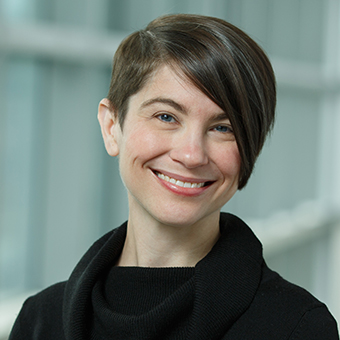 Hadassah Margolis, MSW, LICSW
Staff Therapist
Hadassah's professional clinical interests include psychodynamic, psychoeducational, and cognitive behavioral therapy (CBT) approaches in both individual and group work. She focuses on emotional intelligence, interpersonal connection, assertiveness, symptom management and acceptance, and the intersection of spirituality and mental health.
Hadassah's macro interests span local politics, grassroots community-building initiatives, and craftivism.
Outside of work, Hadassah enjoys visiting open studios, fostering kittens, doing puzzles with her family, and eating Smartfood Popcorn while watching Netflix.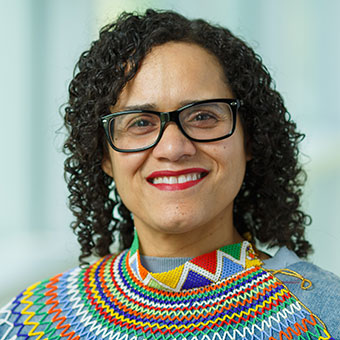 Roxann Mascoll, MSW, LCSW
Staff Therapist
Roxann identifies as a Black Nuyorican. Her professional interests include relational therapy, trauma-focused family dynamics, and she is an empathic clinician.
Roxann's interests are counting how many times someone sings the 'Roxann' song (The Police/UTFO). She loves working to improve her health and mental wellness. She is an avid Caribbean cruiser.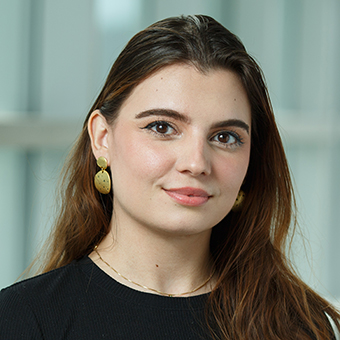 Vanessa Mena-Gibson, MSW, LCSW
Staff Therapist & Case Manager
Vanessa's professional interests include: the impact of immigration, relationship issues (specifically break ups), implications of intersectionality, depression, anxiety, self-esteem, college adjustment, homesickness and mindfulness.
Outside of work, Vanessa's interests include: speaking Spanglish, watching anime, spinning, architecture and design, collecting crystals, transcendental meditation, gaming, listening to music, collecting records, watching basketball, going to concerts, thrifting, watching films, traveling and trying new food.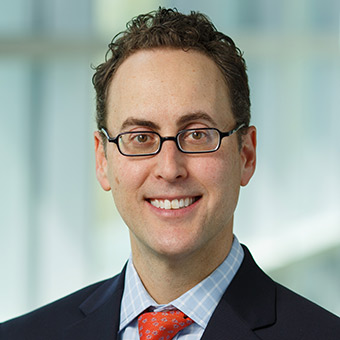 Jonathan Moran, MD/MBA
Staff Psychiatrist
Jon's professional interests include: wellness, mindfulness, psychodynamics of medications, addictions and sports psychology.
Outside of work, he is an avid Boston sports fan who enjoys spending time with family and friends, competing in a softball league and playing guitar.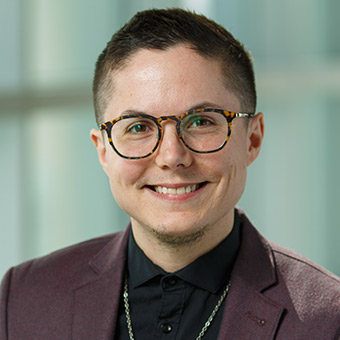 Landen Motyka, LCSW
LGBTQIA+ Specialist, Staff Therapist
Community Therapist to Gender & Sexuality Center
Pronouns: they, them, theirs
Landen is a white, queer, trans and non-binary identified clinical social worker who has been working with the LGBTQIA+ community for the past 8 years. They are passionate about social work because they believe in the healing power of therapy, particularly for marginalized people facing complex daily stress. They seek to utilize their professional and personal experiences in the LGBTQIA+ community, along with their sense of humor, to help you navigate challenging or transitional periods in your life. They are available for short-term therapy at the Gender & Sexuality Center, ongoing sessions at the Brandeis Counseling Center, or for consultations regarding coming out as queer, trans or non-binary, and/or for transition related care.
Their professional interests include: relational therapy and the therapeutic alliance, gender and sexuality, exploring kink/BDSM, polyamory and non-monogamy, family & relationship issues, racial and gender identity development, and working with presentations of anxiety, depression, and trauma.
In their free time you can find them singing along to '90s pop and boybands, cooking nourishing foods, playing basketball, discussing wellness, healing, and social justice, or hanging out with their cat, Soosy.
Madison Natarajan, MS
Psychology Practicum Trainee
Madison is a second-year Counseling Psychology PhD student at UMass Boston. She has a variety of professional interests, including healing from narcissistic abuse and complex trauma, religious/faith deconstruction and reconstruction, healing from religious or spiritual abuse, racial and gender identity development, and unlearning sexual shame. Madison uses a culturally sensitive approach in working with clients, and grounds her work in elements of relational psychodynamic and feminist/multicultural perspectives. She works collaboratively with her clients to identify their goals and values the healing power of building an authentic relationship with her clients.
Outside of work, Madison loves to get outdoors to hike or camp with her dog Mungo. She is happiest when she finds a swimming hole to dive into, loves to read, watch independent films, and enjoys thrift shopping.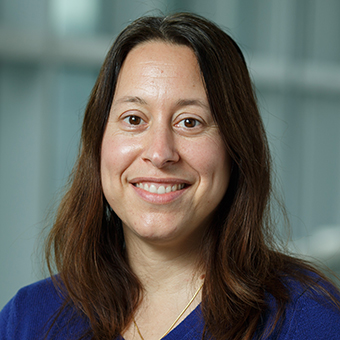 Tal Nir, PhD
Staff Therapist
Tal's professional interests include: utilizing cognitive behavioral interventions with adolescents and adults with anxiety and mood disorders, individuals with disordered eating and negative body image as well as LBGTQ identity development.
Outside of her work, Tal enjoys swimming, painting, volleyball and spending time with family and friends.
Natiana Perez
Department Administrator
Natiana is bilingual in English and Spanish. She greets and welcomes students upon arrival at the BCC. She hopes to continue a career in the psychological field.
In her free time, she enjoys cooking and reading clinical research.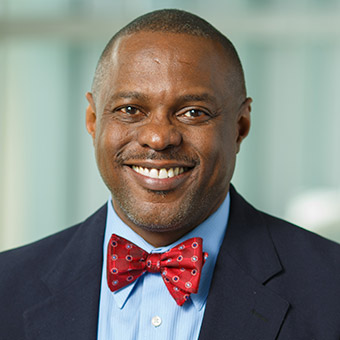 Martin Pierre, PhD
Staff Therapist
Martin's professional interests include: trauma informed treatments, relationship difficulties, anxiety/depression, self-esteem issues, career/academic concerns, depression, grief and loss, family issues, substance abuse, life transitions, personal growth and development, exploring questions about sexual orientation, gender, racial, cultural, class and spiritual identity issues. He enjoys mentoring undergraduate and graduate students toward academic and professional growth.
Martin enjoys traveling, cooking, outdoor activities, listening to 'old school' music, running, spoken word, scientific research and writing movie scripts that focus on both social and psychological issues.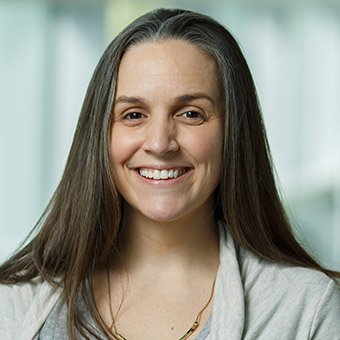 Rachael Pucillo, LMHC
Eating Disorder Specialist
Group Coordinator
Rachael's professional interests include: Individual and group psychotherapy, Cognitive Behavioral Therapy, eating disorder recovery work, psychoeducation about disordered eating and diet culture, as well as body image work and media literacy. Rachael is also interested in further examining and understanding multiculturalism in the therapeutic environment and examining the impact of race, culture, gender, and equality in this work.
In her free time Rachael enjoys spending time with her family, hiking, kayaking, and exploring nature.
Nicki Roth, BS
Social Work Practicum Trainee
Nicki's professional interests include trauma-informed care, sexual and gender identity development, mood disorders, romantic relationships and intimacy, and using a narrative lens to approach dominant and alternative stories. Nicki uses a client-centered, culturally sensitive approach and has experience working with LGBTQIA+ clients. Nicki believes in using humor and a strengths-based approach to help clients achieve goals and navigate challenges.
In her free time, Nicki enjoys petting every dog she sees, discovering new music, watching musicals, winning trivia, and improv comedy.
Jose Rincon Salazar, MSW, LCSW
Assessment & Referrals Specialist
Jose's professional interests include: working with transitional aged youth and emerging adults experiencing difficulties with adjustment to life transitions, anxiety, depression, risk taking behavior, and suicidal ideation. He hopes to help prevent suicide risk in this vulnerable age group. He gravitates towards Mindfulness, CBT, Solution Focused, and Strengths-Based approaches. 
Outside of work, Jose enjoys live music, festivals, traveling, hiking, kayaking and riding his bike around the city. He also enjoys going to the movies, binge watching Netflix/Hulu with friends, video games, Pokemon Go, photography, volleyball, reading comic books/graphic novels, and being outside in general.
Arianna Slotnick
Clinical Psychology Intern
Arianna is a fourth-year clinical PsyD student returning to the Brandeis Counseling Center for a second year. Some of her professional interests include transitions, racial identity formation, racial trauma, sense of belonging and well-being. Arianna utilizes a multicultural lens of practice that integrates humanistic, strengths-based and interpersonal approaches with cognitive behavioral therapy and dialectical behavioral therapy skills to best accommodate the needs of the client. She has experience working with LGBTQIA+ community members, BIPOC and NBPOC.
In her free time, Arianna enjoys yoga-adjacent practices, West African dancing, and spending time with friends, family and her dog, Dakota.
Denise Smith, PhD
Staff Therapist
Denise's professional interests include: working with young adults, relationship issues, anxiety, depression, physical and sexual trauma, stress management including health psychology and mind body medicine, spirituality and identity development.
Outside of work, Denise is a lifelong music and theater buff. She also enjoys kayaking, hiking, cooking, and reading good books! But what she most enjoys is spending time with family. During her personal time, she likes to apply new approaches to her meditation practice.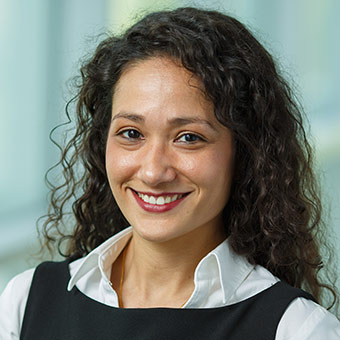 Sucheta Thekkedam, PhD
Staff Therapist
Community Therapist to Heller School and Intercultural Center (ICC)
Sucheta's professional interests include: understanding sociocultural factors associated with identity formation and resiliency in emerging adults, biracial/multiracial models of identity development, addressing intergenerational and intercultural issues in relationships, and reducing the myths and stigma associated with mental health illness and treatment.
Outside of work, Sucheta loves to be active/expressive/meditative through dance and movement including: Classical Indian Dance (Bharatnatyam), hip hop, salsa/Zumba, yoga, and cardio kickboxing. She also enjoys listening to live music (especially jazz), going on outdoor adventures, and traveling.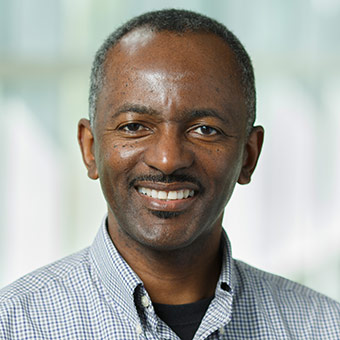 Dennis Tyrell, PhD
Staff Therapist/Senior Clinician
Co-Director of Training
Professional interests include: counseling with adolescents and adults, relationship and family of origin concerns, anxiety, depression, grief/loss, trauma, migration and cultural adjustments. Dennis is passionate about utilizing a multicultural framework in understanding the narratives that impact the lives of clients that he treats. He seeks to better understand marginalized identities that clients hold while promoting a holistic integration of self-acceptance and compassion.
Outside of work, Dennis enjoys finding balance through activities such as singing, writing, hiking, watching sports, and doing life together with those in his church family.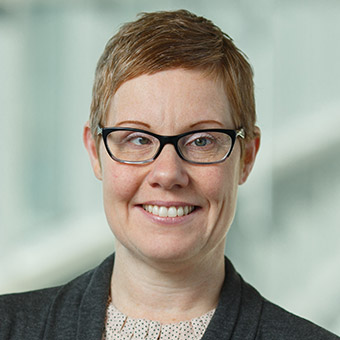 Jodi Waddell, MSW, LICSW
Trauma Specialist
Staff Therapist
Jodi's professional interests include: PTSD and trauma, crisis evaluation and management, foster care and adoption, identity development and LGBTQ, and family system dynamics. Jodi also has a passion for social justice and race-related issues. She has spoken at many conferences about transracial adoption and microaggessions in today's society. As a transracial adoptive parent, she witnesses first hand the racial traumas that people face and is driven to provide a multicultural focus to her clinical work. Jodi works collaboratively with her clients to develop treatment plans that are creative and specialized to each person's needs. She brings compassion, empathy, and humor to the therapeutic relationship and utilizes a strengths-based approach.
In her free time, Jodi enjoys outdoor adventures and going on bike rides with her two kids. She is frequently found petting every dog she walks by, while looking for new coffee shops to try. She also loves puzzles, photography, sewing and watching Netflix series that cause her to stay up way too late!