Meet the Staff
Leadership Team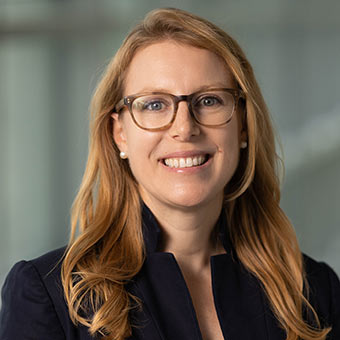 Addie Wyman, PhD, LICSW
Director
Dr. Addie Wyman has a background in social work practice, education, and research. Prior to joining Brandeis, Dr. Wyman was Director of the Social Work Training program and Clinical Manager at the student counseling center at Harvard University. Her work has focused on increasing inclusivity in clinical practice and tailoring therapy approaches, especially among historically marginalized communities, including individuals identifying as queer and gender diverse, as well as multiracial, LGBT+, and adoptive parent families.

Dr. Wyman holds a PhD in Social Work from the Boston College School of Social Work, an MS in Social Work from Columbia University, and a BA in Human Development and Social Relations and Education from Earlham College.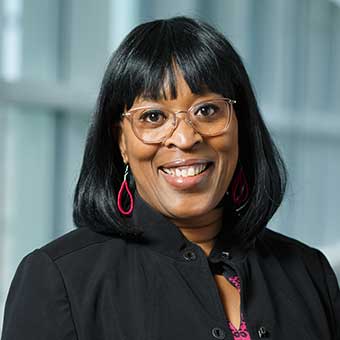 LaShaun Lockhart, BSBA
Administrative Director
Pronouns: she/her/hers
LaShaun is a well-versed and skillful leader and administrator with over 30 years experience in the medical field. She has worked in a variety of health care settings including specialty, community, behavior and mental health services. LaShaun received graduate certificates from Boston University and Suffolk University. She is also a graduate of Eastern Nazarene College where she received her bachelor's degree in business administration.
LaShaun joined the Brandeis Health Services team in 2021 serving as the administrative director for both the Counseling and Health Centers. She is passionate about the patient/client experience, staff development and building community partnerships. Outside of work, LaShaun enjoys traveling, shopping, spending time with family and reading.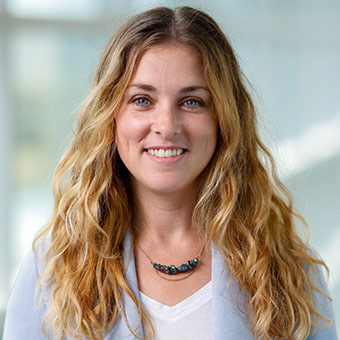 Sarah McCann, NCC, LPC
Associate Director
Pronouns: she/her/hers
Sarah joined the Brandeis Counseling Center in November 2022. Prior to Brandeis, Sarah had been clinical director of an outpatient substance use and mental health treatment program. Sarah's clinical interests include intersectionality, trauma, substance use, anxiety, depression, and attachment and relationship issues. Her clinical focus is providing culturally-responsive care in line with the BCC mission in overseeing the clinical operations of the BCC.
Outside of work, Sarah enjoys knitting and other creative outlets, being outside, and spending time with family and friends.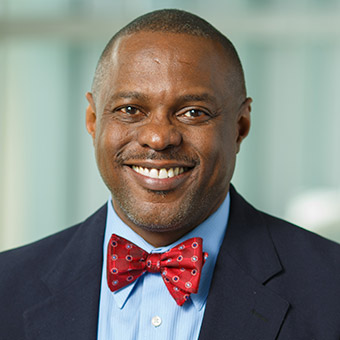 Martin Pierre, PhD
Staff Therapist
Pronouns: he, him, his
Martin's professional interests include: trauma informed treatments, relationship difficulties, anxiety/depression, self-esteem issues, career/academic concerns, depression, grief and loss, family issues, substance abuse, life transitions, personal growth and development, exploring questions about sexual orientation, gender, racial, cultural, class and spiritual identity issues. He enjoys mentoring undergraduate and graduate students toward academic and professional growth.
Martin enjoys traveling, cooking, outdoor activities, listening to "old school" music, running, spoken word, scientific research and writing movie scripts that focus on both social and psychological issues.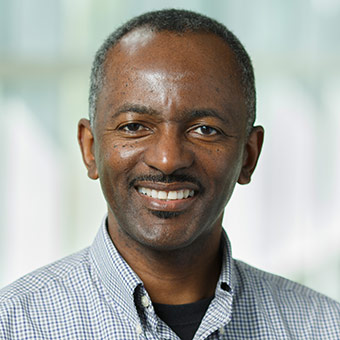 Dennis Tyrell, PhD
Associate Director
Co-Director of Training
Pronouns: he, him, his
Professional interests include: counseling with adolescents and adults, relationship and family of origin concerns, anxiety, depression, grief/loss, trauma, migration and cultural adjustments. Dennis is passionate about utilizing a multicultural framework in understanding the narratives that impact the lives of clients that he treats. He seeks to better understand marginalized identities that clients hold while promoting a holistic integration of self-acceptance and compassion.
Outside of work, Dennis enjoys finding balance through activities such as singing, writing, hiking, watching sports, and doing life together with those in his church family.
Staff Clinicians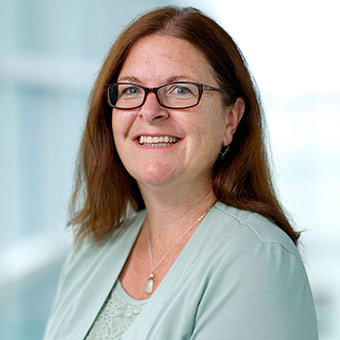 Amy Armstrong, LICSW
Staff Therapist
Pronouns: she/her/hers
Amy's professional interests include the treatment of those with eating disorders and/or disordered eating, trauma, grief and loss, assertiveness, anxiety and depression. Also, working with individuals to help challenge negative self-talk and create a stronger internal voice and overall self-esteem. Amy utilizes Dialectical Behavioral Therapy (DBT), Cognitive Behavioral Therapy (CBT) and psychodynamic modalities in her individual and group work.
Outside of work, Amy enjoys running, writing, reading, being in nature, photography and spending time with her friends and family.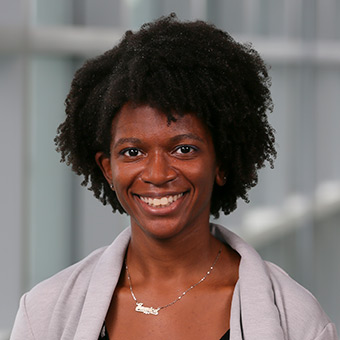 Juanica Buchanan, MSW, LICSW
LBGTQIA+ Specialist
Pronouns: she/they
Juanica is passionate about intersectionality, LGBTQIA+ mental health, dynamics of oppression and marginalization and identity development. She practices from a strength-based and solution-focused lens with some narrative therapy sprinkled in.
Outside of work, she can be found watching the latest comic book movie, running half-marathons, binge watching the newest Netflix( or Hulu or Prime) show and exploring every coffee shop in a 10-mile radius.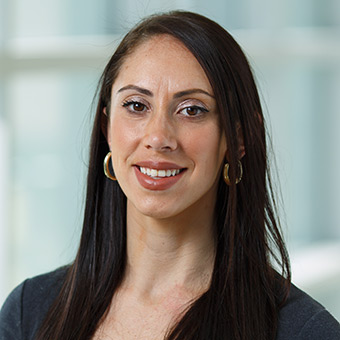 Julia Coleman, MSW, LICSW
Assistant Director of Training
Pronouns: she, her, hers
Julia's professional interests include: practical approaches to anxiety, including education about anxiety, and understanding typical anxious thought patterns in order to get distance and separation from the anxiety. She focuses on developing and fostering new skills to practice outside of therapy, to help individuals manage situations and challenges they face in their everyday life. She works with individuals with anxiety, depression, body image issues, self esteem issues, academic concerns and relationship issues and uses an individually tailored and collaborative approach.
Outside of work, Julia enjoys running, yoga, and spending time with family, friends and her dog.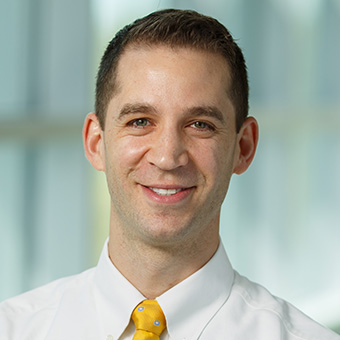 Jacob Howe, MD
Psychiatrist
Pronouns: he, him, his
Jacob's professional interests include integration of mental and physical health, integration of psychotherapy and psychopharmacology, shared decision making, compassionate addiction treatment, recovery from shame and stigma, and teaching and learning from the next generation of mental health providers.
Outside of work, he enjoys spending time with family and close friends, learning new languages, music, cycling, driving and generally being outdoors.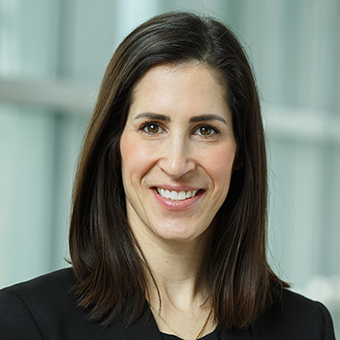 Julia Horvitz, LICSW
Staff Therapist
Pronouns: she/her/hers
Julia Horvitz is a licensed clinical social worker that uses a solution focused, strength based perspective. Julia's professional interests and experiences include anxiety, depression, substance use, low self-esteem and body image-related issues, relationship issues, bereavement as well as infertility and grief counseling. Her clinical work is focused on helping others navigate through life transitions. Julia pulls from different modalities to best meet the individual needs of the students she is working with.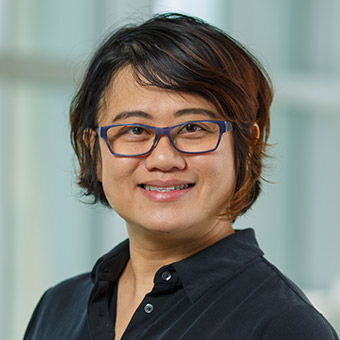 PeiNing Lo-Bromberg, MSW, LICSW
Staff Therapist
Community Therapist
Pronouns: she, her, hers
PeiNing's professional interests include: understanding the effect of intersectionality and immigration on mental health, addressing issues related to life cycles, identity development and transitions, working with individuals with self-harming behaviors through dialectical behavioral therapy and mindfulness, and understanding issues related to oppression/power through a narrative therapy approach.
Outside of work, PeiNng is the mother of one biracial and bilingual child. In her free time, she enjoys exploring different cultures through food and traveling or contemplating her next trip, doing hot yoga, dancing salsa and gardening.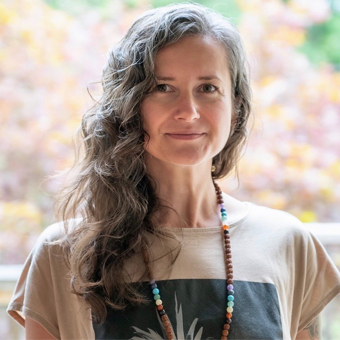 Joanna "J" Bolalek Mann, MSW, LCSW
Social Work Fellow & Community Therapist, DCL
Pronouns: she/they
J's therapeutic approach is rooted in applying mindfulness and somatic practices to mental health care.  Professional interests include supporting individuals navigating relationship structures outside of cis/het-normativity, exploring gender and sexual identity, unpacking shame and stigma, identifying how sociocultural norms impact our mental health, understanding addictive behaviors while developing harm reduction practices through a trauma-informed lens and advocating for LGBQ/TNB-inclusive, sex-positive education.  
 J identifies as queer, neuro-spicy, is originally from Poland and grew up in the Boston area. They spend their free time practicing yoga and dance as meditation, connecting with friends and family, being in or near the water, and relaxing with Netflix marathons.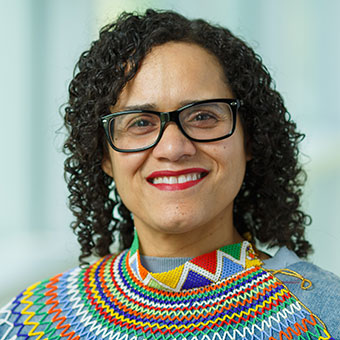 Roxann Mascoll, MSW, LICSW
Staff Therapist
Pronouns: she, her, hers
Roxann identifies as a Black Nuyorican. Her professional interests include relational therapy, trauma-focused family dynamics, and she is an empathic clinician. Roxann's interests are counting how many times someone sings the "Roxann" song (The Police/UTFO). She loves working to improve her health and mental wellness. She is an avid Caribbean cruiser.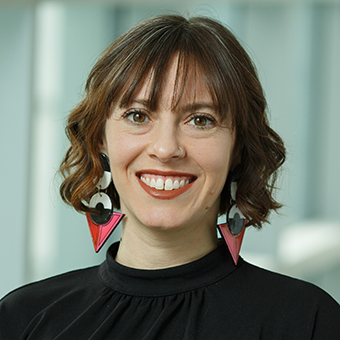 Anna Meilman, LMHC
Staff Therapist
Pronouns: she/her/hers
Anna received her masters in Mental Health Counseling with a specialization in Expressive Arts Therapy from Lesley University. Prior to BCC, she has worked in Partial Hospitalization Programs, outpatient therapy, and patient advocacy. At BCC, her primary role is to conduct initial assessments and provide referrals, and she is passionate about connecting people to resources as well as helping to navigate the mental healthcare system. Other professional interests include relational and psychodynamic therapy, trauma/complex trauma, and therapeutic use of the arts.
Outside of work she enjoys bicycling, drawing in her sketchbook, traveling, and tending her many houseplants.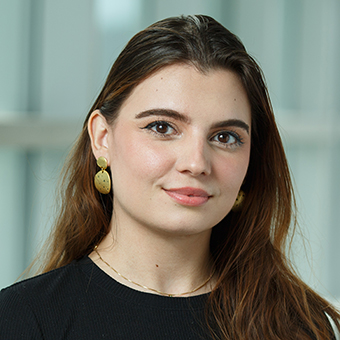 Vanessa Mena-Gibson, MSW, LICSW
Staff Therapist & Case Manager
Pronouns: she, her, hers
Vanessa's professional interests include: the impact of immigration, relationship issues (interpersonal + intrapersonal), implications of intersectionality, depression, first generation, stress, anxiety, self-esteem, college adjustment, homesickness and mindfulness.
Outside of work, Vanessa's interests include: speaking Spanglish, anime, architecture and design, healing crystals, astrology, transcendental meditation, gaming, tarot, listening to music, collecting records, coffee, basketball, concerts, fashion, film, traveling and trying new food.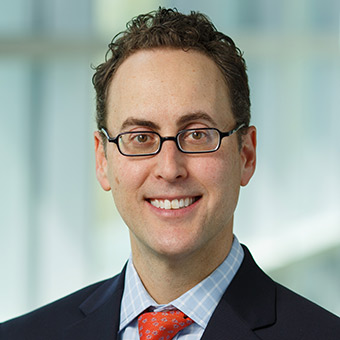 Jonathan Moran, MD/MBA
Staff Psychiatrist
Pronouns: he, him, his
Jon's professional interests include: wellness, mindfulness, psychodynamics of medications, addictions and sports psychology.
Outside of work, he is an avid Boston sports fan who enjoys spending time with family and friends, competing in a softball league and playing guitar.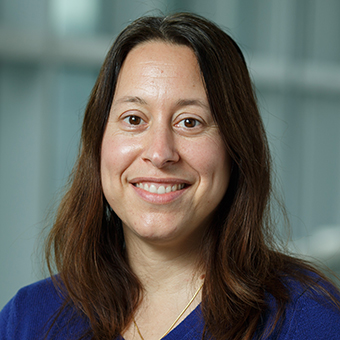 Tal Nir, PhD
Staff Therapist
Pronouns: she, her, hers
Tal's professional interests include: utilizing cognitive behavioral interventions with adolescents and adults with anxiety and mood disorders, individuals with disordered eating and negative body image as well as LBGTQ identity development.
Outside of her work, Tal enjoys swimming, painting, volleyball and spending time with family and friends.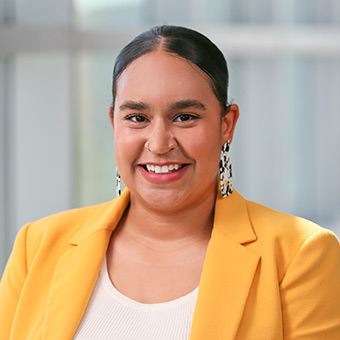 Amneris Torres, LICSW
Staff Therapist, Community Therapist for Academic Services
Pronouns: she/her/hers
Amneris' professional interests include: relational therapy, dealing with family stressors, managing healthy relationships, habit formation, implications of intersectionality, depression, anxiety, and college adjustment. She is focused on helping people navigate life challenges by addressing the daily stressors impacting their day-to-day lives.
Outside of work, Amneris enjoys reading, binge watching murder documentaries, yoga, listening to podcasts and cooking.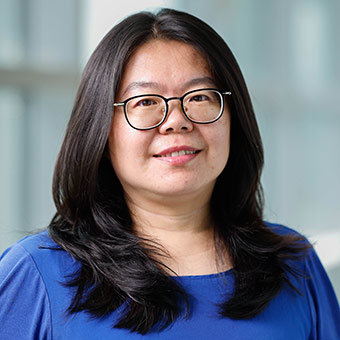 Wenhui Yang, LMHC
Staff Therapist/Community Therapist
Pronouns: she/her/hers
Wenhui is a Licensed Mental Health Counselor (LMHC) who obtained her master's degree in Counseling Psychology from Northeastern University. She has worked with individuals through lifespan in various settings, including outpatient, urgent care, emergency services and college settings. Wenhui's professional interest is working with AAPIs and International Students. Her treatment modality involves offering space to grow awareness around triggers, impacts and further identify one's needs and resources to stay regulated. She believes in empowering students to practice acceptance and build self-agencies.
Outside of work, Wenhui enjoys creative crafting and practices being present to notice things that promote positive energy in the moment and maintains a sense of humor.  
Meet our Interns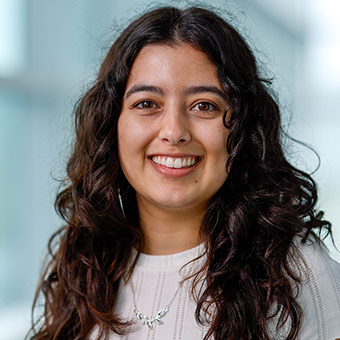 Katherine Giraldo Escobar
Psych Advanced Practicum Intern
Pronouns: she/her/hers
Katherine is a 4th year doctoral candidate in the Clinical Psychology PsyD program at William James College. She previously worked in settings including community mental health, private practice, and inpatient hospitals. She utilizes an integrative therapy approach coupled with incorporating genuineness, empathic listening, and providing a safe space in her work. Her clinical interests include working with adjustment/life transitions, anxiety, depression, LGBTQ+, neurodiversity, trauma, and intersectionality/social justice work.
In her free time Katherine enjoys spending time with friends, going to concerts, and exploring Boston.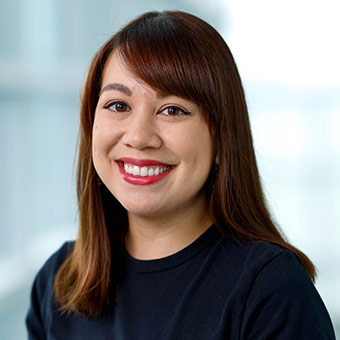 Nancy Kwan
Mental Health Counseling Intern
Nancy is a Master's candidate in the Mental Health Counseling & Behavioral Medicine Program at Boston University Chobanian & Avedisian School of Medicine. Previously, she worked in communications as a political speechwriter, and she is passionate about helping clients understand their narratives and re-author their stories. Her professional interests also include anxiety (especially high-functioning anxiety), depression, trauma, and developing self-compassion.

In her free time, she enjoys listening to podcasts and 80s music, going out to restaurants, and hanging out with her tuxedo cat, Sophie.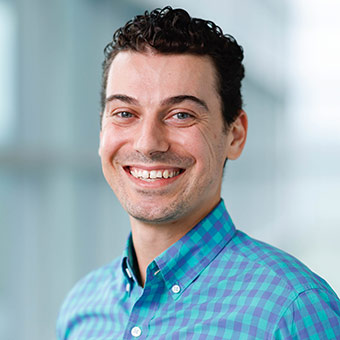 David Slatkin, MA
Social Work Intern
Pronouns: he/him
David is a social work intern studying at Boston College. He previously studied Buddhist Thought & History in graduate school and is a certified mindfulness meditation teacher. David utilizes a strengths-based, trauma-informed, and solution-focused approach. His professional interests include: ADHD, anxiety, ASD, chronic illness & wellness, harm reduction, identity and spirituality exploration, LGBTQIA+ mental health, life transitions & adjustments, panic attacks, PTSD, resiliency, substance use/abuse, & trauma.
Outside of work: spending time with my fur family (2 cats & 2 dogs), unwinding with TV shows/films, listening to records, reading comics,  skiing, kayaking, jogging, basketball, and meditation.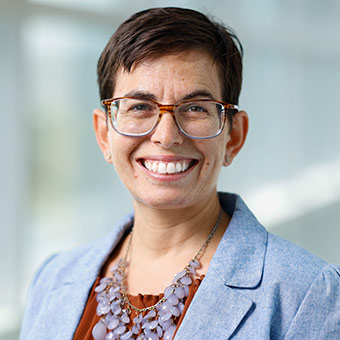 Rachel Spekman, MSW, MBA, MEd
Social Work Fellow
Rachel Spekman is thrilled to return to the Brandeis Counseling Center for the Social Work Fellowship after completing her second-year internship in social work school at the BCC. Rachel's clinical interests include healthy relationships with self and others, life transitions and identity, intergenerational patterns, cultural integration, and spiritual identity work. She utilizes an integrative therapeutic approach in her work and believes that therapy is a classroom in yourself. In additional to her work at the BCC, she is a career coach and works with individuals exploring changing careers. Prior to her current role, she held various roles in the startup, non-profit, and for-profit organizations and was a classroom teacher for the first eight years of her career.
Rachel enjoys biking, swimming, immersing herself in nature and spending time with her family and friends.  
Xinru Tina Wang
Psych Advanced Practicum Intern
Administrative Staff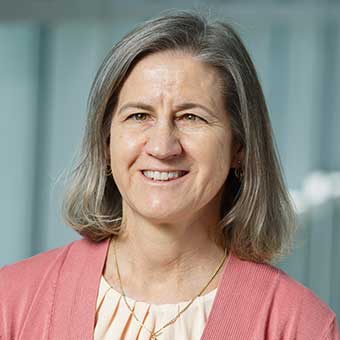 Jane Baynes
Billing Coordinator
Jane joined the Health Center in 2018 and handles the insurance billing for the Health and Counseling Centers.  She has a Bachelor of Arts degree in Business Management from Pine Manor College and her experience comes from many years as a self-employed medical biller serving clients in many different specialties.  Outside of work, she enjoys spending time with family, cycling and hiking with her husband and dog Mollie.
Kevin Gripp
Department Coordinator