Meet the Staff
Amy Armstrong, LICSW
Staff Therapist
Pronouns: she/her/hers
Amy's professional interests include: The treatment of those with eating disorders and/or disordered eating, trauma, grief and loss, assertiveness, anxiety and depression. Also, working with individuals to help challenge negative self-talk and create a stronger internal voice and overall self-esteem. Amy utilizes Dialectical Behavioral Therapy (DBT), Cognitive Behavioral Therapy (CBT) and Psychodynamic modalities in her individual and group work.

Outside of work, Amy enjoys running, writing, reading, being in nature, photography and spending time with her friends and family.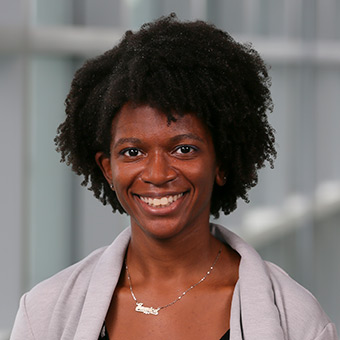 Juanica Buchanan, MSW, LICSW
LBGTQIA+ specialist
Pronouns: She/they
Juanica  is passionate about intersectionality, lgbtqia+ mental health, dynamics of oppression and marginalization, and identity development. She practices from a strength-based and solution-focused lens with some narrative therapy sprinkled in. 
Outside of work, she can be found watching the latest comic book movie, running half-marathons, binge watching the newest Netflix( or hulu or prime) show and exploring every coffee shop in a 10 mile radius.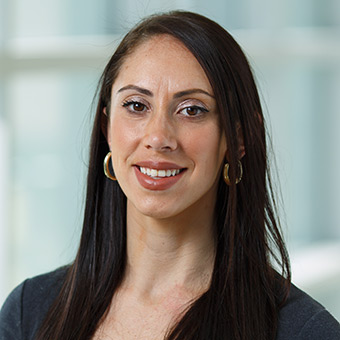 Julia Coleman, MSW, LICSW
Assistant Director of Training
Julia's professional interests include: practical approaches to anxiety, including education about anxiety, and understanding typical anxious thought patterns in order to get distance and separation from the anxiety. She focuses on developing and fostering new skills to practice outside of therapy, to help individuals manage situations and challenges they face in their everyday life. She works with individuals with anxiety, depression, body image issues, self esteem issues, academic concerns and relationship issues and uses an individually tailored and collaborative approach.
Outside of work, Julia enjoys running, yoga, and spending time with family, friends and her dog.
Gilbert Hinga
Interim Director
Pronouns: he/him/his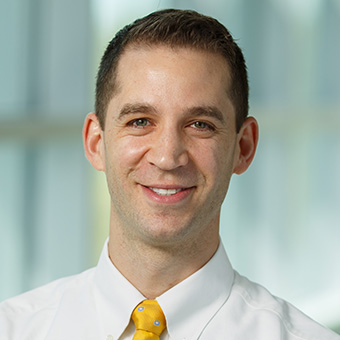 Jacob Howe, MD
Psychiatrist
Jacob's professional interests include integration of mental and physical health, integration of psychotherapy and psychopharmacology, shared decision making, compassionate addiction treatment, recovery from shame and stigma, and teaching and learning from the next generation of mental health providers. Outside of work, he enjoys spending time with family and close friends, learning new languages, music, cycling, driving and generally being outdoors.
Julia Horvitz, LICSW
Staff Therapist
Pronouns: she/her/hers
Julia Horvitz is a Licensed Clinical Social Worker who received her Master's degree
in social work from Boston University and her undergraduate degree from American
University. Julia has professional experience in direct clinical work in all different levels
of care, non-profit management and managed health care. Julia's professional interests
and experiences include: anxiety, depression, substance use, low self-esteem and body
image related issues, relationship issues, bereavement as well as infertility and grief
counseling. Julia's clinical work is focused on helping others navigate through life
transitions.
L. Megan Kersting, LMHC, PsyD
Staff Therapist
Pronouns: she/her/hers
Megan is a licensed psychologist and mental health counselor who has worked with individuals across the lifespan and within the field of college mental health. She has a doctorate in psychology from William James College, a master's degree in counseling psychology from Boston College, and earned her B.A. at Bowdoin College. She has a demonstrated passion for working with college students and empowering them to learn how to manage their mental health issues. Areas of clinical interest include depression, anxiety disorders, relationship issues, and trauma.
Outside of work, Megan enjoys morning walks, whitewater rafting, listening to podcasts about random celebrities, and cooking.
Amy Krentzman, MSW, LICSW
Staff Therapist
Amy's professional interests include: college counseling, depression, anxiety, identity development, self esteem, grief and loss, relationship issues, giftedness, divorce and blended families.
Amy enjoys Shabbat dinner with family and friends, walks with her dog, swimming, yoga and shopping.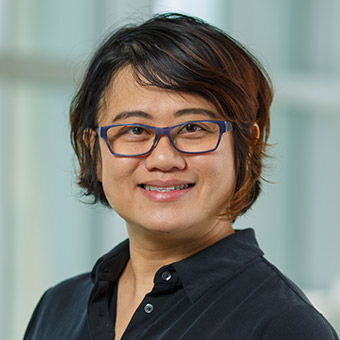 Peining Lo-Bromberg, MSW, LICSW
Staff Therapist
Community Therapist
PeiNing's professional interests include: understanding the effect of intersectionality and immigration on mental health, addressing issues related to life cycles, identity development and transitions, working with individuals with self-harming behaviors through dialectical behavioral therapy and mindfulness, and understanding issues related to oppression/power through a Narrative Therapy approach.
Outside of work, PeiNng is the mother of one biracial and bilingual child. In her free time, she enjoys exploring different cultures through food and traveling or contemplating her next trip, doing hot yoga, dancing salsa and gardening.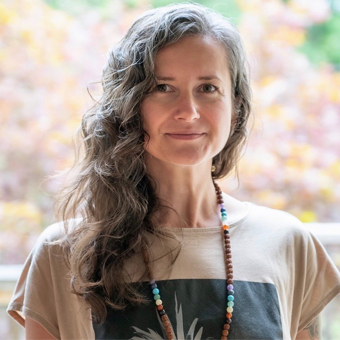 Joanna Mann, MSW, LCSW
Social Work Fellow , Interim BASICS Coordinator
Pronouns: She/They
Professional interests focus on applying mindfulness and somatic practices to mental health care, advocating for individuals who are navigating alternative lifestyles and non-heteronormative relationship structures, exploring gender and sexual identity, unpacking shame and stigma through sex-positive education, identifying how sociocultural norms impact anxiety and depression, understanding addictive behaviors and developing harm reduction practices through a trauma-informed lens.
Personal pleasures include practicing yoga and dance as meditation, time in and on the water and connecting with friends and family.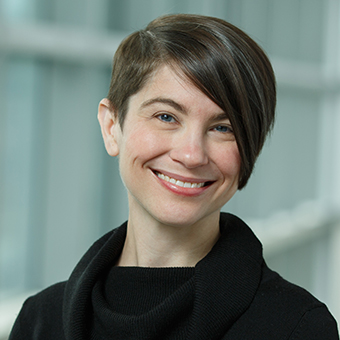 Hadassah Margolis, MSW, LICSW
Lead Therapist, Group Therapy Program
As a group therapist, Hadassah's professional clinical interests include psychodynamic, psychoeducational, and cognitive behavioral therapy (CBT) approaches. She focuses on emotional intelligence; interpersonal connection; assertiveness; symptom management, curiosity, and acceptance; and the intersection of spirituality and mental health.
Hadassah's macro interests span local politics, grassroots community-building initiatives, and craftivism. In all her work, there is a common thread: Hadassah creates civic infrastructure and makes it possible for people to transform themselves through dialogue, reflection, and common action.
Outside of work, Hadassah enjoys visiting open studios, fostering kittens, doing puzzles with her family on Shabbat, and eating popcorn while watching Netflix.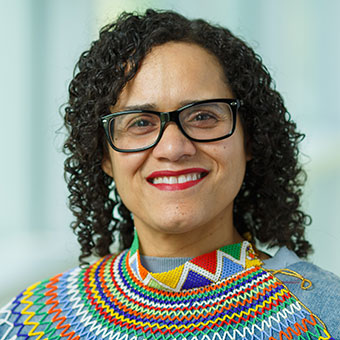 Roxann Mascoll, MSW, LICSW
Staff Therapist
Roxann identifies as a Black Nuyorican. Her professional interests include relational therapy, trauma-focused family dynamics, and she is an empathic clinician.
Roxann's interests are counting how many times someone sings the 'Roxann' song (The Police/UTFO). She loves working to improve her health and mental wellness. She is an avid Caribbean cruiser.
Sarah McCann, NCC, LPC
Associate Director
Pronouns: she/her/hers
Anna Meilman, LMHC
Staff Therapist
Pronouns: she/her/hers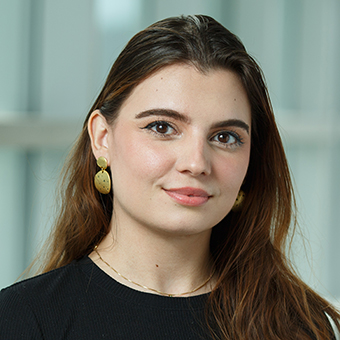 Vanessa Mena-Gibson, MSW, LICSW
Staff Therapist & Case Manager
Vanessa's professional interests include: the impact of immigration, relationship issues ( interpersonal + intrapersonal), implications of intersectionality, depression, first generation, stress, anxiety, self-esteem, college adjustment, homesickness and mindfulness.
Outside of work, Vanessa's interests include: speaking Spanglish, anime, architecture and design, healing crystals, astrology, transcendental meditation, gaming, tarot, listening to music, collecting records, coffee, basketball, concerts, fashion, film, traveling and trying new food.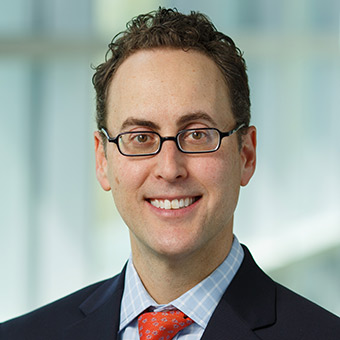 Jonathan Moran, MD/MBA
Staff Psychiatrist
Jon's professional interests include: wellness, mindfulness, psychodynamics of medications, addictions and sports psychology.
Outside of work, he is an avid Boston sports fan who enjoys spending time with family and friends, competing in a softball league and playing guitar.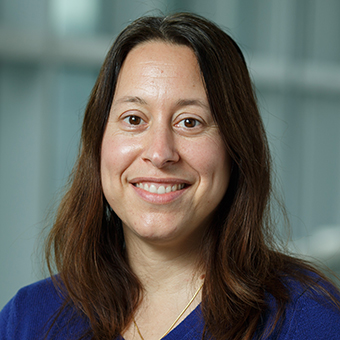 Tal Nir, PhD
Staff Therapist
Tal's professional interests include: utilizing cognitive behavioral interventions with adolescents and adults with anxiety and mood disorders, individuals with disordered eating and negative body image as well as LBGTQ identity development.
Outside of her work, Tal enjoys swimming, painting, volleyball and spending time with family and friends.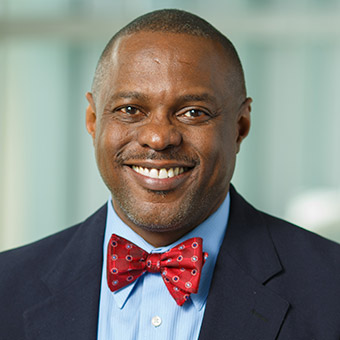 Martin Pierre, PhD
Staff Therapist
Martin's professional interests include: trauma informed treatments, relationship difficulties, anxiety/depression, self-esteem issues, career/academic concerns, depression, grief and loss, family issues, substance abuse, life transitions, personal growth and development, exploring questions about sexual orientation, gender, racial, cultural, class and spiritual identity issues. He enjoys mentoring undergraduate and graduate students toward academic and professional growth.
Martin enjoys traveling, cooking, outdoor activities, listening to 'old school' music, running, spoken word, scientific research and writing movie scripts that focus on both social and psychological issues.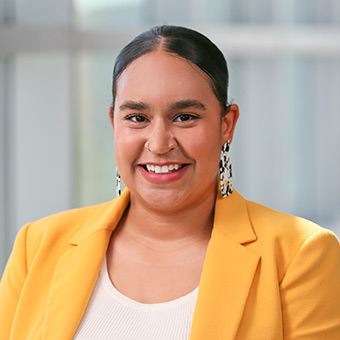 Amneris Torres
Staff Therapist, Community Therapist for Academic Services
Pronouns: she/her/hers
Amneris' professional interests include: relational therapy, dealing with family stressors, managing healthy relationships, habit formation, implications of intersectionality, depression, anxiety, and college adjustment. She is focused on helping people navigate life challenges by addressing the daily stressors impacting their day to day lives. 
Outside of work Amneris enjoys reading, binge watching murder documentaries, yoga, listening to podcasts and cooking.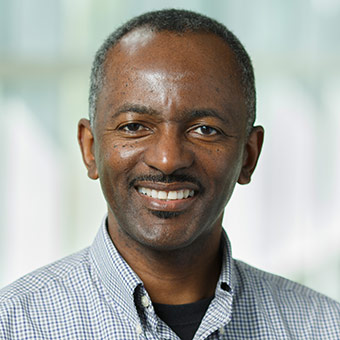 Dennis Tyrell, PhD
Associate Director
Co-Director of Training
Professional interests include: counseling with adolescents and adults, relationship and family of origin concerns, anxiety, depression, grief/loss, trauma, migration and cultural adjustments. Dennis is passionate about utilizing a multicultural framework in understanding the narratives that impact the lives of clients that he treats. He seeks to better understand marginalized identities that clients hold while promoting a holistic integration of self-acceptance and compassion.
Outside of work, Dennis enjoys finding balance through activities such as singing, writing, hiking, watching sports, and doing life together with those in his church family.
Meet our Interns
Alissa Assad, M.A.
Clinical Psychology Intern
Pronouns: she/her/hers
Alissa identifies as an Arab-American woman. Her passion for therapy/college counseling stems from her identity and experiences as a first-generation college student. Alissa's professional interests include working with first-gen students, unpacking (generational) trauma, exploring the interaction of physical & mental health, anxiety & depression, identity exploration, and body image. Alissa often utilizes person-centered, developmental, psychoeducational, and solution-focused approaches; meeting students where they are at and supporting them through better understanding themselves and their needs.
Outside of work, Alissa is a full-time and fourth-year graduate student earning her PsyD in clinical psychology. Alissa enjoys working out/running, listening to R&B and afrobeats, watching reality TV or True Crime, and exploring new restaurants.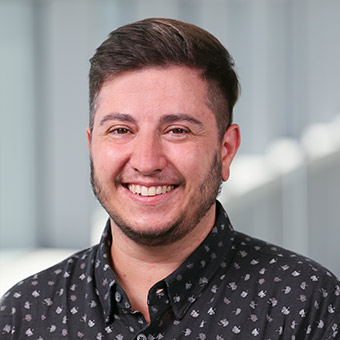 Shawn Bact, M.B.A.
MSW intern
Pronouns: they/them/theirs
Shawn's professional interests include: somatic-based trauma-informed care, complex trauma and the aftermath of traumatic events, PTSD, EMDR, gender and sexuality based identity development, LGBTQIA+ affirming mental health care, anxiety, depression, passive or acute suicidal ideation, supporting non-heteronormative relationships, working with substance use through a harm reduction lens, sex positive and body positive/neutral psychoeducation, managing stress induced by marginalization and oppression, and working with people who carry multiple identities and are seeking a space where they can bring their whole selves. Shawn tends to utilize a relational, trauma-informed, strengths-based and solutions-focused approach. Prior to Brandeis, their previous experience has been doing in-home clinical work with BIPOC LGBTQIA+ adolescents, young adults, and their families.
Outside of work, Shawn enjoys supporting gender diverse youth, community organizing to build the world they want to live in, finding new bodies of water to float in, baking, camping, riding their bike, drinking warm beverages, and watching reality television.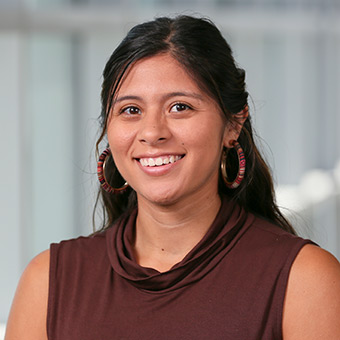 Deyanira Enriquez, M.A.
Doctoral Psychology Intern
Pronouns: she/her/hers
Deyja's professional interests include: sport and performance, transition and change, racial injustice and trauma, mindfulness, interpersonal issues, personal growth, depression, stress, body image, mind-body connection and demystifying and normalizing therapy for all.
Deyja identifies as a Latina of Mexican descent. Outside of work, she enjoys spending time with friends and family, getting outside, curating playlists for every mood and occasion, re-bingewatching Insecure & Ted Lasso, drinking matcha, or planning her next trip.
Nina Griffin
MSW Intern
Pronouns: she/her/hers
Harshmeet Kaur, PhD
Post Doctoral Fellow
Pronouns: she/her/hers
Aidan Kraus, Ed.M
Advanced Psychology Intern
Pronouns: they/them
Administrative Staff
LaShaun Lockhart, BSBA
Administrative Director
Pronouns: she/her/hers
Jane Baynes
Billing Coordinator
Pronouns: she/her/hers