Giumette Academic Achievement Award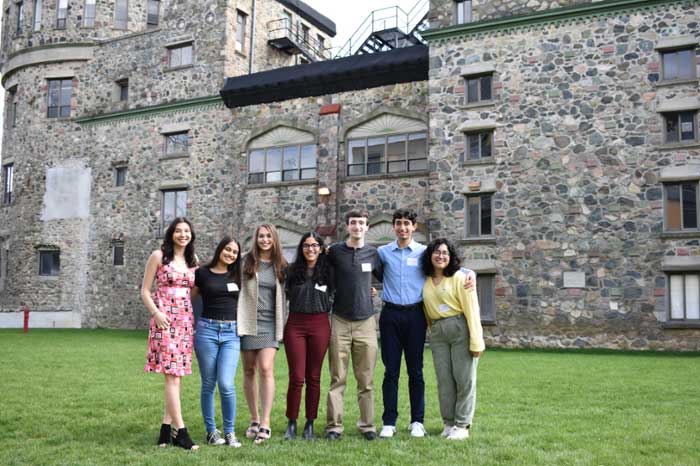 The Giumette Academic Achievement Award was developed by the Office of Students and Enrollment, in conjunction with the Student Union and the Office of the Dean of Arts and Sciences, as a way to recognize currently enrolled sophomores who have distinguished themselves in their course of study at Brandeis.
Formerly known as the Brandeis Academic Achievement Award, the award was renamed in 2015 in honor of Peter Giumette, who served as the dean of student financial services for more than 20 years and who had a deep commitment to increasing access to educational opportunities for first-generation and low-income students. The purpose of the award is to recognize outstanding scholarship, academic achievement, and Brandeis community engagement as evidenced by grades, recommendations, personal accomplishment, and demonstrated involvement in campus life.
The Academic Fellowships Team is here to support you through all steps of the application process. If you are interested in connecting with us to learn more, please contact us at fellowships@brandeis.edu.
Eligibility 
Currently enrolled sophomores who will achieve junior status in the 2023-2024 academic year
Cumulative GPA of 3.70 or higher
Have excelled academically
Have made a contribution to the Brandeis community
Have demonstrated personal growth as a result of their time at Brandeis so far
Renewal Eligibility 
Recipients of the Giumette Award must maintain a cumulative GPA of 3.25 in order to be eligible for scholarship renewal. Students on academic or behavioral probation will not be eligible for renewal.
Application Timeline
Eligible students notified via email: Late January 2023
Applications Deadline: March 1, 2023
Letters of recommendation: Should be submitted through Slate
Award
Up to 10 awards in the amount of up to $5,000 per semester will be conferred for the junior and senior years. Recipients will be chosen by a selection committee composed of students, faculty and staff.
Please note that recipients of the Malkin Scholarship, Slifka Scholarship, and Traquina Scholarship are not eligible to receive funding from the Giumette Academic Achievement Award.