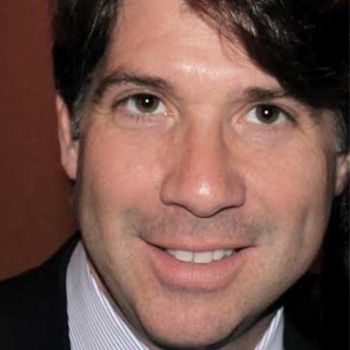 Paul Walborsky '88, MA'89 is chief executive of GigaOM, the Silicon Valley-based media company that has emerged as a highly influential voice in the world of business and technology.
Walborsky joined GigaOM (pronounced GEE-ga-Ohm) in 2007—when it was just a start-up—as its fifth employee. Today GigaOM is a global media, research and events company with annual revenue in the tens of millions of dollars, 60 employees, and offices all over the U.S. Its blog, which specializes in sharp, timely news analysis, has over six million unique visitors per month. In February the company acquired paidContent, a news and information company, which will expand its footprint in New York City and the U.K.
A former Wall Street executive, Walborsky experienced his first brush with entrepreneurial success in 1996, founding WorldStreet, a technology communications platform for the financial services industry. The company was acquired in 2002 by what is now Thomson Reuters.
"Most entrepreneurs are driven by wanting to make a change in the world," he says. "My goal has always been to start something that connects people, to create something that has an impact. The currency of success is money, but entrepreneurs are driven by ideas."
Ideas and perhaps some solid math skills, adds Walborsky, who graduated from the first class of what later became Brandeis International Business School (then the Lemberg Graduate School of International Economics and Finance).
"The Brandeis economics department was very quantitative. We weren't just memorizing formulas the way a lot of MBA students do; we had to know how equations were derived. It was rigorous, but today I am grateful for the training."
The school's global focus also left a deep impression. "It was one of the first non U.S.-centric programs," says Walborsky, who grew up in Mexico City. "We learned about how the world's financial system operates, how global economies work in concert…it was a great program. I would do it again."
Walborsky says he was drawn to the opportunity at GigaOM because he saw that the business of media and how people consume information was being disrupted.
"In the past, you'd read an article in the newspaper but couldn't interact with it," he says. "Internet journalism and blogs give you the opportunity to actively engage with what you read. You can praise an article or idea, criticize it, or poke holes in it. And, more importantly, you can learn what other fellow readers think. News is social and people want to participate."