Impact Newsletter
Latest Issue:
December 2018>

More Resources
Hornstein Highlights
Social Media
What's Happening
#HornsteinHappenings
Community Highlights
2019-2020
Hornstein turns 50!
Mark your calendars on May 3-4, 2020 for a celebratory conference on the Brandeis campus! Read more>
---
New Director Search
The Hornstein Program and Brandeis University seek a new director for the program. Read more>
---

Hornstein Class of 2021 and New MA Cohort!
In August we welcomed the Class of 2021 as well as a new cohort of four students who are enrolled in the standalone MA in Jewish Professional Leadership! 
---
Hornstein Class of 2019 Graduation!
Hornstein faculty, alumni, staff, family, and friends joined us on Sunday, May 19, 2019 for the commencement of the small but spirited Hornstein Class of 2019. Anita Diamant was the keynote speaker and recipient of this year's Bernard Reisman Award. Congratulations to all!
---
Anita Diamant Receives
2019 Bernard Reisman
Professional Excellence Award
The Hornstein Jewish Professional Leadership Program at Brandeis University is pleased to announce Anita Diamant as this year's recipient of the Bernard Reisman Professional Excellence Award, and as the Commencement Speaker on May 19, 2019, for the Hornstein graduating Class of 2019.
"Anita Diamant is a visionary and creative community leader who has inspired people in Boston and throughout the world," observes Ellen Smith, Director of the Hornstein Program. "Through her writing, and her activism in shaping innovative and responsive Jewish organizations, she serves as a bridge builder, an inspiring leader, and a role model to so many of our students and alumni. We are honored to present the Reisman Award to her, and celebrate her as our Commencement Speaker."

Please join us in congratulating and honoring Anita for her service to the Jewish community. 
---
Students spend nine days in Israel for the annual Myra Kraft Seminar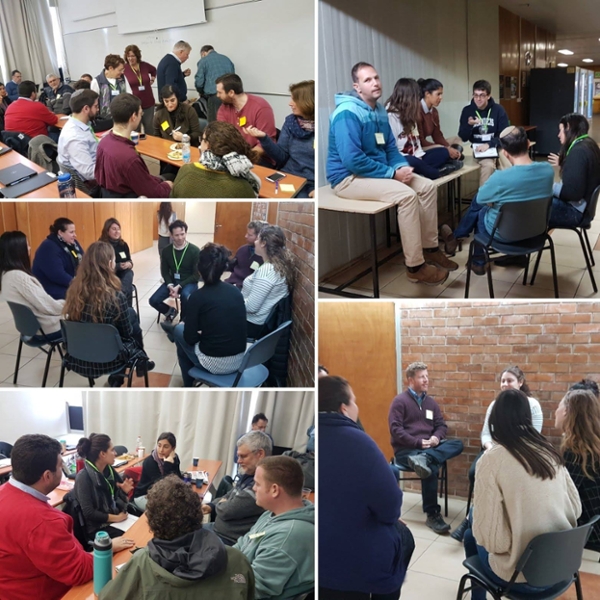 This year Hornstein students participated in a project-based seminar and mifgash in Israel. They spent time at numerous organizations, including the Ruderman Program for American Jewish Studies at the University of Haifa, The Jewish Agency for Israel, Taglit-Birthright Israel, The Jewish Agency for Israel Shlihim Training School, Hillel International Israel, Honest Reporting, and the ROI Community, and many more. Students met with Jewish leaders and thought-leaders, such as Zvika Klein who spoke to them about how Israeli media covers world affairs, and in Tel Aviv, a surprise visit from the Mayor! See more about the January 2019 Kraft Seminar at Hornstein's Facebook page>
---
News from the Hornstein Program is published regularly on our Facebook page. Check it out!