Events
Past Events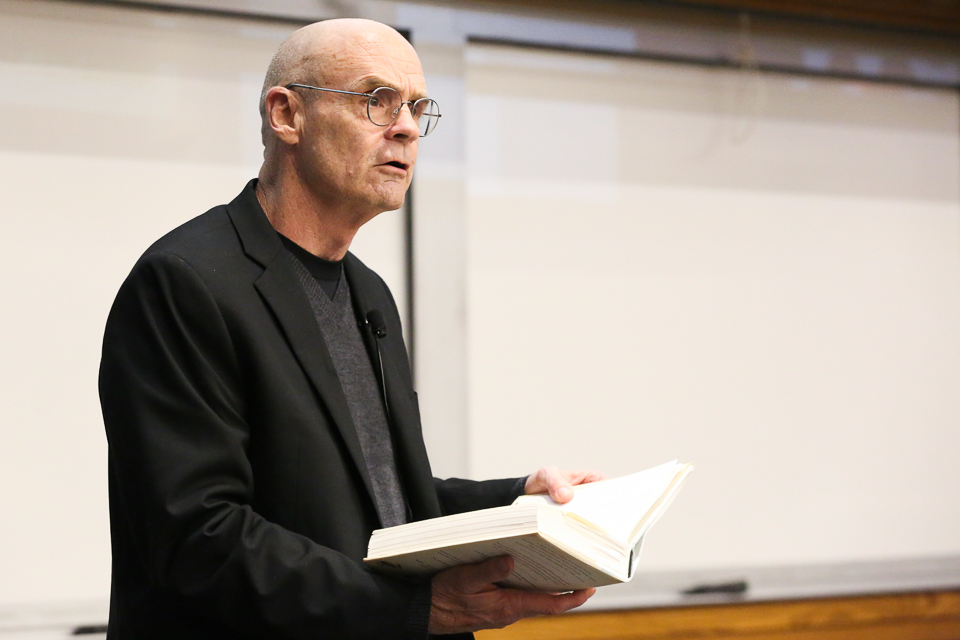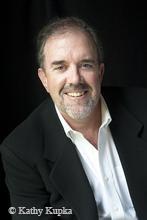 Richard Nixon: The Life
October 17, 2017
Prize-winning biographer John Farrell discussed his new book "Richard Nixon: The Life." In a Jan. 1, 2017, op-ed in The New York Times, Farrell previewed one of the book's sensational findings: that Nixon personally directed a secret campaign to scuttle Lyndon Johnson's October 1968 peace initiative. His fellow historians told the Times how the book provides a key and missing piece to the history of the Vietnam War. Farrell's lecture is exceptionally relevant in the age of Trump.
Farrell is a contributing editor to Politico Magazine and a contributor to The Atlantic, after a prize-winning career as a journalist, most notably at The Denver Post, National Journal and The Boston Globe, where he worked as White House correspondent and served on the vaunted Spotlight team.
Obit: Life on Deadline
October 10, 2017
Filmmaker Vanessa Gould visited Brandeis for a special screening of her film "Obit: Life on Deadline" at the Wasserman Cinematheque. Sponsored by the Edie and Lew Wasserman Fund; the Film, Television and Interactive Media Program; and the Journalism Program.
Six Minutes in Berlin: The Nazi Olympic Games in Sports and Media History
February 9, 2017
With Michael J. Socolow, associate professor and graduate coordinator in the Department of Communication and Journalism at the University of Maine. Socolow's scholarship on media history has appeared in Journalism & Mass Communication Quarterly, The Journal of Broadcasting and Electronic Media, Technology & Culture, and other scholarly journals. He is also a former broadcast journalist who worked as an assignment editor for CNN and as a freelance information manager at the Barcelona, Atlanta and Sydney Olympic Games.
'Spotlight' Revisited: The Boston Globe's Coverage of the Sexual Abuse Crisis in the Catholic Church
November 10, 2015
In conjunction with the release of the film "Spotlight," a fictionalized portrayal of the Boston Globe's discovery and subsequent coverage of the sexual abuse crisis in the Roman Catholic Church, the journalism program hosted a panel that revisited the challenges and implications of that coverage. The panel was moderated by Eileen McNamara, former Globe columnist and professor of the practice of journalism at Brandeis.
Participants included Marty Baron, former editor of The Boston Globe (now editor of the Washington Post); Walter Robinson, Sacha Pfeiffer and Mike Rezendes of The Globe's "Spotlight" investigative team; Jon Albano, attorney for The Globe; and Josh Singer, screenwriter of the "Spotlight" film.
'Spotlight': The True Story Behind the Scandal that Shook the World
November 9, 2015
A special screening of the movie "Spotlight," which tells the true story of the Pulitzer Prize-winning Boston Globe investigative team that uncovered and reported on the sex abuse scandal in the Boston Archdiocese. Presented by the Film, Television and Interactive Media Program; the Journalism Program; and the Edie and Lew Wasserman Fund.
Getting to Work: Irony and Socialism in Orwell's 'The Road to Wigan Pier'
November 16, 2013
With Alex Woloch, professor of English at Stanford, who is working on a book-length study of George Orwell, focusing on his formal innovations between journalism and fiction.
The Red Market: On the Trail of the World's Organ Brokers, Bone Thieves, Blood Famers and Child Traffickers
March 7, 2012
A lecture and book signing with Scott Carney, investigative journalist, author and Schuster Institute Senior Fellow, in Rapaporte Treasure Hall.
Schuster Institute Senior Fellow Scott Carney spent five years investigating the "rise, fall and resurgence" of a multibillion-dollar hidden economy known as the "red market." In his book "The Red Market: On the Trail of the World's Organ Brokers, Bone Thieves, Blood Farmers and Child Traffickers," Carney writes about poor villagers in India who sell their kidneys for cash, grave diggers who steal human bones for the Western market's demand for anatomical skeletons, and temple owners who sell the hair of their devotees to American wig makers for $6 million a year.
Carney's multimedia presentation was followed by a Q&A session and book signing. You can read more about it here.
From Vincent Chin to Marriage Equality: Reflections on Hate Violence, Human Rights and Interconnectedness 30 Years After
March 1, 2012
With Helen Zia, an award-winning journalist and scholar who has covered Asian American communities and social and political movements for decades. She is the author of "Asian American Dreams: The Emergence of an American People," a finalist for the Kiriyama Pacific Rim Book Prize. She is also co-author, with Wen Ho Lee, of "My Country Versus Me," which reveals what happened to the Los Alamos scientist who was falsely accused of being a spy for China in the "worst case since the Rosenbergs."
Zia is former executive editor of Ms. magazine. Her articles, essays and reviews have appeared in numerous publications, books and anthologies. She was named one of the most influential Asian Americans of the decade by A. Magazine. Zia has received numerous journalism awards for her ground-breaking stories; her investigation of date rape at the University of Michigan led to campus demonstrations and an overhaul of its policies, while her research on women who join neo-Nazi and white supremacist organizations provoked new thinking on the relationship between race and gender violence in hate crimes.
This event was sponsored by American Studies, Journalism, Women's & Gender Studies, Office of the Dean of Arts & Sciences, Brandeis Pluralism Alliance, International Center for Ethics, Justice, and Public Life, Brandeis Asian American Student Association, Student Union, Conference & Events, Feminist Majority Leadership Alliance, Women of Color Alliance, Her Campus Brandeis, Girl Effect, Vagina Club, Pre-Law Society, the Justice, Triskellion, Intercultural Center, Wellesley College Asian American Student Association. You can read more about it here.
Enron: A Case Study in Whistleblowing and American Journalism
October 26, 2011
A talk by Sherron Watkins, former vice president of Enron Corp. and the whistleblower who alerted then-CEO Ken Lay in August 2001 to accounting irregularities within the company. In "Power Failure: The Inside Story of the Collapse of Enron" (Doubleday, 2003), Watkins tells the inside story of that scandal that rocked the American financial world and beyond. Author Gregory McNamee said this about "Power Failure:"
Though Osama bin Laden's pawns barely dented the U.S. economy... [Ken] Lay and his lieutenants brought it to its knees. Swartz's and Watkins's eye-opening account will rekindle new indignation over unpunished crimes and well-rewarded hubris, and it ought to be required reading in business schools henceforth.
Alison Bass, lecturer in journalism at Brandeis University and author of "Side Effects: A Prosecutor, a Whistleblower and a Bestselling Antidepressant on Trial," offered a reporter's point of view on whistleblowing. Offering legal perspective was Dana Gold, director of the American Whistleblower Tour: Essential Voices for Accountability, a program of the Government Accountability Project.