Events: Current, Featured, and Past
Current Events
Boston Globe's "Blind Spot" Team
November 15, 2021
Pulitzer-winning Globe team Coming to Campus
Mark your calendars: On the evening of Monday, Nov. 15 at 7 p.m., we'll be hosting the team behind the Boston Globe's series "Blind Spot," which took home this year's Pulitzer Prize for Investigative Reporting. Reporters Evan Allen, Laura Crimaldi and project editor Brendan McCarthy will join us in person on the Brandeis campus (with the team's two other reporters, Vernal Coleman and Matt Rocheleau, joining via Zoom). They'll discuss how they uncovered systemic government failures that led to dangerous -- and sometimes deadly -- consequences for drivers. And in turn, how their investigation led to reform. 
This project is an example of investigative multimedia journalism at its best. Also joining the panel will be Director of Audience Experience Heather Ciras. Brandeis students will have the valuable opportunity to ask questions of the journalists behind this Pulitzer win and hear about how dogged reporting and creative presentations can influence both public thought and government action. For more info and to reserve a seat for this free event, go to:
Featured Event
Science Journalism & the Pandemic
March 3, 2021
A Brandeis Journalism Program Forum on the News Media's Role in the Public Health Fight Against COVID – and Disinformation Around It
Featuring: Dr. Anthony Fauci, Dr. Atul Gawande, and Dr. Elisabeth Rosenthal
This webinar is in conjunction with Professor Swidey's Spring 2021 Journalism course 130b: Science Journalism, the Pandemic, and Disinformation.
Dr. Anthony Fauci is the Director of the National Institute of Allergy and Infectious Diseases and Chief Medical Advisor on COVID-19 to President Biden.
Dr. Atul Gawande is both a staff writer for The New Yorker, and a surgeon at Brigham and Women's, as well as the author of several books on health care in the United States, including Being Mortal.
Dr. Elisabeth Rosenthal is is the Editor-in-Chief of Kaiser Health News and an Opinion writer for the New York Times. Her latest book is: An American Sickness: How Healthcare Became Big Business and How You Can Take It Back.
Past Events
Astead W. Herndon Joins JOUR 113a
October 19, 2021
The New York Times national political reporter Astead W. Herndon met with Neil Swidey's JOUR 113A Long-form Journalism: Storytelling for Magazines and Podcasts on Tuesday, October 19th.
Gillian Flynn Joins JOUR 114b
October 12, 2021
Gillian
Flynn
, the journalist-turned-novelist-
turned-screenwriter behind 
Gone Girl,
 visited Josh Wolk's Arts Journalism, Pop Culture and Digital Innovation course on Tuesday, Oct. 12, at 3:30 p.m. in Olin-Sang 101.
Dave Jorgenson Joins JOUR 89A
October 6, 2021
WEDNESDAY, OCT. 6, AT 12:15pm
The Washington Post's "TikTok Guy" and executive producer Dave Jorgenson joins JOUR 89A 1 Contemporary Media: Internship and Analysis 
Spring 2021: Notable Speakers Join Brandeis Journalism Classes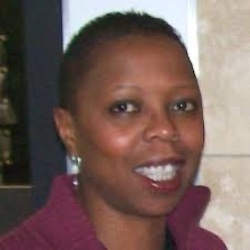 The Journalism Program has welcomed some very accomplished guest speakers to classes this semester, with many more to come. Neil Swidey's Science Journalism & the Pandemic course hosted Ann Scales, a former White House correspondent and newsroom editor who is now the Director of Media Relations for the Massachusetts Department of Public Health. She spoke about her experiences being on the front lines of public health communications during a pandemic. And she shared insights about what she has learned from being a journalist and then someone whose job it is to field questions from journalists. 
-Alvin Chang is a leader in data visualization and explainer videos, now with The Guardian. He previously worked for Vox, ESPN and other newsrooms. He spoke to students about the art and science of storytelling through data.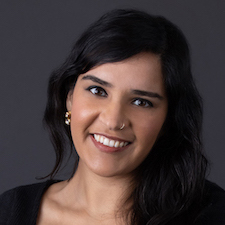 -Swati Sharma is the newly named editor-in-chief of Vox Media who was most recently managing editor of The Atlantic. She discussed her work as a newsroom leader in both audience development and explanatory journalism.  Swati Sharma, also discussed her track record as a leader in both audience development and explanatory journalism.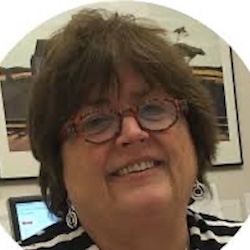 - Lisa Tuite is the retired longtime The Boston Globe head librarian who played a key behind-the-scenes role in the investigation depicted in the movie Spotlight. She stressed to students that they have a wealth of free resources available through the Brandeis Library, especially the powerful database favored by journalists, Nexis Uni. Students can find that database here.
Journalism through the Lens of New Media
March 23, 2021
Anne Kornblut, Head of Global Curation for Facebook and a Pulitzer Prize-winning former editor and reporter at 
The Washington Post
,
spoke about journalism through the lens of new media -- and legacy media.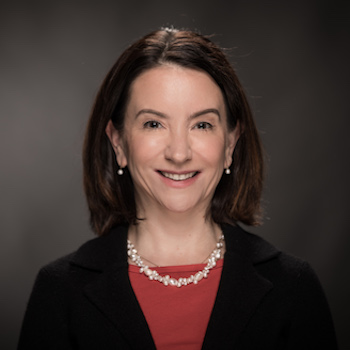 February 4, 2021
7:00 pm - 8:00 pm, EDT

HBI Project on Latin American Jewish & Gender Studies
Participants joined LAJGS in conversation with Leah Soibel, Fuente Latina founder and CEO, and Susanne Althoff, journalist and author of Launching While Female (2020).
The event addressed the entrepreneurial and journalistic aspect of Fuente Latina's mission to bring Israeli news coverage to a global Hispanic audience, exploring Leah Soibel's role as a Latina entrepreneur and the organization's women's centered journalism programs.  A recording of the event is available here.
Co-sponsors: Schusterman Center for Israel Studies, Brandeis International Business School, Brandeis Journalism Program
Moderated by Dalia Wassner, Ph.D. Director, HBI Project in Latin American Jewish & Gender Studies
Panelists:
Leah Soibel

, founder and CEO of Fuente Latina, is a Hispanic American and Israeli who has more than a decade of experience on the ground in Israel, the U.S, Latin America and Spain working with Spanish-language journalists and opinion leaders from around the world.

Susanne Althoff

, Assistant Professor at Emerson College and past editor-in-chief of Boston Globe Magazine, is author of Launching While Female: Smashing the System that Holds Women Entrepreneurs Back (Beacon Press, 2020).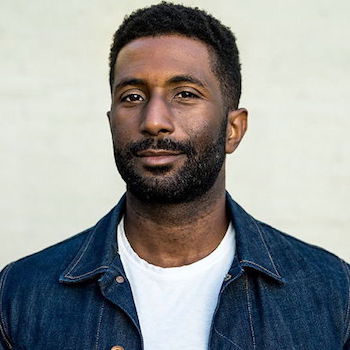 Examining Intersectionality, Identity and Black Culture in America with Wesley Morris of The New York Times
November 18, 2020
Wesley Morris, the Pulitzer winning culture writer, critic and podcast host for the New York Times, as well as one of the featured writers on the "1619 Project," spoke at Brandeis 5:30-7 p.m. via Zoom.  Co-sponsored by African and African American Studies with the Office of the Dean of Arts and Sciences, American Studies, and the Mandel Center for Humanities.  Student moderators Kwesi Jones, Monica Keel, Lesedi Lerato Mataboge, and Sophie Brill Weitz led the discussion and then fielded questions from the audience.  The moderators are featured below.
Examining Intersectionality: Student Moderators
November 18, 2020
Student moderators Kwesi Jones, Monica Keel, Lesedi Lerato Mataboge, and Sophie Brill Weitz led the discussion and then fielded questions from the audience.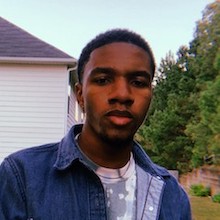 Kwesi Jones:  Senior, double-major in Film & Television and African/African-American Studies.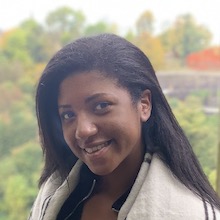 Monica Keel: Graduate student in Women's, Gender, and Sexuality Studies.  She double majored in Spanish & French, and minored in Sociology at Manhattanville College.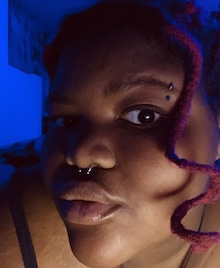 Lesedi Lerato Mataboge: First-year student with an interest in  a major in Politics with minors in Legal Studies, Studio Art, and Journalism.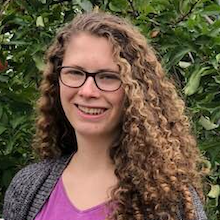 Sophie Brill Weitz:  Senior, Education Studies major and triple minors in Journalism; Creativity, the Arts, & Social Transformation; and Social Justice and Social Policy.
Campaign 2020: Yes, Historians Will Be Writing About It
October 14, 2020
The late publisher of The Washington Post once famously described journalism as the "first rough draft of history." On the eve of the second presidential debate, join Brandeis journalism professors Eileen McNamara and Maura Jane Farrelly as they attempt to write a very rough draft of the 2020 presidential campaign and how it may be understood by future Americans. You may find a recording of the event.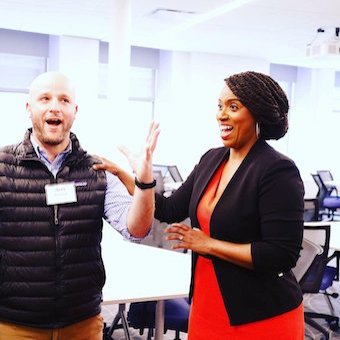 Meet the Minor: Alex Goldstein '06
September 30, 2020
Meet the Minor Night featured
Ayanna Pressley advisor Alex Goldstein '06
The "Meet the Journalism Minor Night" featured noted political strategist Alex Goldstein '06.  Alex Goldstein attributes a big part of his success in the political world to learning how to think like a journalist during his time at Brandeis. As the founder and CEO of the political strategy firm 90 West, Goldstein played a leading role in the groundbreaking campaign of Ayanna Pressley, the first woman of color elected to Congress from Massachusetts. He previously served as a senior advisor to Massachusetts Governor Deval Patrick, who was the first elected African-American governor in state history – and only the second in US history.  More recently, Goldstein started the Faces of COVID, an ambitious initiative to provide intimate portraits of the thousands of lives lost to the pandemic. (Watch Goldstein's recent segment on MSNBC about the initiative.)