Advisory Committee
The Legacy Fund Advisory Committee is a group of volunteers and donors to the Legacy Fund that work annually in providing guidance to the Brandeis community on issues related to social justice, promoting the legacy of Louis D. Brandeis, and supporting the Legacy Fund's grant making process. Members of the committee assist in fundraising and reviewing grant requests and outcome reports. The current committee roster is below.
Jules Bernstein '57, Committee Chair
Jules Bernstein is a Washington, D.C.-based labor lawyer who has advocated for workers' rights for more than a half-century. He has represented several of the country's largest labor unions. In 1970, he served as union counsel when 250,000 U.S Postal Service workers went on strike. As a result, they obtained substantial wage increases, the right to collective bargaining and the first of many subsequent negotiated labor contracts. In the 1980s, he sued the Postal Service after discovering that postal employees were not being properly compensated on the job and were not being paid for work performed at home. Following years of litigation, 500,000 postal workers won retroactive wages and damages. While counsel to the International Brotherhood of Teamsters, he helped organize the March on Washington for Jobs and Freedom in 1963.  He and his wife, Linda Lipsett, operate a "mom and pop" labor law firm, where they specialize in Fair Labor Standards Act litigation. He serves on the board of directors of Interfaith Worker Justice and the National Employment Law Project. At Brandeis, he is a member of the Board of Overseers at the Heller School for Social Policy and Management and the Board of the National Center for Jewish Film. In 2006, he established the Louis D. Brandeis Legacy Fund for Social Justice. He received the Brandeis Alumni Achievement Award in 2007. Bernstein earned his J.D. from the University of Chicago Law School and his LL.M. in labor law from the New York University Law School.
Walt Mossberg '69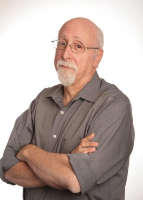 Walt Mossberg is a veteran technologist columnist, commentator, reviewer and conference producer. From 1991 through 2013, Mossberg was the principal technology columnist at the Wall Street Journal, where he was widely credited with pioneering the modern, consumer-focused, technology review and commentary. He also co-founded AllThingsD, Recode and the D and Code Conferences. He co-created and co-hosted a popular podcast, Ctrl-Walt-Delete. In 1999, Mossberg became the first technology writer to receive the Loeb award for Commentary. In 2001, he won the World Technology Award for Media and Journalism and received an honorary Doctorate from the University of Rhode Island. In 2017, he was awarded the Loeb Lifetime Achievement Award. Mossberg is a board member for the non-profit, nonpartisan News Literacy Project. Mossberg is a former trustee of Brandeis University, and a recipient of the Alumni Achievement Awards from Brandeis University and the Columbia University Graduate School of Journalism. He lives in Maryland with his wife, Edith Mossberg '69, an early childhood educator.
Nancy Shapiro '69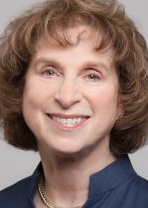 Dr. Nancy Shapiro is the associate vice chancellor for education and outreach at the University System of Maryland (USM). Her work focuses on the education pipeline from kindergarten through college (P-20), including teacher preparation policy and creative ways of reaching state college attainment goals. Her expertise includes higher education policy, college readiness, teacher education, STEM education policy, and undergraduate and professional learning communities. As the USM director of school-university partnerships, Dr. Shapiro works with 12 institutions of the University System of Maryland, two-year colleges, and K–12 schools to foster critical partnerships and learning communities to improve the quality of teaching and learning in Maryland.  She has authored numerous books and articles on creating and sustaining learning communities and P-20 partnership work. Most recently, Dr. Shapiro is leading the $3 Million U.S. Department of Education First in the World Maryland Mathematics Reform Initiative which will reduce remediation in mathematics and introduce a new higher education statistics curriculum for students in select majors in Maryland.  Dr. Shapiro graduated Phi Beta Kappa, BA in history from Brandeis University, and earned her MAT from the University of Delaware, and PhD in Curriculum and Instruction from the University of Maryland. In 2004, she was awarded the Brandeis University Alumni Association Harry S. Levitan Education Prize. She lives in Maryland with her husband, Ira Shapiro '69, an author and expert in U.S. trade policy.
Shaina Gilbert '10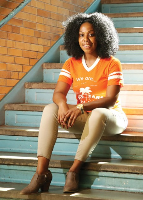 Shaina Gilbert is an educator in the Boston Public Schools where she teaches English as a Second Language to Haitian Students. In 2009, Shaina launched Empowering Through Education (ETE) Camp, a free academic, leadership camp that seeks to prepare the most vulnerable youth living in Hinche, Haiti to become the future social justice leaders of Haiti. The camp began with 43 youth participants and after 10 consecutive summers in operation, ETE Camp is a non-profit organization that serves over 250 youth living in the community. Shaina started ETE Camp with funding from the Legacy Fund through the Hiatt Career Center's World of Work Internship Program. Shaina received her bachelor's degrees in Public Health and Sociology from Brandeis University and her Master's in Education from Boston University. 
Sahar Massachi '11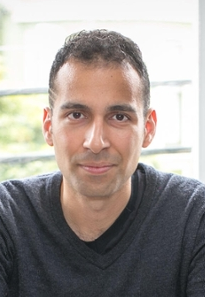 Sahar Massachi was born in Israel to refugees from revolutionary Iran. Since his childhood in the states, he's tended to focus on writing, political organizing, computers, wisdom, jews, family, startups, and the divine. 
He's recovering from an almost four year stint at Facebook, working on projects to protect elections and deepen civic engagement. Before that, he was at Wikimedia, in charge of the data powering the testing of fundraising for the whole organization. I
n his career, he has founded two prosocial startups, two publications, two activist groups, and served as the founding data scientist for Grovo Learning. 
He also has 12 years of political organizing experience, in tenant organizing (City Life / Vida Urbana, Take Back the Land), electoral politics (Zephyr Teachout), media (Current Affairs, Innermost Parts), community organizing (Citizen Action of New York, DSA San Francisco, Metro Justice), mentoring (StartingBloc, YP4), and more.