Camelot Comes to Brandeis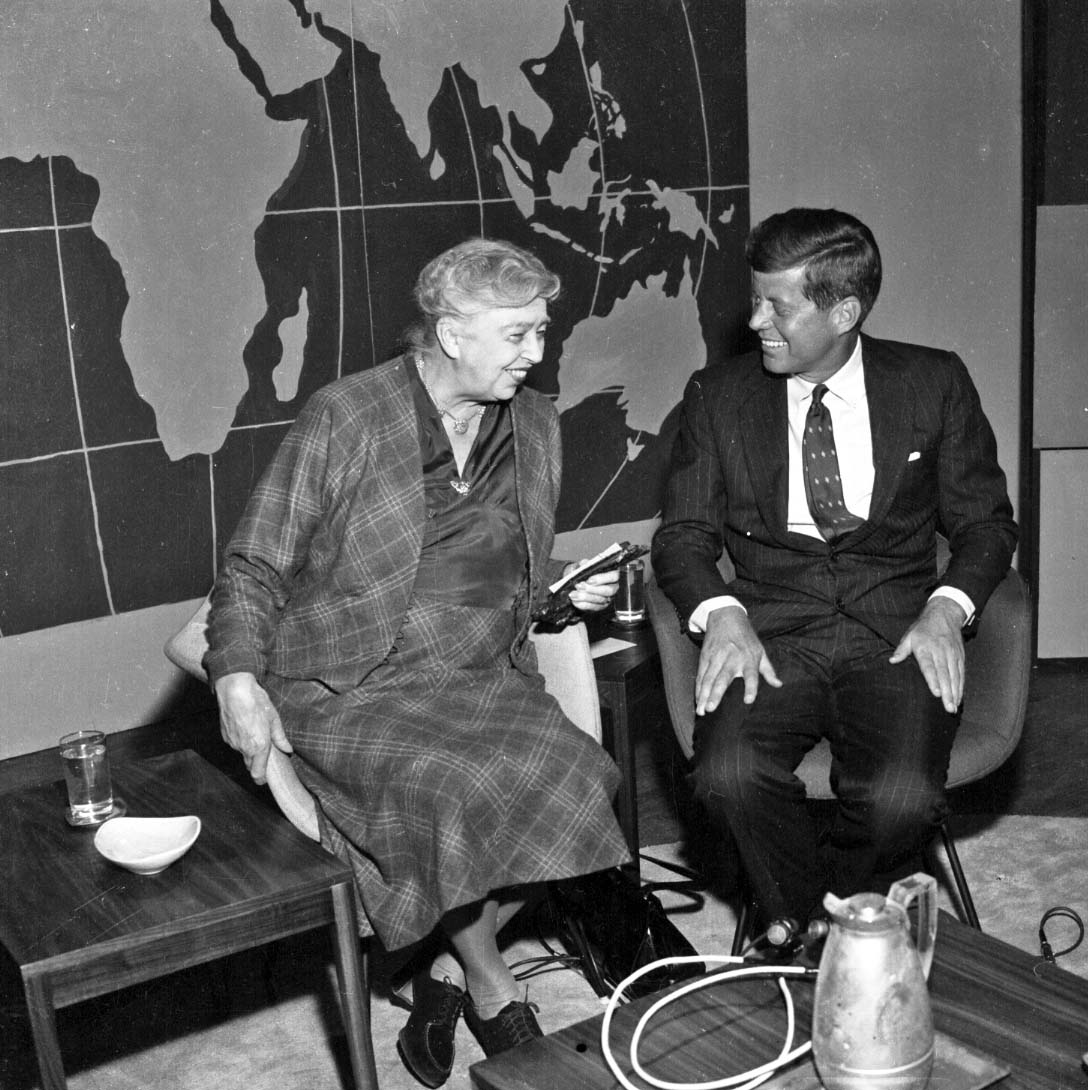 Fifty years ago, on January 2, 1960, John F. Kennedy announced his historic candidacy for the U.S. presidency. Later the same day, Senator Kennedy traveled from Washington, D.C. to Waltham, Massachusetts to appear on an innovative public television series hosted by Eleanor Roosevelt on the Brandeis campus. Produced by National Educational Television—forerunner of PBS—and filmed primarily at the Slosberg Music Center, "Prospects of Mankind" (1959-1962) provided a forum for prominent leaders and decision makers to discuss and debate important domestic and international affairs. Adopting a colloquium-style format, the monthly series included guests such as Ralph Bunche, John Kenneth Galbraith, Henry Kissinger, Edward R. Murrow, Bertrand Russell and Adlai Stevenson. As a former delegate to the United Nations General Assembly who taught international relations at Brandeis in her last years, Eleanor Roosevelt was well suited to the role of program host.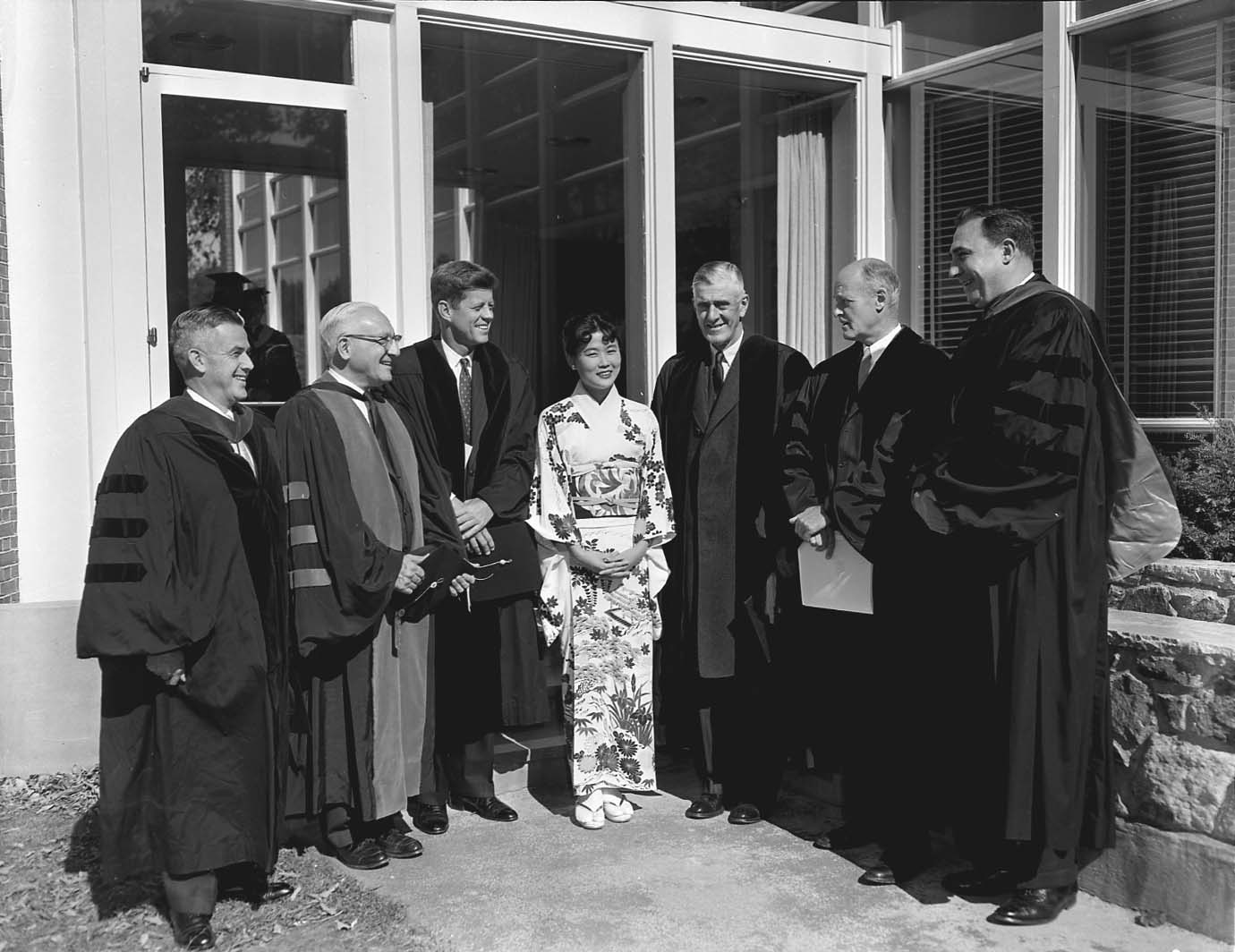 Kennedy's visit to Brandeis in January 1960 was not his first; two years before he had participated in a convocation celebrating the establishment of the university's landmark Wien International Scholarship Program. During his appearance on "Prospects of Mankind," Kennedy, a member of the Senate's Foreign Relations Committee, was joined by Erwin D. Canham, Editor of The Christian Science Monitor and President of the U.S. Chamber of Commerce, and Paul Rosenstein-Rodan, Professor of Economics at M.I.T.'s Center for International Studies. The discussion focused on international trade, NATO and the prospects for a joint European-American aid program to underdeveloped areas of the world. Following the program, Kennedy and Mrs. Roosevelt held a press conference addressing the Senator's newsworthy announcement earlier that day. When asked for her views on Kennedy's entry into the presidential race, Mrs. Roosevelt declined to comment, indicating that she would not be "for or against any candidate until after the convention." Eventually, Mrs. Roosevelt became an ardent supporter of Kennedy and joined his administration as chair of the newly-created Commission on the Status of Women. Kennedy returned to "Prospects of Mankind" two more times after assuming the U.S. presidency: first to discuss the new Peace Corps (1961), and finally to address the status of women (1962).
More Information
View a list of all episodes available in the Archives and Special Collections Department.