Master of Arts or Master of Fine Arts in Composition and Theory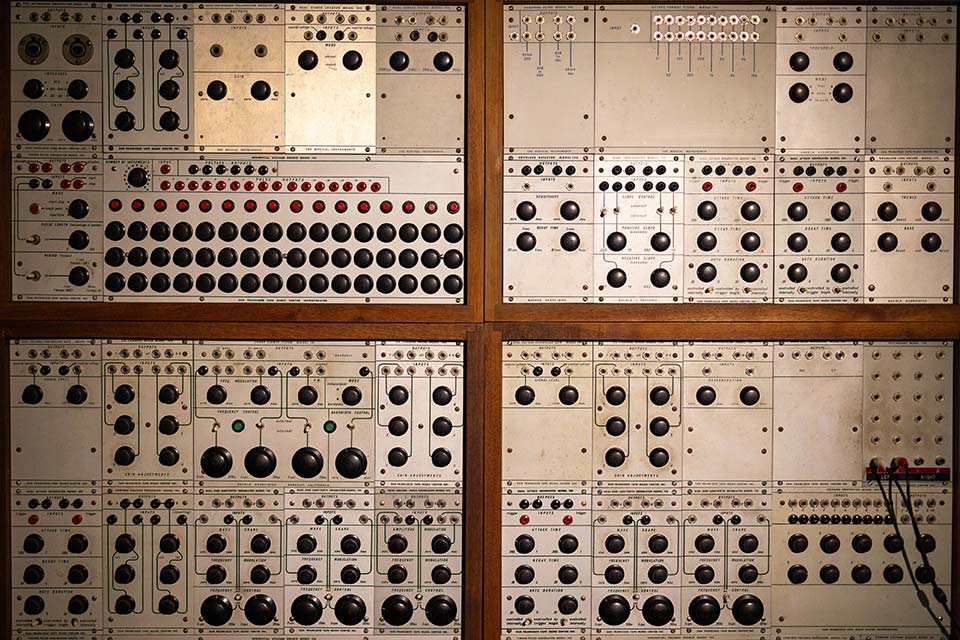 Music thrives at Brandeis. We have an award-winning faculty comprised of composers, scholars, instrumentalists, vocalists and conductors. We offer both a one-year MA and a two-year MFA in composition and theory. Both degree programs are designed to help you develop a command of the craft of composition. That objective is supported by studies in theory and analysis and in electro-acoustic music.
The one-year MA program is for you if you want to engage in beginning graduate study without making a multi-year commitment. The two-year MFA program offers more in-depth study and requires writing a master's thesis in the form of an original composition.
Students who are successful in the MA program often choose to continue for a second year in order to complete the MFA.
Why Brandeis?
At Brandeis, you can hear your compositions performed and recorded as part of New Music Brandeis, a contemporary concert series that showcases the work of Brandeis student, faculty and alumni composers. You may also have your compositions read by the Lydian String Quartet and by ensembles-in-residence that are invited to Brandeis by the music department.
Our state-of-the-art facilities include:
The Slosberg Music Center, which houses

30 pianos including the one used by Leonard Bernstein as a child!
The Jencks Early Music Room, which contains an extensive collection of period instruments, including two harpsichords and an historic Viennese fortepiano.
An electro-acoustic studio (BEAMS).

The Creative Arts Library, with holdings in scholarly music editions, journals and microfilm reprints of original materials, as well as the Walter F. and Alice Gorham Collection of Early Music Imprints, 1501-1650.
We also belong to the Boston-area library consortium, so you can use books in major libraries in the area.
Careers and Alumni
Many of our graduates go on to pursue a doctoral degree in composition and theory or a related field and are now on the faculty of such prestigious institutions as the Boston Conservatory, New England Conservatory of Music, Hartt School of Music and University of Electro-Communications and Musashino Academia Musicae, Tokyo.
Curriculum
For the one-year MA in composition and theory, you will:
Complete seven-and-a-half courses in composition, tonal writing and tonal and nontonal analysis, as well as the proseminar Theory and Composition.
Begin a composition during the first semester and complete it in time to be performed in the spring graduate composers' concert (New Music Brandeis).
Attend departmental musicology colloquia.
Be in residence for one year.
For the two-year MFA in composition and theory, you will:
Complete 12 courses in composition, tonal and nontonal analysis and electro-acoustic music.
Compile a portfolio and pass a written exam at the end of your second year.
Write an original composition to be performed by New Music Brandeis.
Attend departmental musicology colloquia.
Be in residence for one year.
Financial Aid and Scholarships
Partial need-based tuition scholarships are available from the Graduate School of Arts and Sciences. Information about this and other sources of funding may be found on the GSAS website. The music department may also recommend additional merit scholarships, determined on a case-by-case basis.
Faculty Spotlight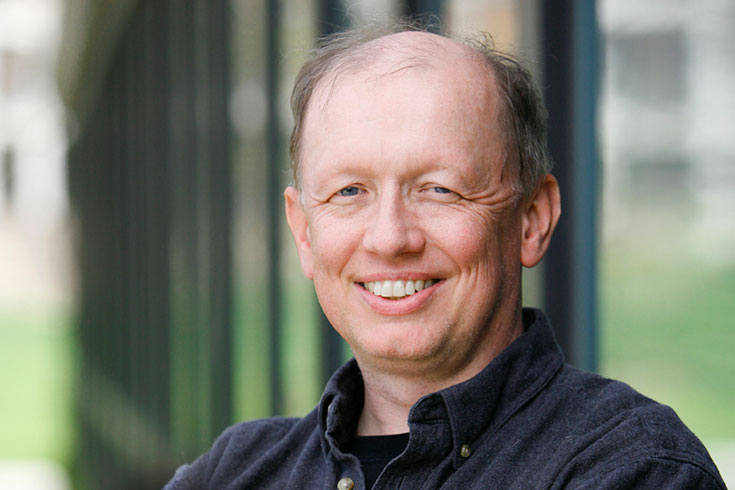 Professor of Composition David Rakowski was recently elected to the American Academy of Arts and Letters.