News and Events
Empowered Women Empower Women: A Zine
Miriam Berro Krugman '20 
Over the course of the Spring 2020 semester, Miriam researched various empowering women as part of her practicum with Professor Fellman. Learning about the lives and legacies of these figures, new and familiar, was eye-opening and inspiring. It is amazing to see how women from different fields and sectors have all contributed to society and left their positive, lasting marks!  
Recent News
Fall in Love with Soc, SJSP, and PAX
February 12, 2020
Come meet the Undergraduate Department Representatives for three amazing programs. We're here to answer questions about academic planning, careers, and more! Meet faculty, staff, and graduate students and enjoy a DIY Waffle Bar!
January 16, 2020
Mujumbe Salama Prince was a recipeint of the 2019 Karpf Hahn Peace Award. He composed a song titled Nzala and contributed to the creation of a music video, with the intention to raise awareness on the consequences of war and conflict on the well-being of humanity. The video launch event was hosted in the Heller School for Social Policy, and included a special talk and debate on relevant themes. View the video by clicking here.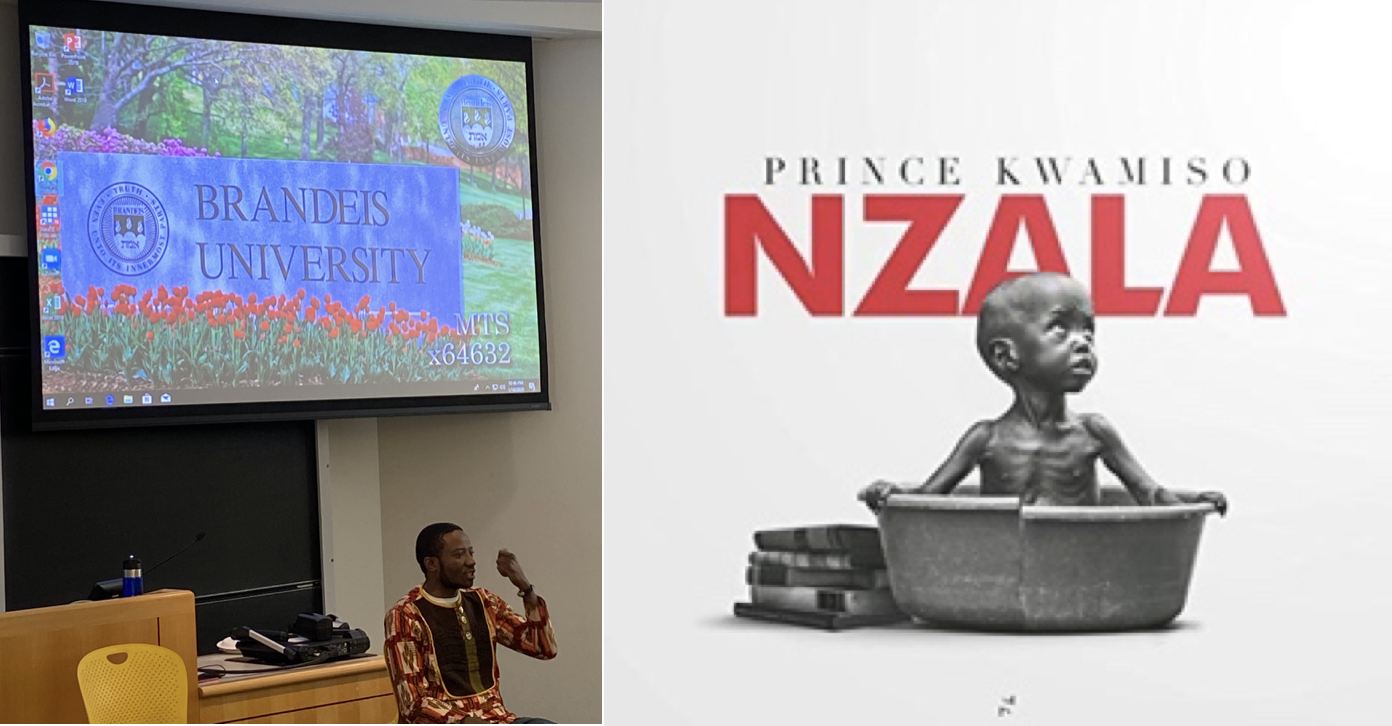 'deisIMPACT: "From Protest to Politics" with Cori Bush
February 5, 2019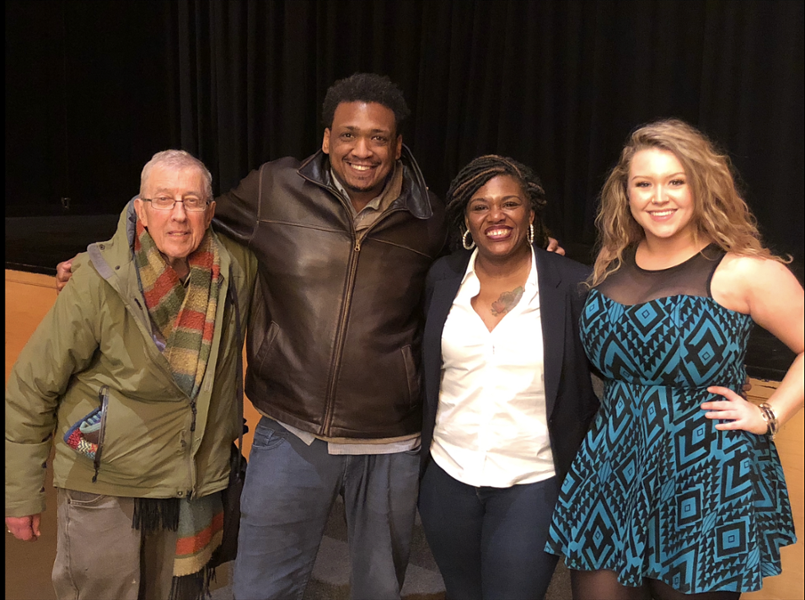 PAX UDR, Zosia Busé, in collaboration with Professor Gordie Fellman, brought Cori Bush from the Truth Telling Project to speak during 'deisIMPACT Festival of Social Justice. Pastor Cori spoke of about her journey in the struggle to end police violence and resourcedeprivation in St.Louis/Ferguson area. The movement in Ferguson, not only changed St.Louis, but it became the lens through which most people came to see Black struggle in the current era.  Pastor Cori came to the protest to support the physical and mental well being of activist and never left, seeing that the men in power were did not have concern for people's interest. Pastor Cori also saw a few Black women speaking out and even less being listened to. For her, the protests were and remain important but the work evolved into more venues to make change.
This event was co-sponsored by the Karpf-Hahn Peace Grant and the Student Union.
UDR Voter Registration Drive
October 11, 2018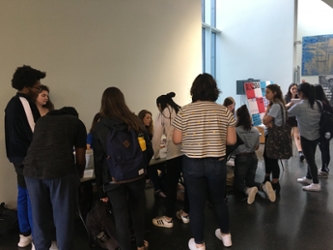 The SOC, SJSP, and PAX UDRs organized a voter registration and absentee ballot drive in the SCC Atrium. With the incredible turnout, they hosted two more drives throughout the month.  With the help of some great volunteers, they were able to register over 100 people to vote or get absentee ballots. Read an article by the Justice to learn more about the event.
The Right to Immigration Institute featured in the Boston Globe
May 3, 2018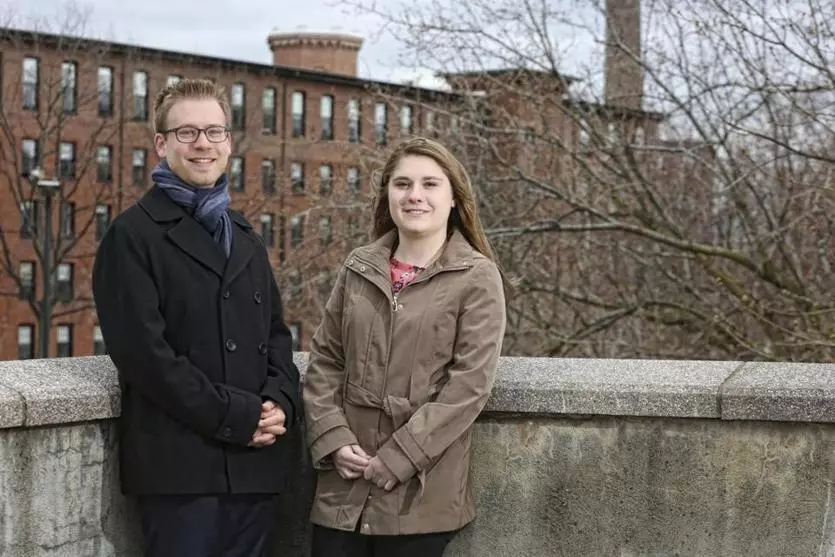 Jonathan Goldman '19  and Victoria St. Jean '19, founders of The Right to Immigration Institute (TRII), were featured in the Boston Globe. TRII provides pro bono legal services, immigration overview classes, and workshops about immigration-related issues. By training undergraduate law students to become accredited by the Department of Justice, the organization aims to ensure that no one must face the immigration process alone. Jonathan and Victoria 
were Davis Peace Prize winners in 2017.
Read the full Globe article
.
Cap and Gown Donation Project

The Sociology Department wants your gently used cap & gowns, to be recycled & reused by students of the Class of '19 (and beyond).
After commencement, please bring your regalia to Pearlman 206 (second floor of the building across from the Library) and put your cap & gown in the designated box outside of the office.
If you're looking for a cap & gown, contact Cheryl Hansen or stop by Pearlman 206.
Past Events
Global Climate Change, Patriarchy, & White Supremacy: The Spectre of Fascism & the Crisis of Democracy
October 11, 2017
Joshua Kahn '06, Professor Gordie Fellman, and Professor Raj Sampath joined together for an interactive experiential workshop for change-makers. Joshua is is a social movement facilitator who has trained thousands of activists across the globe.
Filmmaker Mickey Lemle '69's The Last Dalai Lama
September 17, 2017
A portrait of the 14th Dalai Lama, featuring interviews with his family and the people he has inspired since his exile from Tibet in 1959.
Video: A conversation on caste and oppression with Cornel West, Jebaroja Singh and Sukhadeo Thorat
August 31, 2017
Watch here
.
Resistance, Reflection, and Community Building
March 2017
A participatory workshop to explore nonviolent direct action and how to respond in uncertain times
Post-Election Discussion
November 17, 2016
How do we make sense of the election? Where do we go from here?
Ending the Many Wars in Syria
October 13, 2016
Speaker Phyllis Bennis
Author speaks on historical Jewish involvement in social justice
February 8, 2016
Read more here
.