Members
Principal Investigator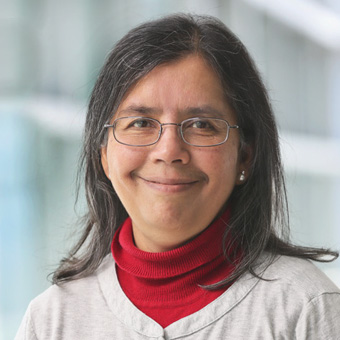 Expertise: Condensed matter theory, especially systems far from equilibrium; glassy dynamics in supercooled liquids; granular media and the jamming of granular flows; modeling the dynamical instability in microtubules.
Current Members
Deshpreet Bedi
Postdoctoral Fellow
Kanaya Malakar
Graduate Student
Jishnu Narayanan Nampoothiri
Graduate Student
Jishnu graduated from IISER Thiruvananthapuram in 2014 with a BS-MS dual degree in Physics with Mathematics and Biology as his minor subjects. He joined the Chakraborty group in 2015 and the focus of his current research is on building theoretical models to understand features of plasticity in amorphous solids.
Amorphous solids are ubiquitous in nature and their mechanical properties are of fundamental interest both theoretically and in practical engineering applications. However, due to the presence of disorder, developing a theoretical framework to understand the properties of these systems remains a challenging problem to date. We seek to gain an understanding of these systems by studying disordered spin models which are simpler to analyze and yet show features which are similar to those seen in the mechanical properties of these systems.
Sagnik Ghosh
Graduate Student
Alumni
Dapeng Bi

Dibyendu Das

Michal Dichter

Edwin Faican

Allison Ferguson

Ben Fisher

Daniel Goldstein

Silke Henkes

Zahera Jabeen

Abhijeet Joshi

Josh Kalb

Siqi Liu

Ya Liu

Mitch Mailma

Carl Merrigan

Kabir Ramola

Rajesh Ravindran

Sumantra Sarkar

Jeremy Schmit

Stefan Stanojevi

Sumedha Sumedha

Jetin Thomas

Alex Williamson

Yasheng Yang