Meet the Director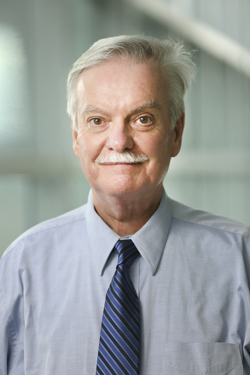 As director of public safety, Ed Callahan works to ensure the safety of the entire Brandeis community and the property of the university. Callahan has worked at Brandeis for more than 40 years and has been chief of police for the past 18 years.

He graduated from Boston State College in 1975 with a bachelor's degree in English and law enforcement. Before coming to Brandeis in 1978, he worked for the police departments of Children's Hospital in Boston and Boston City Hospital. At Brandeis, Callahan has held the positions of patrolman, investigator, detective sergeant, captain and deputy chief before rising to the chief's post in 1998.
In addition to directing a police force of about 30 full-time and part-time employees, Callahan manages the public safety department's escort safety service and the student-staffed Brandeis Emergency Medical Corps (BEMCO).
He also serves as chair of the Personal Safety Committee and as a member of the Community Prejudice Response Task Force and the Library and Technology Services Informational Security Committee.