About the Award
Richman Fellows are selected from among individuals active in public life whose contributions have had a significant impact on improving American society, strengthening democratic institutions, advancing social justice or increasing opportunities for all citizens to realize and share in the benefits of this nation. Read more.
Award Ceremony and Presentation
"Snapshots: Portraits of a World in Transition"
Anna Deavere Smith

Thursday, March 21, 2019 at 4 p.m.
Sherman Function Hall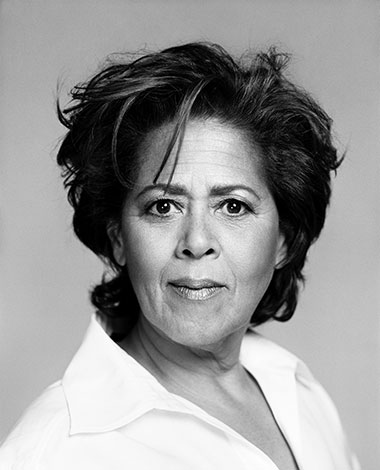 Award-winning playwright, actor, and educator Anna Deavere Smith is said to have created a new form of theater. She has been listening to people across the country from all walks of life for decades, using Walt Whitman's idea "to absorb America" as an inspiration.
To illustrate her goal of bringing "people across the chasms" of what she calls the "complex identities of America," Ms. Smith will perform portrayals of people she has interviewed during the course of her presentation, recreating a diversity of emotions and points of view on controversial issues.
Ms. Smith will deliver the Richman Distinguished Fellowship in Public Life presentation on Thursday, March 21, 2019, at 4 p.m. in Sherman Function Hall.