Current Exhibitions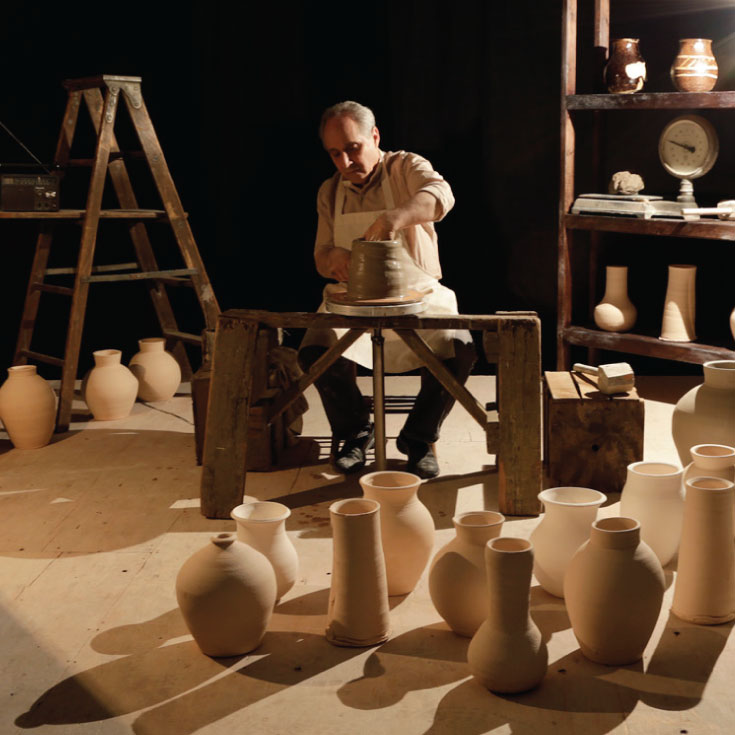 Shapiro Science Center Atrium, Schusterman Center for Israel Studies, and the Farber Mezzanine, Brandeis University Library
April 30, 2021 - August 29, 2021
Turning the museum inside out, "Universal Remote" brings three works of video art from the Rose collection into spaces across the Brandeis University campus and invites viewers to consider the powerful effects of individual action and personal connection.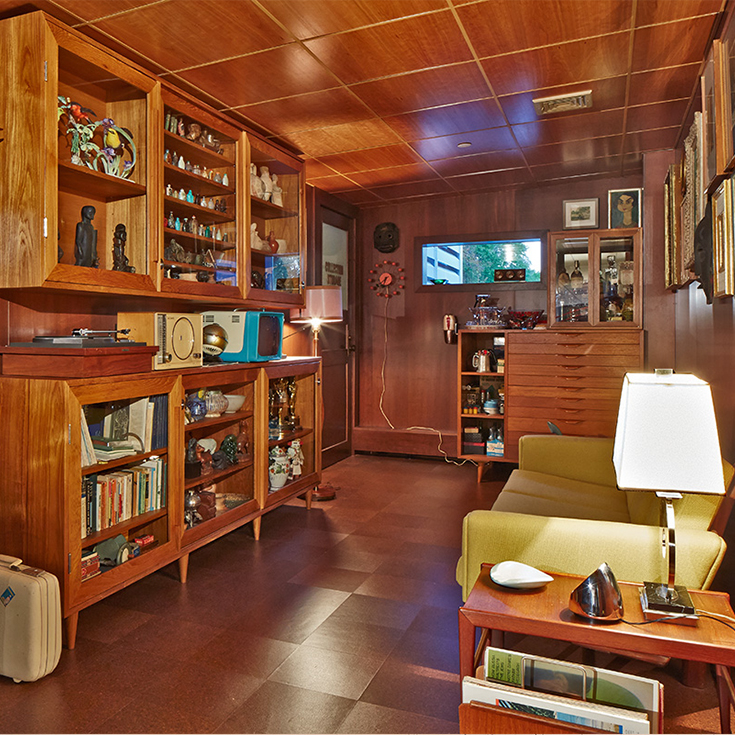 Permanent Installation
Wood paneled and furnished with the trappings of a 1961 collector's den, "The Undisciplined Collector" evokes the year of the Rose Art Museum's founding and serves as an introduction to the rich history of collecting at Brandeis University.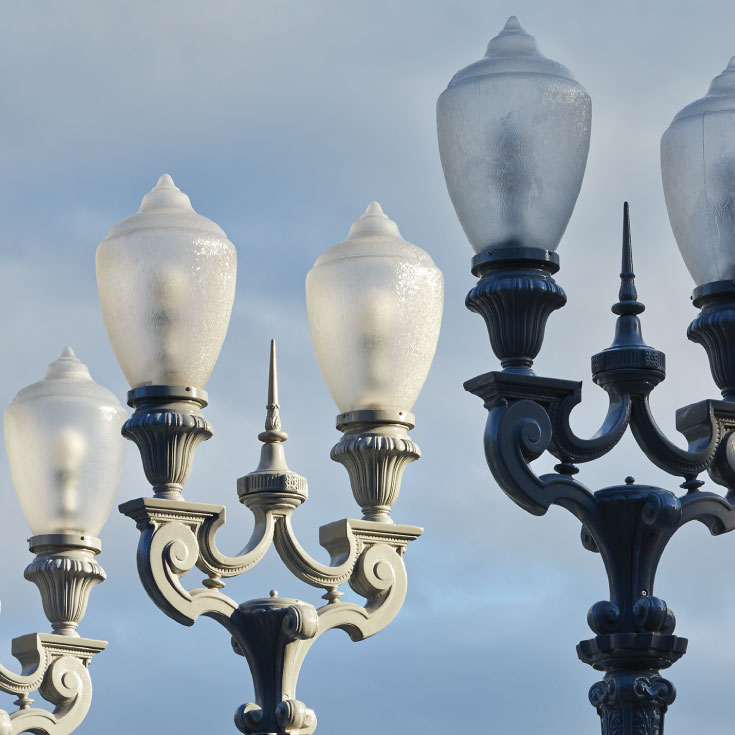 Permanent installation
An integral part of the image of the Rose Art Museum, the antique Victorian lampposts and concrete benches of Chris Burden's sculpture "Light of Reason" serves as an inviting gateway to the museum and a dynamic outdoor space for the Brandeis community.