Programs
Get to know your museum. Join us for artist talks, tours, conversation, workshops, artmaking, and more.
In light of developments surrounding COVID-19 and Brandeis University policies and recommendations surrounding public events, the Rose Art Museum is reviewing our schedule of public programs and updating our calendar of events accordingly. Please see below for the most updated information. 
All public programs are free, open to the public, and take place at the Rose unless otherwise noted.
Academic and Public programs at the Rose Art Museum are supported in part by a generous gift from Ann Tanenbaum and in part by the Foundation for MetroWest.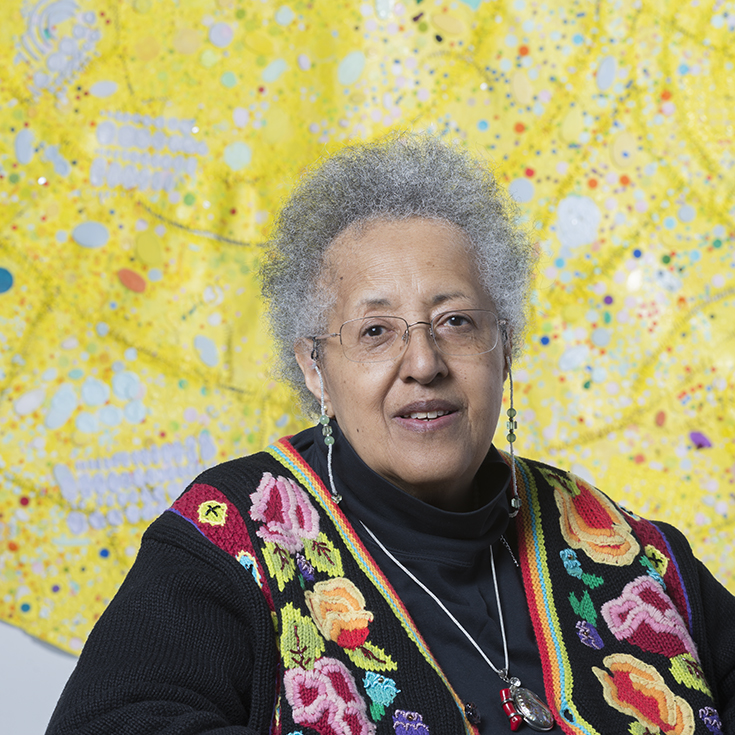 June 5, 2020, 12 p.m. - 1 p.m.
Join us to celebrate the achievements of Howardena Pindell. This spring, Pindell is one of four individuals to be recognized by Brandeis University, who will award her with a Doctor of Fine Arts honorary degree. To mark this occasion, we invite you to a conversation between Pindell and our graduating class of curatorial interns.