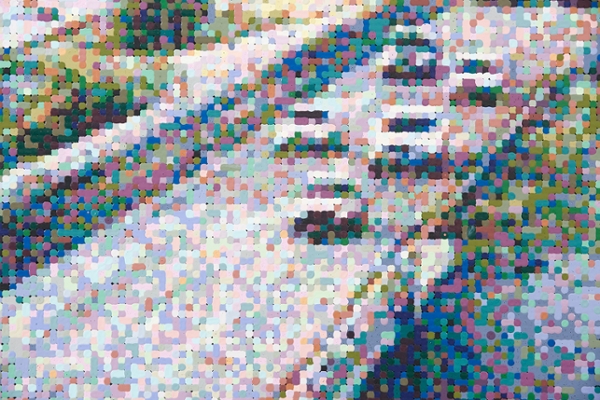 Generating Environments addresses the intersection of modern society and technology. The exhibition features works by William Betts, Jim Dingilian, Jim Dow, Ori Gersht, Kate Gilmore, and Christian Xatrec. These artists explore contemporary atmospheres using a variety of media including photography, video, and sculpture. Generating Environments reveals how depictions of public and private spaces rely on artists' practices and thematic approaches.

The works presented in this exhibition were gifted to the Rose Art Museum by Carey Schwartz, Brandeis Class of 1987. The collection was donated to be displayed in student areas outside of the Rose Art Museum in order to facilitate encounters with art across campus. The Rose Art Museum's curatorial interns — Eleanor Fruchter, Sarah Horn, and Molly Paris — organized this exhibition.
Special thanks to Carey Schwartz '87, the Rose Art Museum, Brandeis University Library and Technology Services, and the Sherman and Jill Starr and Lynn P. Warner Curatorial Internship endowments.

Generating Environments is on view March 3 - May 23, in the Farber Library Mezzanine of Goldfarb Library, Brandeis University.